IF THERE was any doubt that the healthy eating food revolution has staying power in Manchester, then consider recent openings Kettlebell Kitchen, Bosu Body Bar in Didsbury, NQ's Evelyn's Café bar and Simone's Healthy Dessert bar in Manchester Arndale. Whether it's denouncing gluten and dairy to packing in the protein, the clean-eating craze just won't let up.
The Garden X Selfridges boasts a generous selection of healthy dishes with many options for those on a vegan or gluten-free diet
Further bolstering up the city's provision of green juices and earth-friendly food, The Garden organic café - the original beacon of health in Hale - has now opened up a pop-up in Selfridges, Trafford Centre this November.
The Garden X Selfridges now offer a pop-up takeaway service in the department store's food hall and boasts a generous selection of healthy dishes with many options for those on a vegan or gluten-free diet. So how healthy is it? Well, the menu includes a supremely green 'Raw Rainbow' salad bowl and The Garden's version of the traditional BLT - the 'TLT' replaces the bacon with tempeh, a fermented soy-based ingredient similar to tofu. So very clean, then.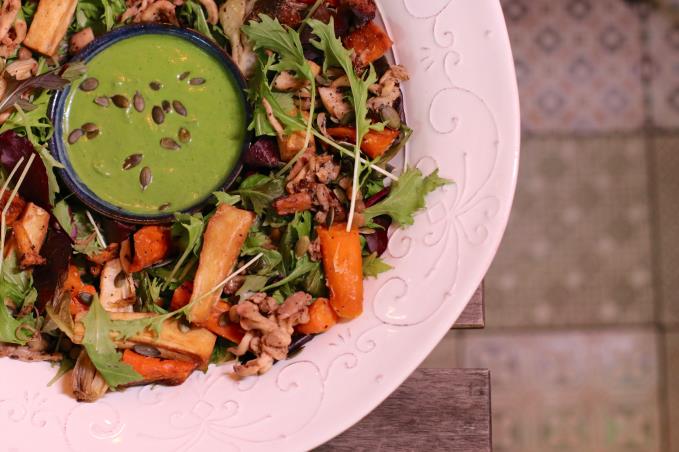 The Garden
Health-conscious shoppers can also re-vitalise with a delicious fruit smoothie, cold pressed juice or a shot of ginger, wheatgrass or garlic, and get their natural caffeine fix with a cold matcha mylk ( 'mylk' is a popular non-dairy brand.)
It's an exciting move for the independent café, which was established by entrepreneurs and friends Kate Donovan and Amy Shepherdson almost two years ago. Confidential reviewed the organic café earlier this year and found the restaurant defied 'all expectations' considering the lack of sin and the generous helping of green things.
READ: The Garden, Hale Review
Kate Donovan, owner of The Garden said: "We are really excited about this new project, introducing the new on-the-go concept to the brand and expanding our offering to a wider market. After seeing our passion for nutritious food and wellbeing come to life through The Garden over the last two years, it's wonderful to see the business grow".
The Garden officially launched in Selfridges, The Trafford Centre on 1 November and is now serving a full menu from 10am-10pm Monday-Friday, 10am-9pm Saturday and 12-6pm on Sundays.
Follow The Garden on Instagram, Facebook and Twitter www.thegardenhale.co.uk.