THE MIDLAND Hotel has been stirring up a great deal of publicity in the past few weeks. Mainly as the subject of Channel 5's new fly-on-the-wall documentary Inside Manchester's Midland Hotel; where the eccentricities of its staff and customers has made for funny viewing. Highlights include a run-in with former Labour leader Ed Miliband, an enthusiatic waitress and two deflating poached eggs.
It's been an enlightening watch.
A city-centre spa is about escapism and learning to deal with stress
Yet it's the historic hotel's newly unveiled high-tech and super-spec spa that's emerging as a major talking point in the city. £1.5 million has been spent to rejuvenate the spa and gym offering within the famous listed building. Body Confidential eagerly ventured in during the hard-hat phase and was sold on the concept of a grand new multi-purpose spa that would be open to both hotel guests and day market customers.
Now complete, the result is impressive.
Based below the hotel on Peter Street, it's the biggest city spa in Greater Manchester and, as reiterated by hotel General Manager Mike Magrane, 'there's no spa quite like it in the region'.
With nine purpose-built treatment rooms including two couples treatment areas and a Rasul mud spa (that's a large mud bath), a gym, on-site café, relaxation pool, four relaxation zones and interestingly, 'sleep chambers' and 'sleep cocoons', we'd be inclined to believe him.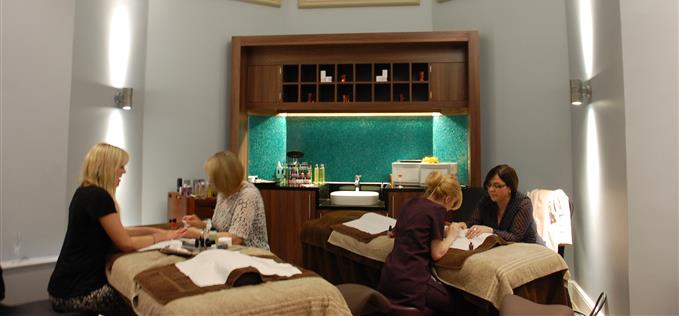 One of the nine treatment rooms
The Spa at the Midland is flamboyant, benefiting from the hotel's original historical features and high ceilings.
It's undulating with luxury - we wouldn't expect anything less from the hotel that has a clientele of the rich, famous and well-travelled.
At its heart, The Spa At The Midland features a theatrical centerpiece, with illuminated dangling cocoons that can fit one or two people each for sleeping, curling up and snoozing. Moodily lit, it's surrounded by seated pods and a quiet sleeping chambers, and the overall finishings (from the softness of the pillows to the type of tea served) is designed to 'take its guests energy levels down' and provide a city-centre based retreat for those needing to wind down.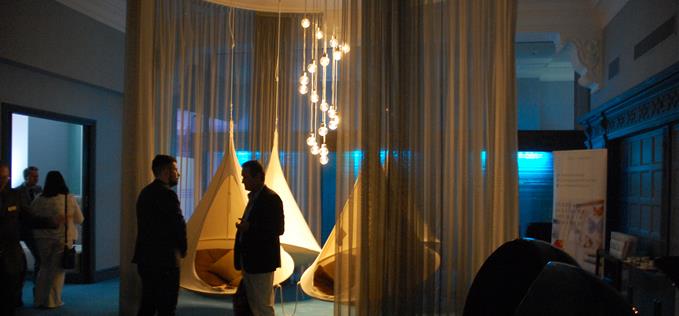 Here, sleep therapy is one of its more tailored spa offerings and guests can find space to snooze throughout the entire spa. Can sleeping within a spa, albeit grand and luxurious, do more good than, well, sleeping at home (for free)?
"Sleep therapy will be one of the more unique treatments at the spa," explained Magrane before the launch. "The sleep cocoons are the main focal point."
"We wanted to provide guests with hectic lifestyles space to relax within the spa grounds, so the gym is kept quite seperate to the spa and the relaxations zones; we've been conscious to keep those looking for quiet away from large parties."
"There's a wellness theme throughout the spa," added resident manager Chris Eigelaar. "For instance, the pre-treatment rooms will include a salt-infused steam room, which is great for the respiratory system. A poolside swan neck will be available for anyone needing that added touch of tension release."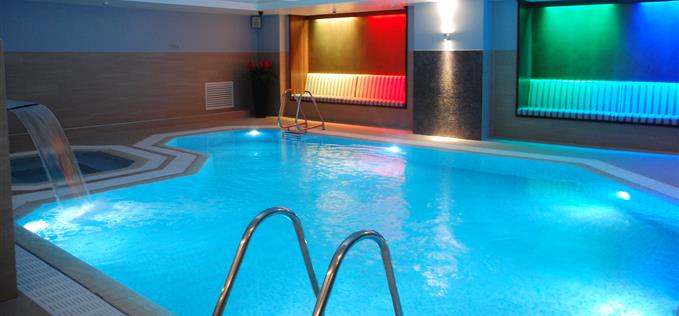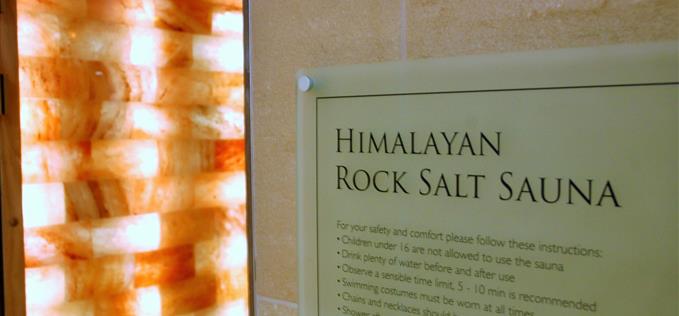 Everything in the spa is considered. Guests can steam themselves with an aromatherapy steam bath, or soak themsleves with a mud bath. They even allow guests to choose the music played during a treatment. It's all incredibly self-indulgent.
With the help of leading spa skincare brand ESPA, they've an extensive treatment list: with facials, anti-ageing treatments, massages, manicures and more. There's also a tailored treatment offering for men.
The aim, they say, is not just beauty but holistic and wellness.
"We're very conscious of using the word 'wellness' as it can be overused in the beauty industry," explained owner of ESPA, Susan Harmsworth, at the launch.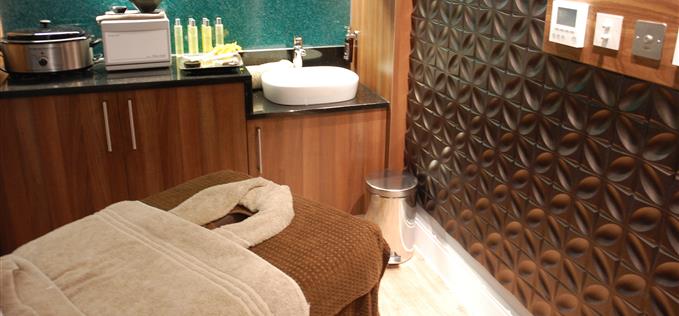 "Here the journey is about allowing yourself time to relax."
"Each treatment takes a holistic approach and focuses on an overall wellbeing. A city-centre spa is about escapism and learning to deal with stress - stress will always be there, but it's about managing stress so that it no longer effects you negatively. Sleep deprivation is also a huge issue in modern society. Here the journey is about allowing yourself time to relax."
In a busy city-centre environment, where workers bustle on a daily basis, a spa that seduces you into relaxing is certainly enticing. Yet with its premium offering, 'advanced technologies' and only 200 memberships allowed, The Spa at Midland holds an exclusive feel.
"I have launched spas all over the world, and I've found many are intimidating hotel spas, but this one will be accessible for everyone," explains Harmsworth.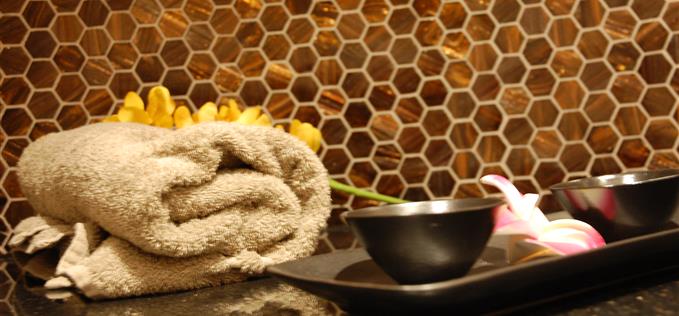 To entice 'regular' customers, The Spa At The Midland has a seperate entrance on Mount Street and will encourage guests to come in for manicures, express massages and yes, a snooze.
"We expect there will be a strong male market as we've found there's a 60:40 male to female balance when it comes to spa custom. We've seen an increase of people getting facials also."
So what's best the treatment to go for first?
"The Advance Radiance Facial is one of more popular treatments. It's great for hyper-pigmentation, exfoliation, lifting and firming the skin. My advice is to learn to read your skin, and learning understand what your body needs. We'll offer a full skincare consultation and we'll pinpoint exactly where the damage is and how we can rectify it."
The question on everybody lips is prices. Will the cash-poor have to admire the new spa from these pictures alone?
"It's value for money as you get to use all the facillities while you're here," explains Harmsworth. "It's a luxury. Allow yourself that luxury."
On first look the prices aren't unreasonable, especially for your daily upkeep; a full 50 minute manicure with JESSICA nails will cost £37, while a bikini and half a leg wax £30. Day break rates aren't too shocking either averaging around the £100 mark (see here).