BEYONCÉ, in her Destiny's Child days, may have epitomised the anthem for the independent woman in song, but Dress for Success are taking it one step further. They are making that independence a reality for women across the globe.
Where the post-recession struggle to return to work mountain may still be a struggle many women face, it is refreshing to see they are at least being supported.

This Thursday 31 July saw the return of Dress for Success Manchester's biannual fashion sale, which brings shopping and dressing well together for a good cause. The sale, of which all proceeds go to the charity itself, took place between 12pm til 8pm, selling off previously donated womenswear goods for a fraction of the usual retail price.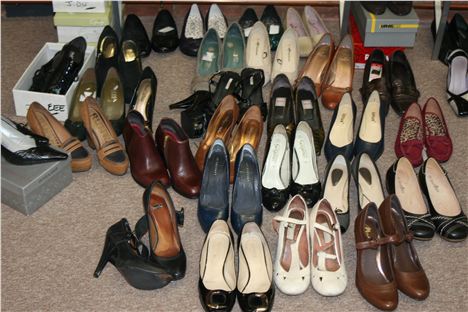 The shoes maketh the woman...or at least get her the job
With an impressive array of shoes, clothes and accessories up for grabs it was to be every woman for herself in a bid to bag the best bargain. Arriving in the calm before the storm, when proceedings had just kicked off, the Dress for Success office resembled every business woman's fantasy walk-in-wardrobe. Eat your heart out Carrie Bradshaw.
Masses of shoes lined the floor and suits on hangers hung just waiting to be tried on for every woman to channel her inner Karen Brady. The products ranged from high street to high end; with a few hidden gem pieces courtesy of LK Bennett, Guess and Jaeger, which didn't take long to be snapped up by some savvy shoppers.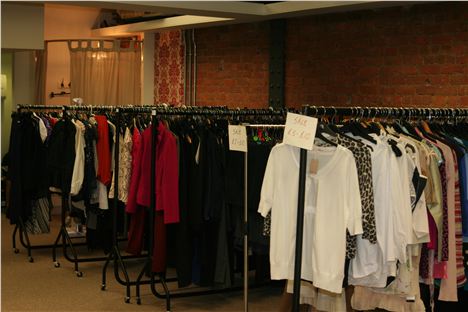 Rails of clothes lined up for Dress For Success savvy shoppers
The pinnacle of the dressing-up-closet-esque office was the pre-loved designer rail, showcasing notable pieces ranging from £10 to £25. Those generous enough to donate £15 for an evening ticket were also treated to a Prosecco party to sip and shop leisurely.
All about empowering the independent woman; the charity itself offers women guidance and advice in a bid to reintroduce them to employment. A typical visit entails a visit to the Dress For Success wardrobe for a style consultation, where volunteers spend an hour helping you pick the perfect interview outfit from their enviable fashion supply. Those needing further support can get involved in the mentor scheme with additional meetings designed to get your interview skills up to scratch and keep you on the path to securing a job. There are also monthly meet ups for the Professional Women's Group, involving former clients with the aim of supporting women to gain confidence and learn new skills, as well as making new acquaintances in the process.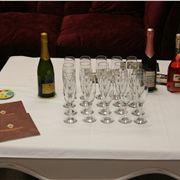 Prosecco partyThose lucky enough to bag their dream job at the end of their back to work programme can return for another appointment to request further styling and clothing to wear once starting their new role.
Gaining momentum in the press, the worldwide charity has already had nods of acknowledgement globally; recommended in Vogue and most recently featured on Good Morning America. Dress for Success epitomises the ideals of being made by women, for women. Where the post-recession struggle to return to work mountain may still be a struggle many women face, it is refreshing to see they are at least being supported.
The Dress for Success branch in Manchester has gone from strength to strength with the priority being primarily focused on providing support and for women seeking employment.
Whether you're an independent woman or a self-professed team player, Dress for Success will take you under their wing and set you on the right path for achieving your career goals. And it's a path you'll walk tall in stylish stilettos.
Follow Leanne on Twitter at @leacoppock
Dress for Success Manchester can befound at: Parsonage Chambers 3, The Parsonage, City Centre M3 2HW
Tel. 0333 444 0530
Or visit their website: www.dressforsuccessmcr.org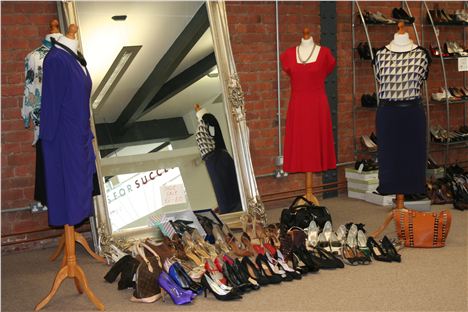 Dresses, shoes and the bag to go with it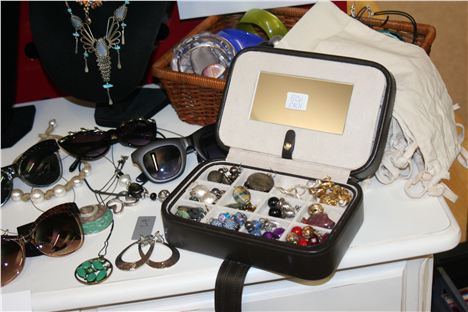 Accessories were sold too, for the final outfit touch