DETOXING is par for the course in January. Much like Catholic absolution, detoxing attempts to remove traces of our indulgent lifestyles and hopefully to shift a few pesky pounds from our waistlines.
If you want lean muscle and enviable abs, yoga is where it's at.
Now don't get me wrong, weight loss is not top of my priorities. A busy lifestyle, speedy metabolism and running around the city thrice daily disguises my unhealthy diet well.
So, weightloss aside, why would I want to detox?
Well, after a heavy Christmas and 2014 shaping up to be a busier year than the last with numerous weddings and big birthdays, it's a good idea to wipe the proverbial slate clean.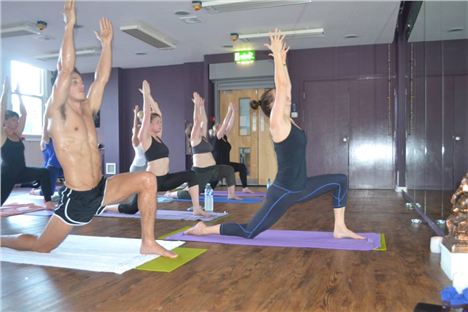 Time to sweat, stretch and sweat some more
Timely then for the Yoga Lounge to offer a four day 'Urban Detox' weekend combining hot yoga with a juice cleanse provided by North Star Deli. Love it when a plan comes together.
Housed in the Great Northern and tucked away just opposite Beetham Tower, the Yoga Lounge has converted many to the benefits of hot yoga. Hot yoga, as the name suggests, is yoga in a very hot room. Funny that.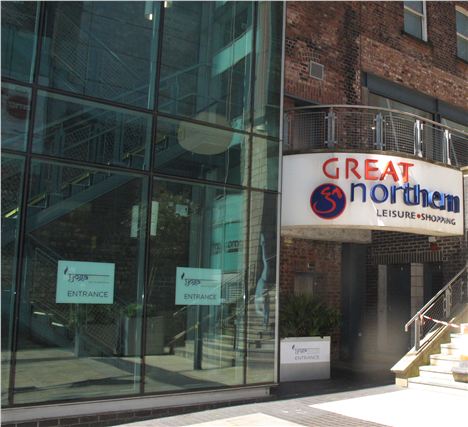 The Yoga Lounge
First up was a two hour workshop in the heated yoga studio using the Jivamukti yoga technique. Call me ignorant but I thought there was only one type of yoga. You know, the dog, cat, tree pose with a bit of breathing and chanting.
I couldn't have been more wrong.
Barely ten minutes into the class and my back was sore, my joints ached from sitting cross legged with a back as straight as a rod. Generally a sloucher, this yoga detox weekend was fufilling its promise to set me straight. Literally.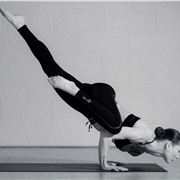 One Yoga's Andrea EveringhamAfter an hour I was purple faced, dripping with sweat and couldn't face pushing my body into anything other than a slumped foetal position on the floor.
Leading the class was the bright and cheery Andrea Everingham. A fresh-faced and bursting with energy nutritionist and yoga teacher, Everingham's humour and enthusiasm kept me going through the class. Helping us with the poses and stances, Everingham's toned and taut yoga body speaks for itself. If you want lean muscle and enviable abs, yoga is where it's at.
"Alright now you're going to sit on my legs for this one," said Everingham as she pulled and pushed me into a standing yet seated position resting against her legs which felt completely awkward and unnatural. Yoga does that sometimes.
By the end I was not only weary, but slick (sorry). Class started the next day at 8am. Joy.
The next day was much the same, but slightly slower and only an hour this time. I was already thankful for small mercies. Called 'Hot Flow' it focused more on yogic breathing and thankfully much of the class used standing positions. Haven't mastered nine stone on the wrists yet.
Once class was over we were introduced to the next step of our urban detox; the juice cleanse. Specially made by the North Star Deli, based in Chorlton and Piccadilly, these six juices a day (one every two hours) promised to flush out the system and remove traces of naughty diets. Not being a big one for fruit and veg I was already eyeing up the green one with suspicion.
As it turns out, it wasn't bad. After a sweaty yoga session it was quite pleasant to taste something other than your own sweat.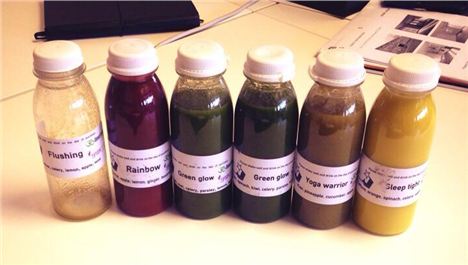 Juice Detox: One down, five to go
Juice, juice and only juice. Steamed vegetables are allowed if you're really struggling but no alcohol, no caffeine, no meat and certainly no sneaky biscuits. A fellow yogi (not the bear but a class member) piped up, "Can we mix it with gin?" If only.
Getting used to yoga, juicing and detoxing was hard enough but getting used to an early Saturday morning was just as bad. I spent the next twelve hours in solitary confinement, getting hangry (anger felt whilst hungry).
The family had curry for dinner. I had juice. They also had wine. I had juice. Hangrier.
Sunday was an 8.15am start with Yoga Lounge's manager Jane Dowler, "You get an extra fifteen minutes in bed today." Cheers. More heat, more stretching and more fresh juices to take home for the day.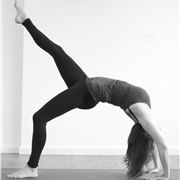 The Yoga Lounge's Jane DowlerI was tired, grumpy and not entirely on board with this detoxing business. The saving grace of the weekend was the gentle encouragement of Everingham and Dowler. Checking in on each of us and never forcing us to push ourselves further than we could manage.
Sunday's class was practiced at a higher temperature of 42 degrees. Focusing on holding postures for between three to five minutes, this class became my downfall. Dizziness and the last ten minutes sipping water with my head in my hands. 
Thankfully, Dowler admitted that she found it tough once too, "I used to be a gym bunny," she smiled. 
Monday started at 7am, so we could squeeze in our final session before work. This class was a quick mix of all the types of yoga we had tried in the past four days and was the only class I managed not to sit down in. Progress.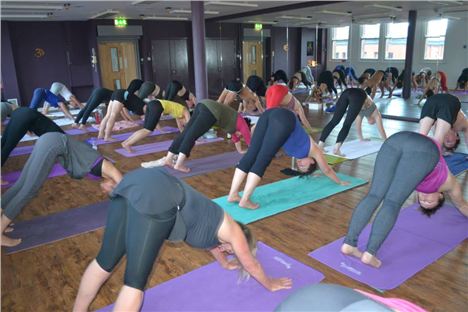 Getting to grips with the downward dog position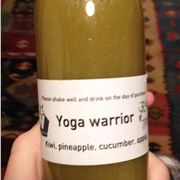 The Yoga Warrior.Last class finished and I picked up my final six juices. I spent the rest of the day knocking them down like bowling pins. Even my least favourite, the yoga warrior, went down easier knowing it was my last.
Juice cleanses are tough. Especially if you live with others who insist on eating hearty dinners and enjoying the finer things in life.
Still, I lost five pounds in four days. Result. But if I'd carried on I may have lost my life. That or my family would have killed me. As my mother (who doesn't care for diets) said, "We feel like we've been on this diet with you. Best left 'till you live alone ay."
Hot yoga on the other hand is a revelation. Anyone who sees it as an easy alternative to the gym is sorely (and you will be sore) mistaken. Requiring strength and stamina, it might not be a heart-pounding cardio workout but it's a workout all the same.
Dowler has received great feedback for the detox program with some claiming to have lost half a stone. And if it stops me resembling Quasimodo bent over a keyboard it's worth sticking with. Looks like I'm flying the nest.
The Yoga Lounge
Office A,
1 The Great Northern Development
253 Deansgate Mews
M3 4EN
Tel: 0161 834 6283
For more information including studio timetables, check out their website: theyogalounge.co.uk
Or follow them on Twitter @theyogaloungeuk
For juices and more information on juice cleanses, check out North Star Deli. Based in Chorlton and Piccadilly, check out their website: www.northstardeli.com
Or follow them on Twitter @NorthStarDeli
Andrea Everingham, of the One Yoga Lounge in Chorlton can be found at: www.oneyogastudio.co.uk
Or follow her on Twitter @Andjivamukti
Follow Niamh on Twitter @missnspence