BANKER turned butcher Steve Pilkington has embarked on a quest to provide the city centre with fresh quality produce whilst offering a personal service that allows customers to explore different cuts of meat, new flavours and old favourites.
The ladies laughed about how they were able to eat the steaks without their dentures as they were so tender
When approaching on Tib Street the small shop is easy to miss squashed as it is between Beermoth, a framing business and Matt & Phreds. But its definitely worth a look.
Inside it's reassurringly traditional with attractive cuts laid out under the counter. There's an air of quiet confidence about the place. Jamiroquai's Cosmic Girl playing in the background underlines the place's individuality despite the trad feel.
Steve and his partner Michelle Welshman have taken two years to find the perfect place for their shop whilst ensuring they'd also undertaken enough research to provide their customers with only the best.
They source their produce locally and butcher and create their own products in-store such as sun blushed tomato and olive sausages with the help of their two butchers Mike Walton and Rowan Brown. The beef comes from the Peak District, the lamb from a farm in Helmshore, Rossendale, the pork from a variety of farms in Yorkshire and Lancashire.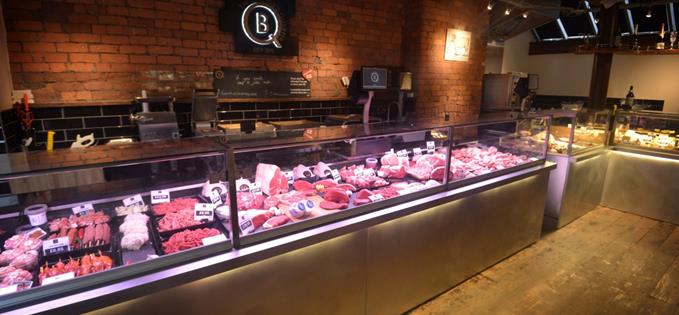 The shop has already gained regular customers, two of whom were disappointed on the day we visited as the sausages hadn't been made yet. The women praised the shop and laughed about how they were able to eat the steaks without their dentures as they were so tender. Two more gentlemen entered enquiring about the stir fry which was already sold out…clearly word has got out.
Meat is not the only forte. The shop also provides wine (including some interesting choices from smaller vineyards) and cheeses which they believe suit the meat they have on offer. Michelle specially selected the cheeses, including a variety of Lancashire favourites from their supplier in Ramsbottom. Ready made meals such as Lancashire Hotpots and lasagne are also supplied.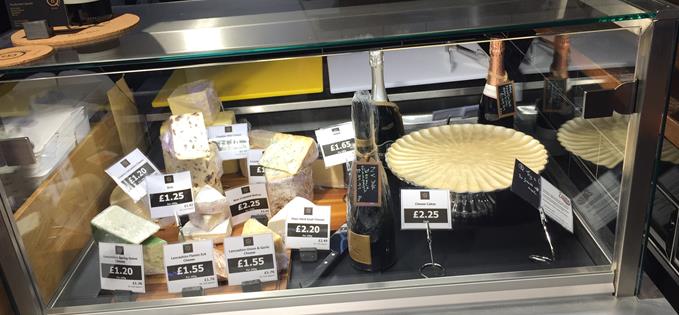 Finding quality meat at a competitive price is a difficult task but The Butcher's Quarter is sure they will match places such as Marks and Spencer on price. Meanwhile the shop is in conversation with local restaurants in Manchester over supplying them with their produce.
Competitions are currently running for the best photographs of home cooked food using products purchased in store.
These competitions are being ran through their Twitter, Facebook and Instagram pages. With nearly a 1,000 followers on Twitter already the shop has made themselves known in social media la-la land. It is also advertising 25% off their spring lamb at present.
The Butcher's Quarter, 66 Tib Street, M4 1LG. Open: Mon-Fri 8am-7pm; Sat 8am-6pm; Sun 10am-4pm. Twitter: @butchersquarter