IN the year that nearly every millennial woman and their nan became a fledgling make-up artist, giving the gift of beauty this Christmas seems like a safe bet.
the priciest beauty box comes in at £668 - we're worth the expense, of course.
And before you turn up your nose to the prospect of another Christmas of bargain smelly sets, we have selected some of the most luxurious beauty gift sets available at our major department stores.
Choose from fragrances to nail varnish sets, crackers or luxury advent calendars, including the department store's own branded beauty boxes. The priciest beauty box comes in at £668 - but you're worth the expense, of course.
Here are the Top 15 boxes on sale now:
HOUSE OF JO MALONE - £130
'The World of Jo Malone' contains a wonderful combination of the brand's six coveted products. The classic Georgian townhouse box - which also fashions itself as a great dressing table feature - includes Red Roses Bath Oil 30ml, Lime Basil & Mandarin Cologne 30ml pomegranate Noir Travel Candles 60g.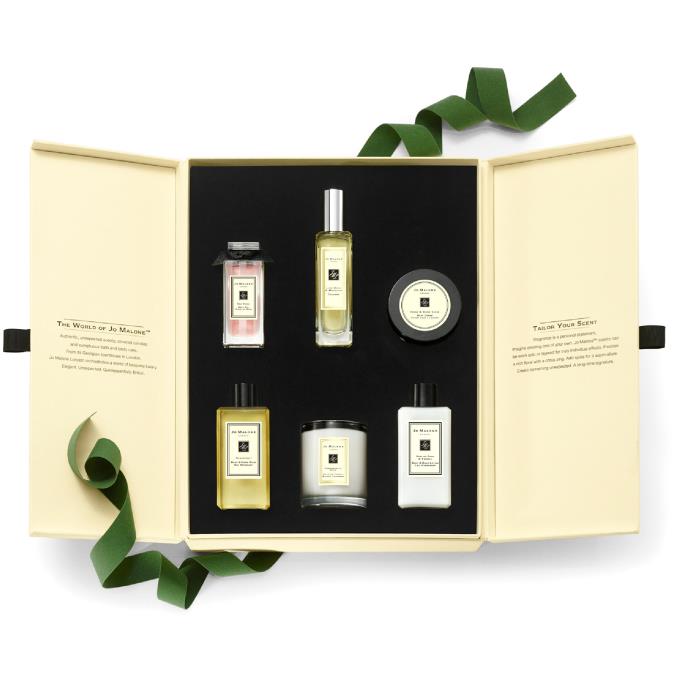 SELFRIDGES EXCLUSIVE CHARLOTTE TILBURY BOOK OF MAKE UP MAGIC - £150
Queen of make-up artistry Charlotte Tilbury wants to help her devotees recreate her most spellbinding make-up looks with her Book Of Make Up Magic advent calendar. The box contains twelve of Tilbury's 'best-kept beauty secrets', beautifully presented in twelve mini makeup cabinets. The kit is a mix of mini and full size versions of all of Tilbury's 'time-tested favourites from the world of fashion, makeup artists, facialists and industry insiders'
BLISS SUPER SATCHEL - HARVEY NICHOLS EDITION - £185
Talk about getting more for your money. Bliss has teamed up with The Satchel Company so you can 'bag' yourself a beauty boost of Harvey Nichols bestselling Bliss face and body products.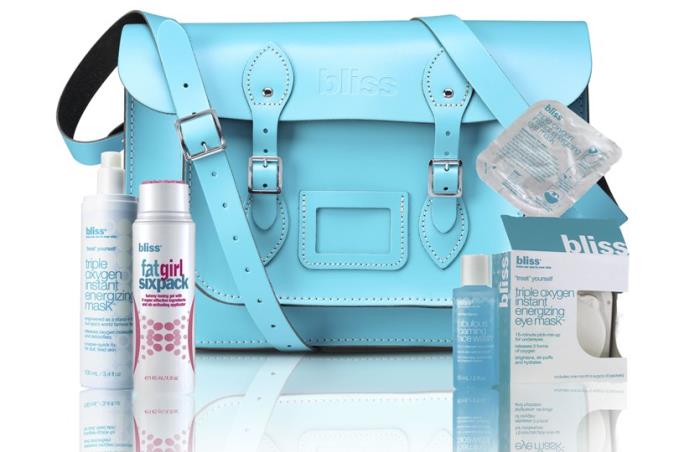 SELFRIDGES COSMIC BEAUTY ADVENT CALENDAR - £95
Selfridges Beauty Advent Calendar is back for Christmas 2015. Filled with 24 luxurious miniature treats, it's a must-have for all beauty fans. This Limited Edition calendar includes surprises from some of the world's best beauty brands including Kiehl's, Lancôme, YSL, Viktor & Rolf and more.
ESTEE LAUDER: THE MAKE-UP ARTIST COLLECTION - £54
It's hard not to salivate when looking at Estee Lauder's biggest beauty collection to date, featuring fifteen of their top skincare and beauty products. This is perfect as a starter kit, or a great addition to a make-up lovers ever explanding collection. Inside contains Estee Lauder's number one Repair Serum and their Modern Muse Eau De Parfum. Worth over £200, it's also a massive saving in total.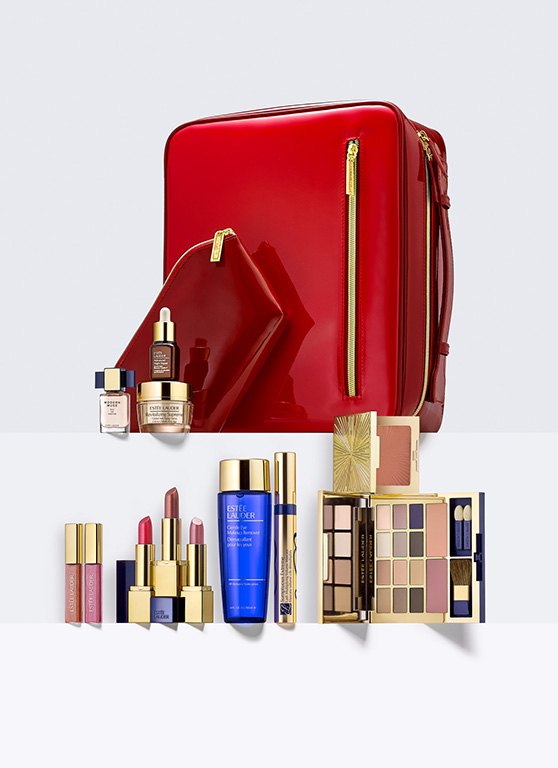 SELFRIDGES BEAUTY WORKSHOP ADVENT CALENDAR - £60
The second Selfridges Beauty Advent Calendar is the perfect way to build excitement for Christmas. Again, the beauty box is filled with 24 luxurious miniature treats worth £226. The Limited Edition calendar includes top products from some of the world's best beauty brands including Caudalie, James Reed and bareMinerals.
YSL KISS AND LOVE COLOUR - £284
One of the priciest beauty boxes on the list comes via YSL. It's an exceptional treat for lovers of the designer make-up brand. The Yves Saint Laurent Kiss and Love Colour Collection is filled with the brand's iconic colours: red, orange and nude. Exclusive to Selfridges, this set includes four iconic YSL Rouge Pur Couture lipsticks for intense, long-lasting colour, four Rouge Pur Couture Vernis à Lèvres glossy stain and four La Laque Couture so you can coordinate your lips and nails in style.
BODY SHOP ADVENT CALENDAR - £60
Each and every year The Body Shop and all its smellies reign supreme as one the most popular Christmas gifts. This year The Body Shop Advent Calendar promises 24 days of smoother, silkier skin with 24 ethical, yet indulgent skincare and beauty treats. There's a beauty surprise behind every door, from The Body Shop's bestselling bath and body care to sparkling fragrances.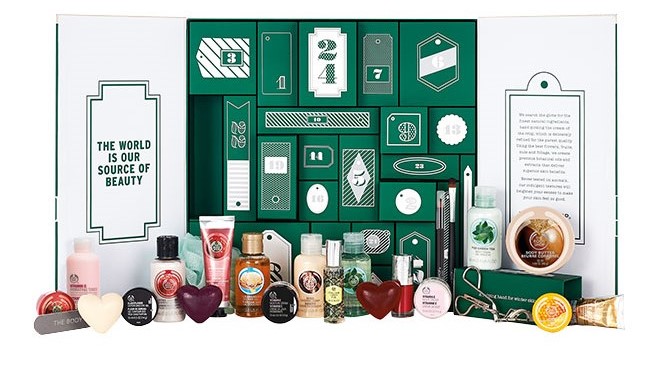 GHD DRY AND STYLE GIFT SET - £195
Safe to say, the gift of good hair days will be well received this Christmas. The ghd Air and ghd V gold classic styler comes in a limited 'arctic gold'. The gift set also comes with the ghd V Styler, a hair straightener with smooth gold plates that's said to make 'straightening on all hair types easier and quicker, while contoured edges help to create perfect curls and waves, with a high-shine, salon finish'.
TOM FORD PRIVATE BLEND COLLECTION - £225
Mr Tom Ford presents a gift for the true scent connoisseurs. The Private Blend Collection contains six iconic fragrances; Neroli Portofino, Jasmin Rouge, Oud Wood, Tuscan Leather, Tobacco Vanilla and Noir de Noir - all are offered in falcons, contained in an elegant Private Blend box.
LA PRAIRIE LEGENDARY CAVIAR LUXURIES - £668
La Prairie's ageless beauty gift set is so luxurious they consider the products as caviar for your face - hence the price tag. Considered a 'lifting and firming phenomenon', La Prairie's Legendary Caviar Luxuries collection features pure skin caviar extracts to help support natural contours and profoundly improve the appearance of elasticity and tone in the skin.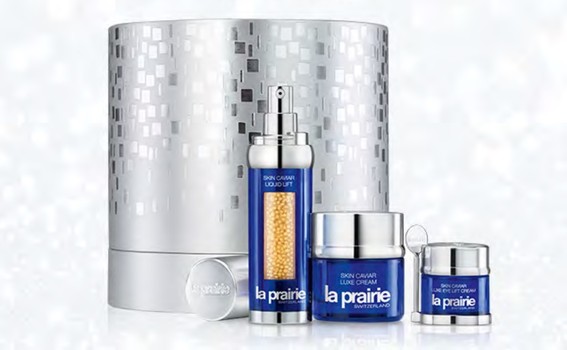 HARVEY NICHOLS ELEMIS 12 DAYS OF CHRISTMAS BEAUTY BOX - £59.50
Elemis, one of the world's biggest spa skincare brands and spa therapist favourite, is offering a limited selection of pampering skincare products. The box contains twelve days of luxury skincare treats to help get you buffed and smoothed for the party season.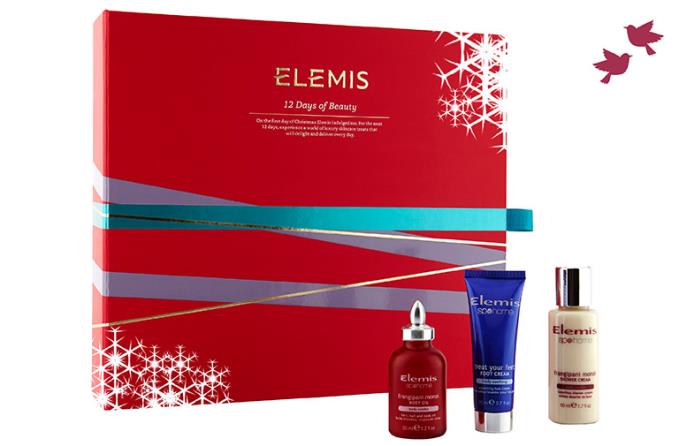 LIBERTY LONDON BATH AND BODY CALENDAR - £150
Now this, this is a beauty obsessive's dream box (cue hyperventilating and audible sighs). Not only does the Liberty London advent calendar look amazing and will certainly double up as a dressing table feature, it contains 25 high-end beauty products from the famous department store's luxury beauty floor.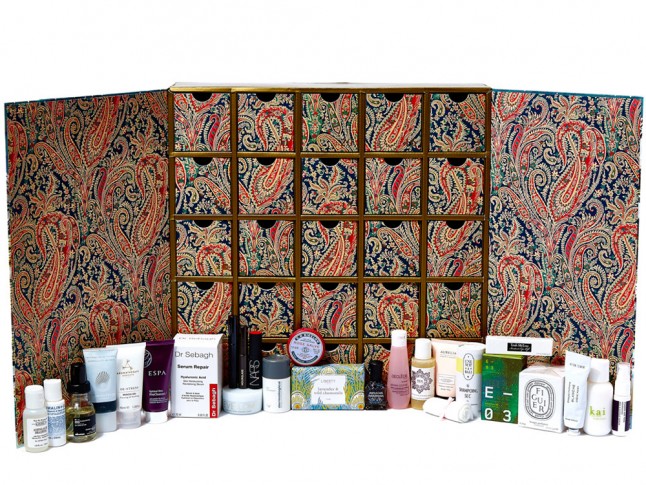 KIEHLS LIP BALM SET - £19
Another Selfridges exclusive, this Lip Balm Set from Kiehl's is a set of three iconic balms - specially formulated to keep lips soothed, protected and kissable since 1969. Each balm is enriched with Squalanea, Lanolin, Wheat Germ Oil and Vitamin E, while the mango balm is lightly fragranced.
CLARINS CHRISTMAS CRACKERS - £49
Clarins Christmas Crackers are certainly a super sweet festive feature. Anticipate fights over the hidden beauty gifts within each of the six gold crackers. The crackers contain a selection of all-time favourite Clarins products, including a Hand and Nail Treatment Cream, Miniature Rouge Eclat Lipstick, Miniature Wonder Perfect Mascara, Gentle Refiner Exfoliating Cream, Beauty Flash Balm and Eau des Jardins Treatment Fragrance.