IT may seem odd to go out and by a face spray when you could just as easily splash a little water on your face from the tap, however there's more to these water sprays than just H20...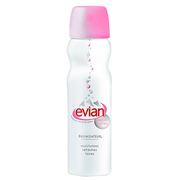 Evian E50 Facial Spray £3.57, available from John Lewis
Evian? Surely this is just a very expensive bottle of water then? Well not quite. The Evian E50 facial spray is a mixture of pure mineral water plus nitrogen. Great for setting foundation and refreshing the skin instantly, you're really paying for the canister itself with dispenses the Evian in a super fine mist. The millions of tiny micro-droplets are instantly absorbed, quenching hot thirsty skin on adults, children and even babies.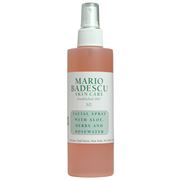 Mario Badescu Facial Spray With Aloe, Herbs and Rosewater £6.95, available from beautybay.com
The Mario Badescu range has been going for over 40 years and it's all thanks to the high quality ingredients and botanicals in the products. The Mario Badescu facial spray with aloe, herbs and rosewater smells exactly as expected with no lingering chemical notes. Even though it's a facial spray, it's actually a great spray to use all over your body. We particularly like spraying it on our feet when they've been in shoes all day or on dry hair as a light moisturising mist.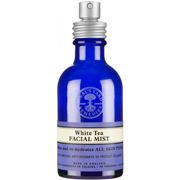 Neal's Yard White Tea Facial Mist £11, available from Neal's Yard
This is probably the most magical mist of the lot. Not only is it great for calming down flushed or irritated skin (the antioxidant white tea and calming organic aloe vera see to that), it's also great for giving an all over sense of calm thanks to its aromatherapeutic organic essential oils and soothing Back Flower Remedies. Spray it all over your face, even over makeup. The particals are so fine it wont smudge a thing.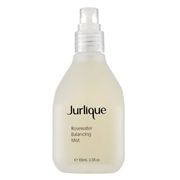 Jurlique Rosewater Balancing Mist £16.50, available from Jurlique
A more pricey spray, there is something extra special about Jurlique's take on facial mists. This one could almost double up as a light fragrance with its relaxing rose scent. Whether summer or winter, air conditioning or central heating, this balancing mist will restore your skin's moisture levels with its marshmallow and glycerin. A little goes a long way too, so this little bottle will last you all year.

Ren Tonic Moisture Mist £18, 
 available from Harvey Nichols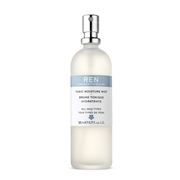 The higher the price, the more in depth the ingredients it would seem. Ren is well known for its use of 100 per cent plant and mineral derived actives instead of the skin-unfriendly synthetic ingredients you'll find in many other brands. This tonic moisture mist is no exception, containing mucilages from fig extract to cool and refresh the skin, ginsengocide from ginseng root to decongest the skin and hyaluronic acid from wheat to bind water into the skin and boost hydration. You will see a visible difference to your skin's radiance after just a few squirts.
Follow Lynda on Twitter @lyndamoyo