YOUR HAIR literally frames your face. When you decide to put your tresses through a transition, a word of advice? Save it for the hairdresser. Don't be a 'have a go hero', because bleach will always win that battle and you'll end up being the victim.
I was glad to still have hair after the torture I had inflicted on it within less than three hours.
I wish I'd followed my own advice.
Last week, after spending the summer with sun-kissed ends, I decided to bid adieu to my summer hair. I wanted to be bold and blonde. I went to an unnamed hairdresser in Manchester whose advice was about as helpful as a chocolate teapot, and then she told me I'd pay £90 for her to cut and colour my hair. With my birthday month fast approaching, I decided to take a trip to Boots. The '3 for 2' offer included one ombre kit, one dark chocolate shade, and one blonde dye. The chocolate shade was for the impending hair-related disaster and decided to revert back to the dark side.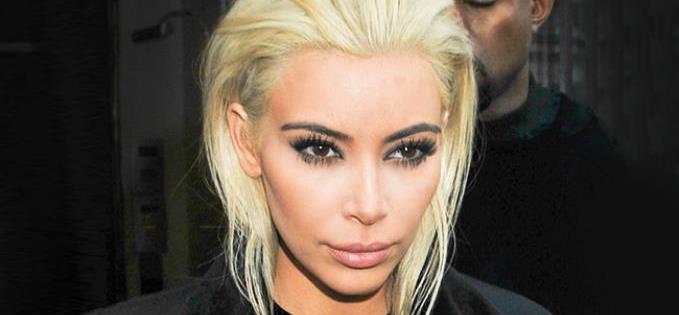 'I wanted to be bold and blonde' (Like this? - Body Ed)
So I got home, and started with the ombre kit. I brushed it on, danced around my room, and then frantically washed it out. To my emoji-scream-face horror, the ends of my hair had been transformed an interesting shade of strawberry blonde: not the blonde I coveted. I realised the bleaching spray was the culprit. So I thought 'fuck this', and whipped out the dark chocolate (to eat), and the other dark chocolate to colour my hair its signature near-black.
An episode of Gossip Girl later (don't judge me), my hair was ebony. I couldn't deal. So I decided to put my hoodie on, complete with dogtooth wool coat, and make the trip to the trusty 24 hour Tesco. A box of colour stripper, and another L'Oréal colourant, complete with a Krispy Kreme, I made the expectant walk back home, my hood hiding the hairy horror that lay beneath.
I stripped my hair back. Bright. Red. Cue hairdryer. And box of dye number three. Thirty minutes later, my hair was darker than when I started, but not Snow White dark against my pale complexion. Plus I know how to contour and bronze a little so I won't get confused for Morticia Adams. I was glad to still have hair after the torture I had inflicted on it within less than three hours. At 2am, I decided I would quite literally cut my losses, but not myself. I phoned my usual hairdresser for an appointment first thing in the morning.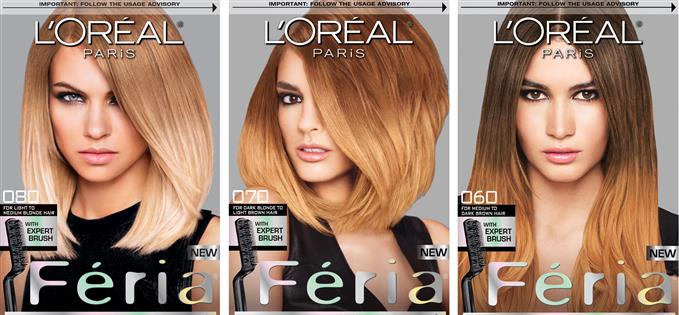 Amirah tried L'Oréal colour kits
The next day, I entered the office. A few colleagues noticed my hair looked different. 'What happened to going blonde?' I told them to read this article once I'd written it. Payday equalled half day. Then at 2pm, I took my tired hair to the hairdresser. I showed her a photograph of a shoulder-length cut, with shorter layers, shaped around the face. I temporarily zoned out. Switched off. And then she started cutting my hair to the right, and I noticed it was A LOT shorter than I had planned. By that point, she had to finish it. I freaked the fuck out. She said 'You're just looking at yourself, remembering what it looked like before. It suits you!' I just kept telling her she'd ruined my life/I was going to jump in the canal/I was going to wear a brown bag over my head/I was going to buy a wig until my hair grew. After asking her to style it straight, and what must have been an entire can of hairspray, she convinced me it wasn't so bad. She wrote her name and date of birth on a card from her salon (thinking I was going to report her to the hairdressing police). She refused to charge me full-rate because it was the first time she'd cut my hair and I hadn't loved it.
So what's the moral of this story? Leave your hair alone. If you're a brunette and want to go blonde to live out your own experiment of 'do blondes have more fun?', get yourself to a decent hairdresser. Let them take the stress out of the tress experience, and the money out of your pocket. When it comes to giving your hair the chop, make sure you explain exactly what you want. Take multiple photos. You can always go shorter: the reverse is impossible. My hairdresser (after witnessing my meltdown first-hand) said something pretty insightful: 'Sometimes, you just have to step outside your comfort zone and try something different, something that you wouldn't have picked yourself'. Initially, I thought she was trying to dig herself out of a giant hole and wanted to take scissors to her hair, but on reflection, I realised she had a good point. No, my hair is not blonde and it's not a brunette shoulder-length dream. But it's an elongated dark shaggy bob. And I plan on making it work.
Follow @MissAmeerkat on Twitter
Amirah's finished look - done by a professional