FATHER Time is after all of us twenty-somethings.  
He will try to take away your perky body and your fresh face. Your hair may thin; grey or fall out, your metabolism may slow, as will your ability to bounce back quickly from a hangover.
It's a fact of life that we all have to endure and deal with.
Or not...
Aging gracefully has become less of a virtue these days.  
"When it's wearing off and my face starts to move , I feel sick and I can't wait to get it done again.."
More than ever men and women are battling with the inevitable by turning to cosmetic treatments - especially Botox. Botox, or by its government name, Botulinum Toxin, has been smoothing out wrinkles and paralysing the foreheads of the age conscious for over a decade now. Its appeal is it's the cheaper, quicker and non-invasive alternative to plastic surgery – costing on average around £100 - £200 per session.
In 2012 it was reported 3 million Brits received the procedure. Evidently the phrase 'you're only as young as you feel' has been replaced by 'you're only as young as you look.'
Although, it would seem then that fighting to look 26, is redundant if you are already 26.
After all, you're not at risk to look 'mutton dressed as lamb' as you are the lamb. Regardless, a growing number of young people are turning to Botox not to turn time back, but to stop it dead in its tracks. A way of preserving their youth - like a Time Lord.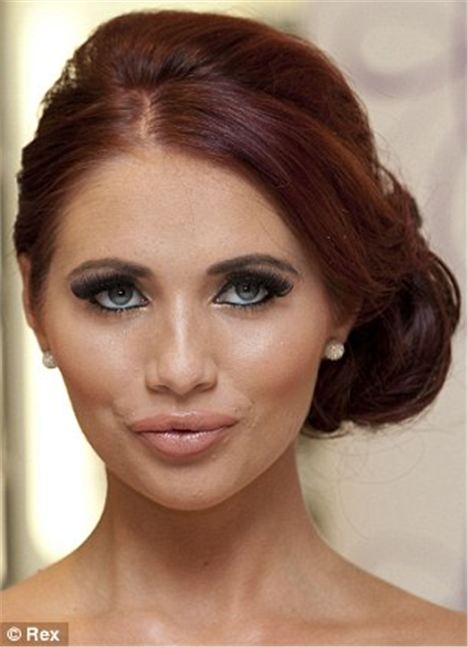 Essex Girl, Amy Childs has had Botox. She's 23.
The now ever popularised ultra-glam Essex Girl look, championed by the plastic fantastic lot of The Only Way Is Essex, can also include Botox treatments for the under 30s. Yet in a reality show world where fakery is commonplace, it's a wonder why any of the rest of us twenty year olds would want to inject. 
No stranger to reality shows, Elissa Corrigan, 28 from Liverpool, appeared on fleeting E4 show Desperate Scousewives. Elissa is a writer and journalist in her day job, and has also fell for the allure of Botox, first using it when she was 26.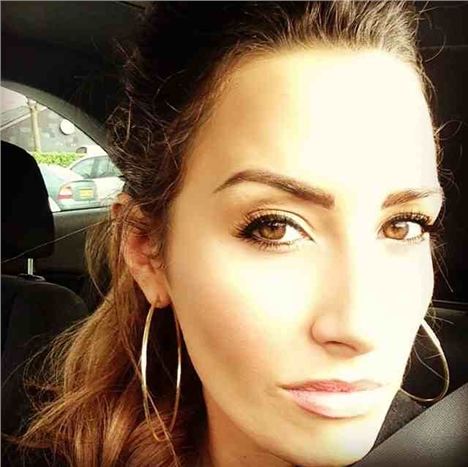 Elissa Corrigan, fresh faced fresh after botox. 
"I went straight in there, without hesitation," said Elissa. "The first time I got it done I looked fresh faced, I've never looked back.
"I look very natural and I'm very against getting treatments just because it's a trend. I've never had lip fillers, I'm completely against the disgusting trend of getting bum implants, that I've seen at the minute. I've never even had a tattoo." 
Elissa attends Manchester's SkinViva beauty clinic every 5 months.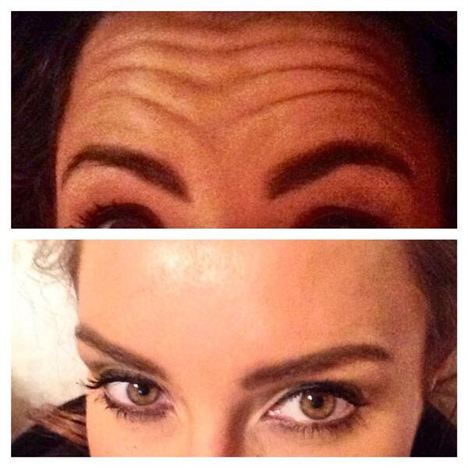 Elissa, before and after botox.
Despite being anti trend-led cosmetic procedures, she's hell-bent and fervently determined to never (ever) allow lines to creep up on her face. More frightening than the fear of having the poison injected into her face was in fact the fear of falling - her face falling old.
"I can't even remember why I decided to get it done at 26 but I knew a lot of girls who had – so I thought I might as well. I thought it'd be better to prevent wrinkles than to wait for my face to start showing lines."
Crow's feet, laughter lines and furrowed brows have become undesirables to Elissa, features that others would consider give our faces character.
Celebrities such as Nicole Kidman and Kylie Minogue have been criticised for their expressionless faces. Even so, these women are over a decade older than Elissa.
I asked, "Don't you worry about having no expression?"
Elissa laughed: "Right now I can't move my forehead whatsoever. You can't read my face, so I'm good at keeping a secret. If I'm upset about anything I just keep it to myself. I have no other choice.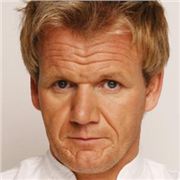 Ramsey's brow. Worst nightmare?"When it's wearing off and my face starts to move again, I feel sick and I can't wait to get it done again. I know it's wrong but sometimes when I can see people's lines when they're talking, I can't help but think that now's the time they should get it done."
Sure, the right time to get Botox will differ from adult to adult and some young people can fall victim to the Gordon Ramsey brow earlier than expected, but is there ever a good reason to get Botox preventatively?
Dr Tim Pearce, a qualified GP specialising in anti-ageing treatments, explained: "Botox does prevent one form of ageing - the creases caused by wear and tear of a repetitively contracting muscle over many years. Though occasionally these occur much younger, usually it's the late 20s when fine lines appear."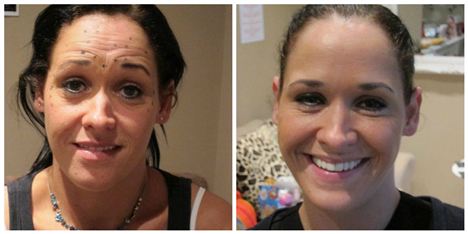 Happy customer, SkinViva
As medical director of beauty clinic, SkinViva, Dr Pearce has performed over 10,000 procedures throughout his career. Even in that time he still believes in using Botox after sun protection, staying smoke free, a well rounded diet and moisturising hasn't worked.
"Once you have had a treatment it stops the muscle causing the line, it naturally prevents the line coming back. However, I definitely wouldn't recommend Botox just for prevention. When a line has been created, Botox easily reverses these fine lines in a matter of weeks."
The SkinViva clinic notes that 1 in 10 of its customers are in their 20s, although Botox is still most popular with women in their 40s. 
Overall, from young to old there seems to be a unified pressure to both look young as conceivably possible and stay that way. Yet why is looking older not embraced? 
"I don't think I'll ever stop," said an adamant Elissa. "I'll be getting Botox and staying line free for the forseeable future."

Each to their own.
In many ways our lines tell a story of our lives, how much we've laughed, frowned and raised a suspicious eyebrow. As our twenties can be a very eventful period, maybe we shouldn't rush to wipe the stories away, before they've even begun. 
Follow @LOreal_b on Twitter
SkinViva clinic specialises in beauty and age prevention treatments including  Botox, Dermal Fillers, Skin Peels, Semi Permanent Make-Up and Dermaroller.
1 Burton Place, off Ellesmere Street, Manchester, M15 4PT
0161 865 1141