PROMOTION
YOU GET out what you put in so if you want to kill it this December, Y Club's boot camp could be the answer. It's not for the faint-hearted but if you've staved off the winter blues with one too many chocolate digestives and you're still hoping to wow everyone with your festive look then read on…
I could really tell that this style of fitness regime would generate results quickly
Y Club put on a special Friday boot camp with Maya for us lucky folk at Confidential HQ but you can benefit from the same high-energy one hour sessions every Monday and Thursday morning at 7am. Boot Camp classes are free for members and cost £5 for non-members.
The boot camp workout pushed us to the limit with four rounds of combination exercises designed to build strength. Each round focused on a different part of the body: full body, upper body, lower body and abdominals. Here's what it involved:
The Workout:
Round 1, x3. 45 secs per exercise.
Push-Up + Legs to the Front & Tricep Dip (using 2 steppers)

4 x Shoulder Press (single arms) + Clean + 4 x Squat with weights above the shoulders (10 kg each arm)

Push-Up L&R Row + Donkey Kick (10 kg each arm)

Burpee + Feet Tap to Squat + 180 Turn
Round 2, x2. 45 secs per exercise.
3 x Pulse Squat to Stand Up + 1 x Deep Squat (10 kg each arm above your shoulders)

Weighted Lunge Back to Squat (10 kg weight in arm where the leg goes back) / Fast Knee Up (using stepper) - left 20 / 20

Weighted Lunge Back to Squat (10 kg weight in arm where the leg goes back) Fast Knee Up (using stepper) - right 20 / 20

3 x One Leg Elevated Squat Pulse + Over the Stepper (stay low)
Round 3, x2. 45 secs per exercise.
2 x Clean + 2 x Hammer Curl + 2 x Shoulder Press

2 x Push-Up + 2 x Upright Row (10 kg each arm)

4 x Bent Over Row + 2 x Hammer Curl (10 kg each arm)

Burpee Over the Stepper
Round 4, x2. 45 secs per exercise.
Legs Elevated Plank - Squat Thrust + Knee to Elbow L&R (stepper)

Crunches - Feet Up with 10 kg Weight on

5 x Crunch (ankle touches) + Straight Hold (5 second)

Legs Elevated Plank - Side Tap + Leg Lift + Knee Tuck (stepper)
See for yourself what Y Club's boot camp actually looks like.
You can see it's not easy but my goodness, it's worth it. Not sure? Well we did it and here's what we thought:
Miz: My usual workout isn't as high energy as this session, just yoga and weight training, so I wasn't sure I'd be able to keep up and do the moves. Due to the repetition of sequences I got used to what was coming next, and despite having lower back issues, the session wasn't too much for me after all. Getting the abs work in made my heart rate reduce, and the warm-down and stretching at the end made any muscle tension ease off but we'll see how I feel over the weekend.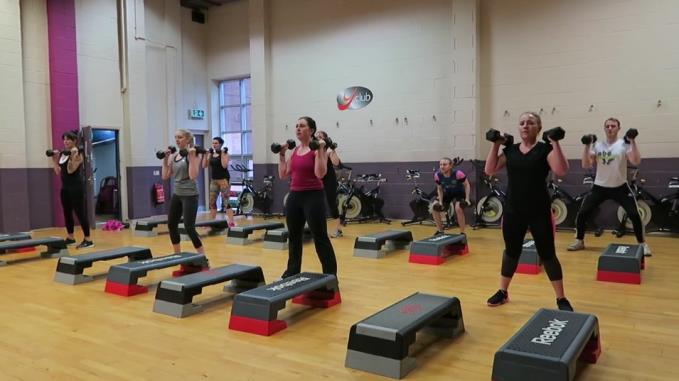 James: I felt the true magnitude of the task ahead was masked by the 'school field trip' vibe we felt making our way from the office. We were hit with wave after wave of well thought-out workouts that engaged muscles I forgot I could use. The sense of achievement afterwards really matched the challenge we faced. I enjoyed it but it was much tougher than I thought it would be.
Amy: I go to the gym at least a couple of times each week and have done boot camp style classes before but I felt like this one worked me harder than others I've been to in the city. The pace was hard but it meant that the class flew by and there was a good variation in exercises. However, I would have liked fewer push-up style moves (although no pain no gain). I'd definitely do the class again.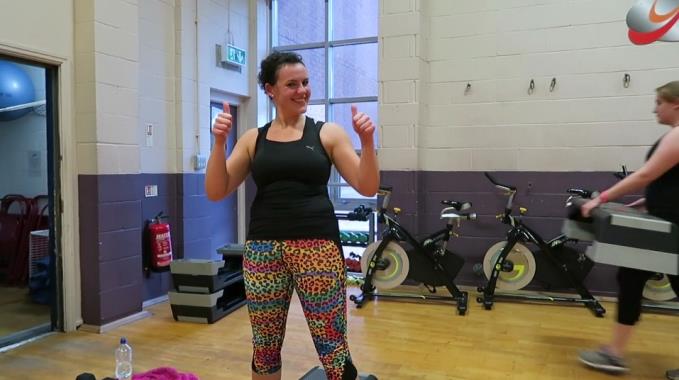 Kate: Before the session I was full of nerves. Intense exercise isn't exactly my forte; I'm much more of a gentle swim kind of girl. However, Maya managed to keep energy levels up and morale high with her enthusiasm and upbeat music. The training is not for the faint-hearted but the buzz afterwards couldn't be beaten. I would definitely go again…but I might have to wait for my legs to recover first.
Charlie: How hard can a lunchtime session really be? Turns out the answer is very…. in a good way. It was great to be able to fit such a comprehensive full body workout into an hour. The intensity helps a lot and I think the environment means that you push yourself far more than if you were exercising on your own. I would definitely do it again but maybe not on a Friday as I found myself aching and feeling sorry for myself all weekend.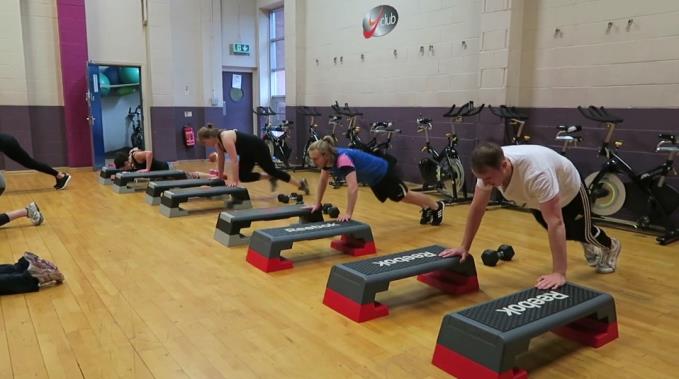 George: I've never experienced a boot camp before, I'm normally an aerobics/spin person so this was completely new to me. I must admit that the first round of exercises were a bit of a shock to the system but once I got into the swing of things I could really tell that this style of fitness regime would generate results quickly.
Rachel: I was expecting a fairly easy class from a gym known for its friendliness, however what I got was a challenging work out. I have done classes before, but none quite like this. There were fewer breaks between sets and mixing cardio with strength made the entire workout more intense. However the instructor's enthusiasm kept us all motivated to give it that one extra push.
Find out more about Y Club classes