31 MAY: BAREMINERALS COMPLEXION PERFECTION MASTERCLASS, SELFRIDGES TRAFFORD CENTRE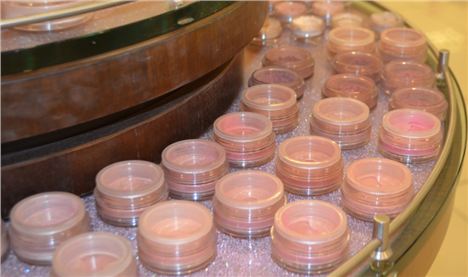 Get the perfect complexion with a bareMinerals make up masterclass
"Less is more" is a solid ethos to apply to your beauty routine. Perfect if you get ready with your eyes half shut and in ten minutes before leaving for work every morning.
bareMinerals are the experts at making skin look perfect (AKA hiding all traces of last night and lack of sleep) without caking your skin in pore-clogging make up. As part of the ongoing Selfridges Beauty Project happening at stores across the UK, bareMinerals are giving the public a masterclass on how to "conceal, highlight and contour your skin for a flawless complexion."
Call 0161 629 1142 to book your place.
31 MAY: NATIONAL OUTDOOR FITNESS DAY, BRITISH MILITARY FITNESS, PLATT FIELDS PARK & HEATON PARK.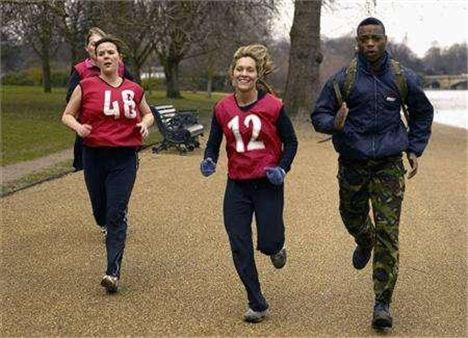 British Military Fitness 
Outdoor exercise is better for you than any form of indoor physical activity, according to British Military Fitness. Anyone who's ever completed a bootcamp session in a muddy field will also confirm it's a lot harder. 
British Military Fitness wants the people of Manchester to stop laboriously pounding the treadmill and improve their fitness levels outside by launching 'National Outdoor Fitness Day' on Saturday 31 May. They are inviting all ages to join in a free one hour class at Heaton Park in Manchester at 10am and at Platt Fields Park in Rusholme at 12pm. 
British and Irish Lions rugby legend, Austin Healey, as well as former European and Commonwealth sprinting champion, Iwan Thomas MBE, and a handful of other leaders from the health and fitness industry are endorsing the initiative.
Both sessions are free. 
31 MAY- 1 JUNE: GENTLEMEN GROOMING WITH GLADSTONES AND GRENSONS, SELFRIDGES EXCHANGE SQUARE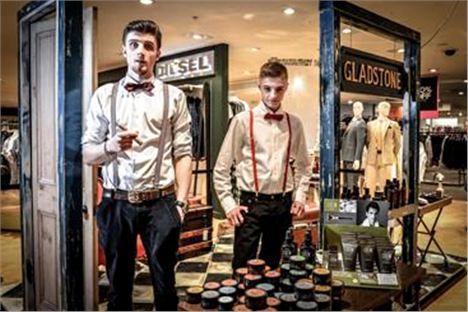 Gladstone barbers in their Selfridges pop-up shop at Exchange Square
Lads there is no excuse for a scruffy appearance anymore. Even Jonny Depp's laidback bohemian style has been carefully crafted and requires some level of grooming care.
Selfridges Beauty Project isn't just for the girls and men can indulge in some grooming too. The Gladstone's barber team are continuing with their pop-up salon and giving barbering a new and refined twist for the twenty first century man.
Also getting in on the classic style for men is classic shoe brand Grenson. They will be offering a shoe shiner, complimentary cloth and shoe polish with every Grenson purchase and there's also an opportunity to win a Father's Day hamper.
IN STORE THIS WEEKEND.
JUNE 1: CASTLEFIELD ARTISAN MARKETS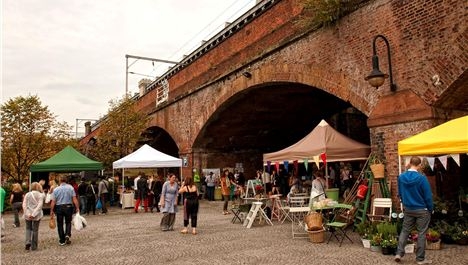 Castlefield Markets
Body Confidential loves the Castlefield Artisan Markets.
Away from the high street, we're encouraged to get into the haberdashery spirit within Manchester's beautiful Victorian market hall on the corner of Liverpool Road. 
We're told new traders will be joining this month; with street food by 4Lunch and freshly made chutneys & preserves by Hannah's Country Kitchen. Alongside the usual popular vintage and antique stalls, there will be handmade soaps & beauty products by Louisa Brown Soaps; original wall art by Don Grant, and unique handmade lamps & household items by A Northern Light. 
The market doors open the first Sunday of every month and is on the corner of Liverpool Road and Deansgate, next to MOSI- from 10am until 4pm.
4 JUNE: 'THE GOOD, THE BAD AND THE BEAUTIFUL' WORKSHOP AT SELFRIDGES, EXCHANGE SQUARE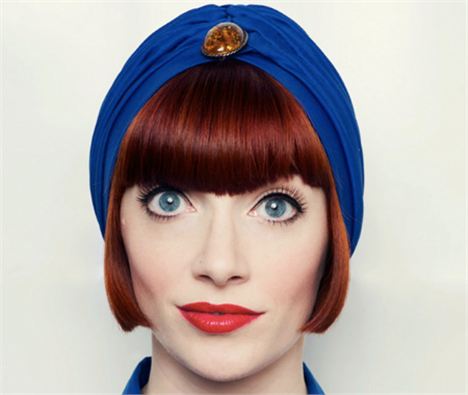 Womens pursuit beauty can often be looked upon as a frivolous pasttime, and one that we spend altogether too much time on. Yet does that stop us? No.
The latest workshop at Selfridges focuses on the history, rituals and effects of beauty and whether it's a force for good and empowering. Beauty editor and columnist Sali Hughes speaks along with novelist and journalist Emma Jane Unsworth and fashion historian Amber Butchart.
Tickets are £15, and includes a tasting plate and glass of wine from Farmacia del Dolce.
Click here to book your place.
Follow Body Confidential writers, L'Oréal Blackett and Niamh Spence on Twitter at @LOreal_B and @missnspence