28 MAY: DOVE'S SELF-ESTEEM WORKSHOP, SELFRIDGES
For 11 to 14 year olds
WHILE some women remember their teens fondly, others are plagued with the acne-riddled memories of battling with low self esteem.
Long standing influencers in promoting inner beauty, DOVE, are holding a fun workshop to encourage self esteem for 11 to 14 year old girls and their mums or mentors.  Held as part of The Selfridges Beauty Project, the workshop aims to build body confidence in young girls, and give them an opportunity to see how 'ideal' images of beauty are created within the media, through airbrushing and Photoshop.
Please see the Selfridges website for more details about The Beauty Project.
Workshops held at Selfridges, Exchange Square 1pm-2pm 
Tickets: FREE 
22 MAY - 2 JUNE: ST ANN'S SQ SPRING MARKETS FESTIVAL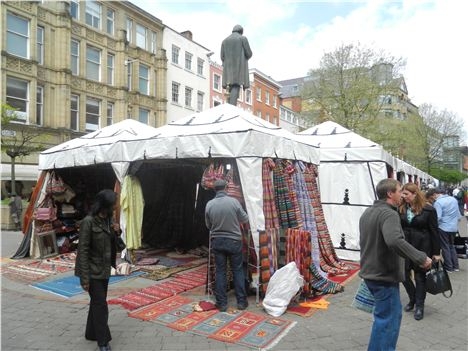 St Ann's Square
ST ANN'S SQUARE'S first Spring Market Festival is already underway, featuring a host of vintage themed entertainment. 
The line-up of events will change each weekend and will include a series of tastings, poetry readings and vintage themed tea rooms. Highlights also include an independent book market (7 -8 June) with emerging literary talent and a vinyl and record fair (4 June) - a first for Manchester markets. 
Worth a browse is The Orangery, a large marquee promising a variety of table top stalls selling crafts, books, pottery, retro clothing and a selection of handmade gifts. 
See here for full events list and St Ann's Square back story.
For further information see the Manchester Markets website.

27 MAY - 7 JUNE: EVE LOM FACIALS AT HARVEY NICHOLS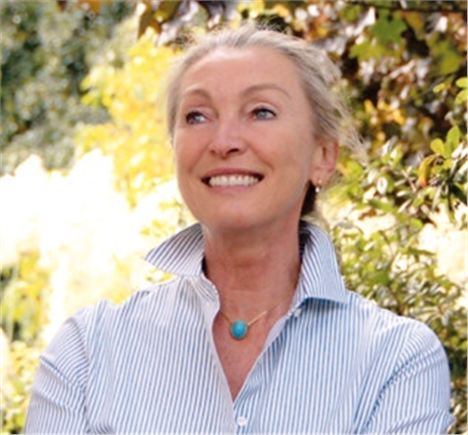 Eve Lom founder of Eve Lom
SKINCARE specialist brand, Eve Lom, has its army of devotees.
As an independent beauty supplier for around 25 years, it's held in a similar stead to fine-line reducing favourite, Oil of Olay.
EVE LOM will be launching in Harvey Nichols Manchester on Tuesday 27 May and will take up residence in the beauty rooms offering EVE LOM signature facials until Saturday 7 June. 
We're told a highlight will be the Ultimate Cleanse Facial. An hour long relaxing experience designed to cleanse, decongest and regenerate the skin.
Book at Harvey Nichols, Manchester 21 Cathedral Approach, Manchester, Lancashire M1 1AD
16 MAY - 12 JUN: FRAGRANCE LAB LAUNCHES AT SELFRIDGE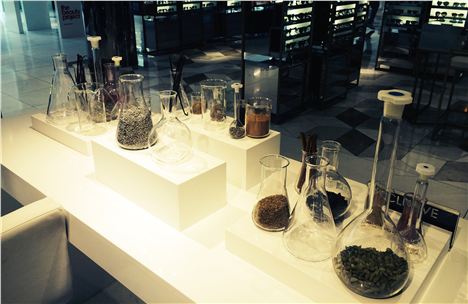 Fragrance Lab at the Lower Ground Floor, Selfridges
Picking a perfume is a tricky business. So many bottles, so many brands and so many scents. When it all becomes too much, Selfridges have stepped in and taken away the difficult decision with their scientific method that will match up your personality with the perfect fragrance for you.
It isn't cheap at £65, but then perfume rarely is.
To find out more, read our review up on Body Confidential here.
Please see the Selfridges website for more details about The Beauty Project.
15 MAY - 12 JUN: PETER MARCUS BLOW DRY BAR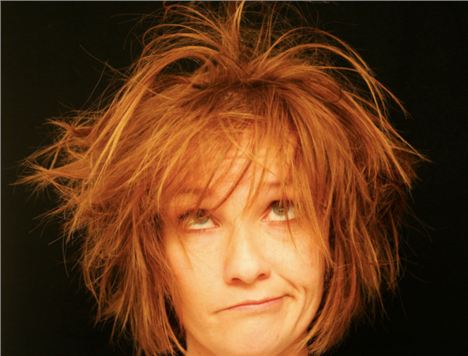 No we're not impressed with bad hair days either.
A bad hair day is a bad day, or so it would seem. There's nothing quite like styling your hair perfectly in the morning before getting soaked en-route to work and feeling (and looking) bedraggled all morning. The Peter Marcus dry blow dry bar is here to save the day.
On the top floor, hidden amongst the fashion concessions, the Peter Marcus hairdressers are all set to sort your barnet out. Being a dry bar, they can't wash your hair for you but can rescue your style and send you on your swishy-haired way.
The Peter Marcus bar is open from Thursday to Sunday and can be found on the top floor of Selfridges. No appointment necessary.
MAY 21 - JUN 12 GLADSTONE'S GENTLEMEN GROOMING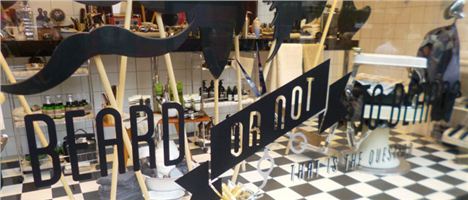 Selfridges' Beauty project is not just for the girls
The ongoing series of talks, events and general beauty focused festivities at Selfridges are not just for the girls.
Renowned barber Gladstone has climbed on board the beauty wagon and is now available via a pop-up salon at Selfridges Exchange Square. Famed for revitalising the barbering world with its classically traditional approach, redefined for the twenty first century man, Gladstone Gentleman's Grooming is offering classic cuts, crafted beard and moustache styling and hot-towel cutthroat shaves. No appointment required, just stroll in.
Please see the Selfridges website for more details about The Beauty Project.
Follow Body Confidential writers, L'Oréal Blackett and Niamh Spence on Twitter at @LOreal_B and @missnspence