PICTURE me, six-years-old, throwing my plastic jelly sandals at the wall, threatening to scalp Barbie and torch her Dreamhouse, while my mum wrestles on a pair of corduroy jeans to my legs. "Trousers are for boys," I bleated, with genuine devastation. With my parents resigned I wore my lace dress to the Wacky Warehouse jungle playground instead.
Although I had hoped for Tilda Swinton's ethereal androgyny, this look felt vaguely more Kanye West.
Twenty years on I'll happily wear the crotch out of a handsome trouser suit.
Today dressing to fit gender norms does seems infantile. Now, we're no stranger to seeing the typically hyper masculine men in feminine attire (Kanye West in skirts and cuban heels, anyone?), and women have come along way since the days of Paris Hilton pink crop tops, diamante jeans and dogs stuffed in handbags.
The lines drawn between what's considered masculine and feminine is blurring - particularly sartorially.
Take Gucci, it featured loose fitting tailoring with floral prints, lace, chiffon and pussy bows for both womenswear and menswear on its recent catwalk. Fashion 'zines have coined 'gender neutral' to mark the movement.
It's certainly progressive but how does gender neutral dressing translate to the everyday shopper?
Throughout April, Selfridges (including Manchester Exchange Square) is joining in the conversation on gender neutral clothing with campaign, AGENDER. With a 'genderless' attitude to fashion and styling becoming increasingly mainstream, Selfridges is set to enhance the shopping experience and allow customers to choose to shop and dress without limitations or stereotypes. Intriguing stuff. I was keen to get involved.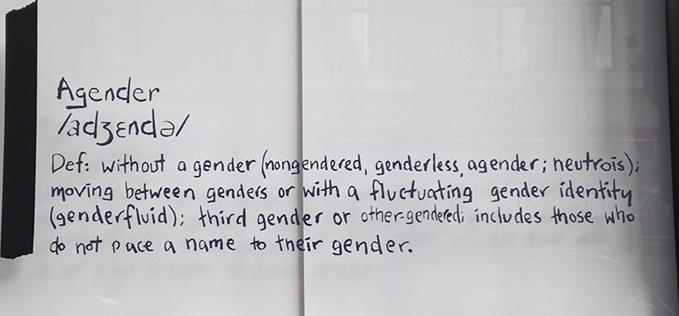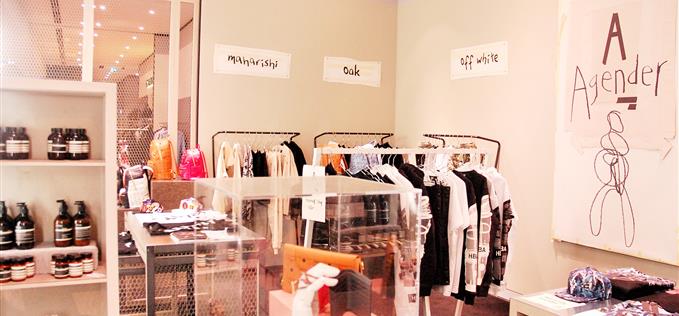 Selfridges AGENDER
On the second floor, the AGENDER section focuses mainly on street urban style and takes a more masculine edge. Females are challenged to embrace more of a loose fitting, shapeless aesthetic. Selfridges has selected collections with both masculine and feminine influences, including: Trapstar, BOY London, Off White, Hood By Air, Maharishi, Bodymap and more.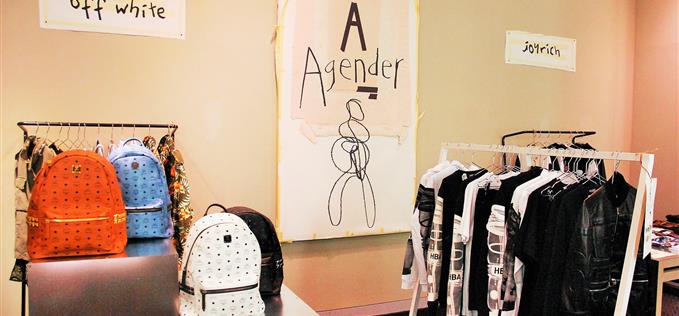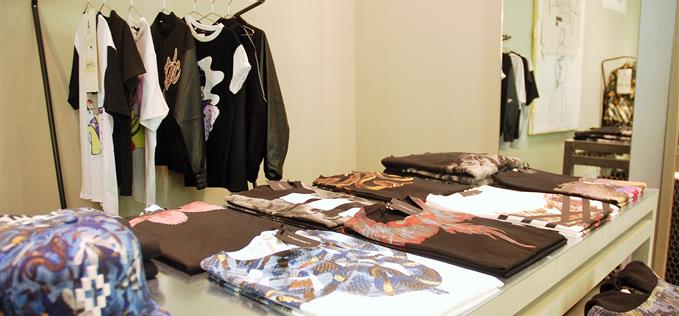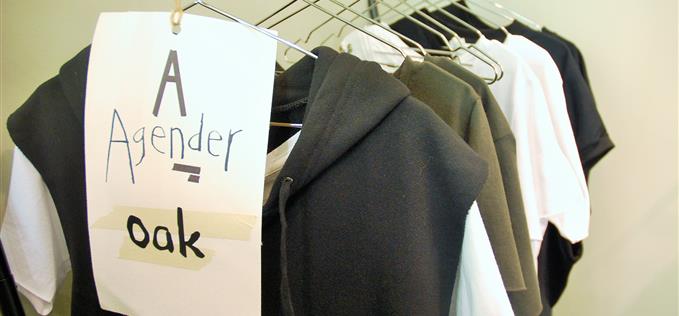 Right, so how does one dress gender neutrally? I was kitted out in trends from the 'AGENDER ARMY' collection, a military jacket with floral print by Off White (£665), an oversized t-shirt (£50) and Harem pants (£145) by OAK. By popping on (my own) heeled boots I felt it was a look I could potentially carry off; although I had hoped for Tilda Swinton's ethereal androgyny, this look felt vaguely more Kanye West (depending on the way you sway, that's no bad thing).
L'Oréal Blackett tries gender-neutral fashion:
The campaign: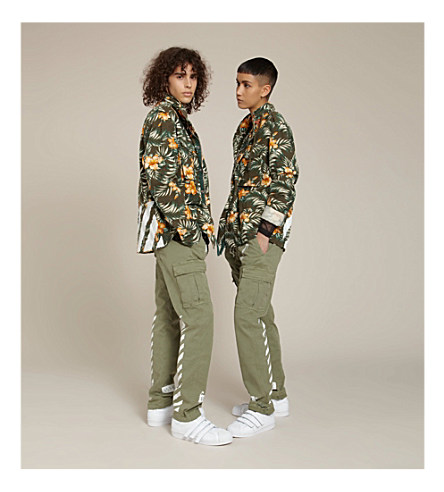 The true test of genderless dressing will be with men, however. Skirts and dresses still feel very much reserved for the woman's realm; but why do we need to address culture norms in this way?
Selfridges' creative director, Linda Hewson says, "For us, AGENDER is not about harnessing a 'trend' but rather tapping into a mind-set and acknowledging and responding to a cultural shift that is happening now. We will explore the relationship between gender and retail physically, digitally and in all of our stores. The project will act as a test bed for experimentation around ideas of gender – both to allow our shoppers to approach the experience without preconceptions and for us as retailers to move the way we shop fashion forward."
Visit the Selfridges website to learn more and shop the AGENDER trends.