Blog: someoneoncetoldme.com
About the blogger: MARIO Cacciottolo is ambitious – he aims to chronicle 'moments' and enrich them through his project Someone Once Told Me.
It's an attempt to gather messages and expressions people around the globe have heard that are now stuck in their heads for whatever reason. He photographs them written on paper, records their story, and transcribes them for the world to see and read.
Hundreds of images and stories have been shared on the website since its inception in 2007. From around the world, Someone Once Told Me has found itself in shops, streets, temples, bars, on mountains, and even in swimming pools.
Why we love it: At first it seems a bit odd – every day a new photo and story is published of something 'someone once told me'. Then you delve into the archives and start to read and listen to anecdotes from people around the world, from different nationalities and varied backgrounds.
Some are profound, inspiring, and uplifting. Others are silly, a little profane, and simply odd. You'll find yourself nodding, pausing to have a moment or two for yourself, or laughing at the human condition.
All of them are special in some way. The stories range from the relatable to the bizarre. The site, as it describes itself, 'deals with deep human instincts, captured visually, and broadcast to the world via the internet'. It seems a bit overwhelming, yes, but have a quick browse – some of them are just plain ridiculous.
If something someone once told you is niggling in the back of your mind, you might find it cathartic to submit your own too...
Best posts
You have to make your own luck
While this was said to a man leaving an institutional working world after ten years, leaving London for Geneva for the love of his life, it resonates universally. It encourages you to think and act for yourself. Don't rely on others to make your way in life – you have to make it yourself.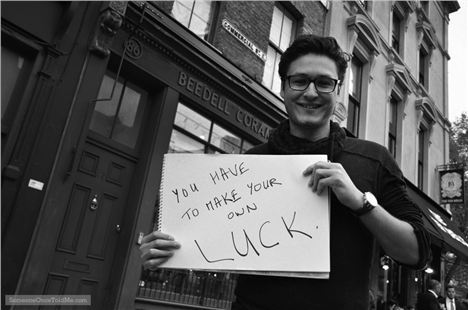 This was told to someone while she was drying her hair upside down as a teenager. Being likened to a lion, of being fierce and powerful, was a positive impact during her angst-ridden and shy years. It's a good statement to think of during any times of instability.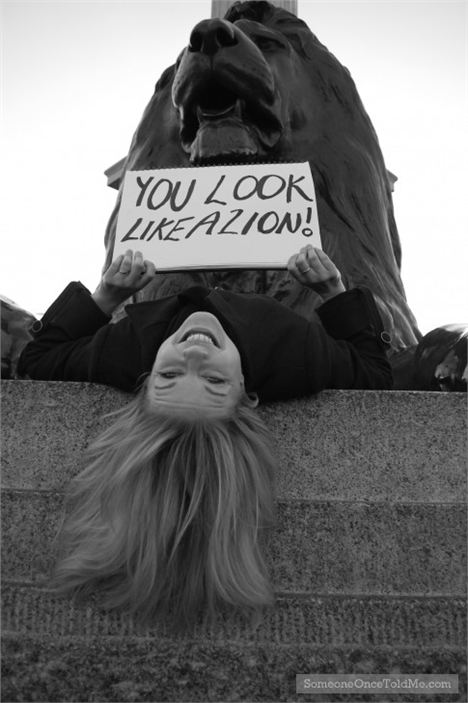 You can wash your hands but you can't wash your bottom
 So this is probably one of those not-so-universal messages that resonate. Said to Emily by her grandma, who was "a really big personality" in London and was "really careful about hygiene". She used to make Emily take individual squares of toilet roll into public loos and place them all around the seat so it was completely covered – after all, you can wash your hands, but you can't wash your bottom in a public toilet.