REMEMBER last year's Black Friday pandemonium here in Manchester? Madness. One woman was left injured as discounted TVs fell from the shelves, Stretford Tesco turfed customers out for stampeding while Greater Manchester Police were called to seven supermarkets across the city.
Britain is estimated to spend 1.2 billion pounds over the weekend
Now Manchester and the rest of the UK braces itself for another Black Friday sales bonanza on Friday 27 November as the national one-day sales rush hits most high-street fashion and electrical retailers.
Britain is estimated to spend around 1.2 billion pounds over the coming weekend, with stores such as Currys, Tesco, Asda and Marks and Spencers predicted to be the most popular with bargain hunters.
Originating in America, Black Friday ironically follows the day after Thanksgiving - a day for being thankful for what you already have.
Still, the countdown begins. The bigger stores will release their sales online by midnight with doors opening from 8am.
Below you'll find our pick of the best fashion deals across the web and in-store.
WARNING: the lure of heavily discounted goods has been known to turn shoppers into covetous, elbow-wielding, panic-buying zombies.
WHERE ARE THE BEST FASHION DEALS?
DEBENHAMS - 40% OFF DESIGNER CLOTHING
Old faithful Debenhams is currently offering 30% across all its departments, including a big 40% off its designer ranges. In anticipation for Black Friday they've already price slashed their goods with more deals expected to be released at midnight.
TOPSHOP – UP TO 50% ACROSS DEPARTMENTS
Expect an army of trendy-wendys diving into this sale head first. The popular high street store has cut prices by up to 50% in previous years so predict similar sales this year. To find out more details about the sales, they are signing everyone up to a newsletter.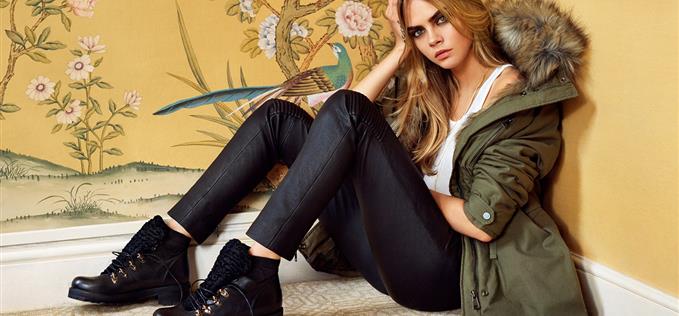 Topshop
VERY – 20% OFF KIDS CLOTHING & UP TO 30% OFF PARTY DRESSES
Very.co.uk are hosting a 'Black Friday Week' and have already started churning out big deals. There's great discounts across kids clothing, from socks to cute Christmas day outfits. Also, it's best to play close attention to their dress range as Very stock great party outfits from a number of high street brands including Lavish Alice and Miss Selfridge.
HOUSE OF FRASER – OFFERS STARTING AT 40% MORE REVEALED ON BLACK FRIDAY / 20% OFF SHOES
House of Fraser are keeping pretty schtum about their upcoming deals, however to tease shoppers they are offering 40% off across departments and 20% off shoes before releasing their biggest bargains. Black Friday windows will launch on Wednesday 25 November in stores across the UK and Ireland and will feature instructions for customers to download the House of Fraser app to access the 'shoppable windows' journey.
HARVEY NICHOLS - 25% OFF SELECTED BRANDS
25% can go a long way at Harvey Nichols. The designer department store will have a generous sale on offer across its fashion and accessory lines. Black Friday will likely be the best time to make that lifetime investment in a designer purse or bag.
ASOS – 70% OFF WOMENSWEAR AND MENSWEAR OUTLET BRANDS
Fingers on the refresh button, ASOS Black Friday and Cyber Monday deals are expected to be extremely popular. ASOS have slashed 70% off all of their trendy wares including shoes and outerwear. We've spied some fantastic deals on winter coats already.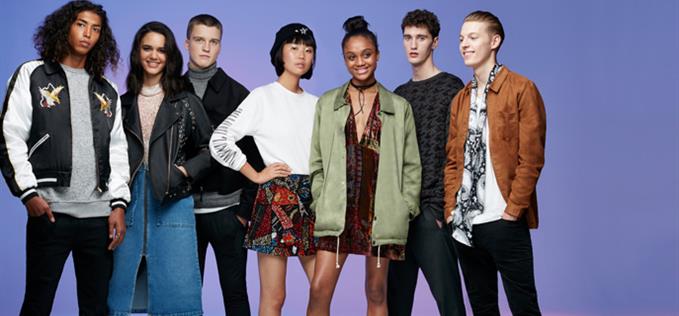 Asos.com
ATTERLEY - 25% OFF SELECTED LINES
With a handy 25% off it's time to go for one of Atterley's chic investment pieces. How about some stylish leather trousers or their tan Bayswater suede jacket - perfect for the winter months.
JD SPORTS – SELECTED OFFERS ONLINE ONLY
While JD Sports have kept quiet about their Black Friday deals, it's safe to say there'll be great bargains across big named sports brands such as Converse, Adidas and Nike. Instead of battling the queues in store, take a chance online with many items only available via the website.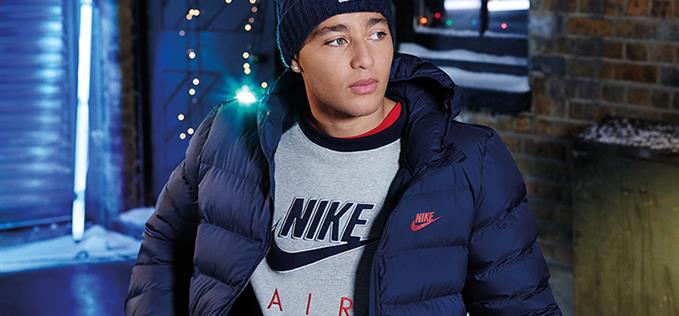 JD Sports
NEW LOOK - DEALS REVEALED FRIDAY
Eager-beavers New Look have already begun counting down to Friday 27 November and have released some of their discounts days early. The high street store is best for great casual items, so fill your basket with affordable knitwear to last all winter.
FOREVER 21 – DEALS FROM £4
Forever 21 is already cheap and cheerful, so this Black Friday you'll probably be able to pick-up an entire outfit with the change in your back pocket. The young trend store has already released its deals in the US and chances are the UK stores are to follow with big price slashes across the board.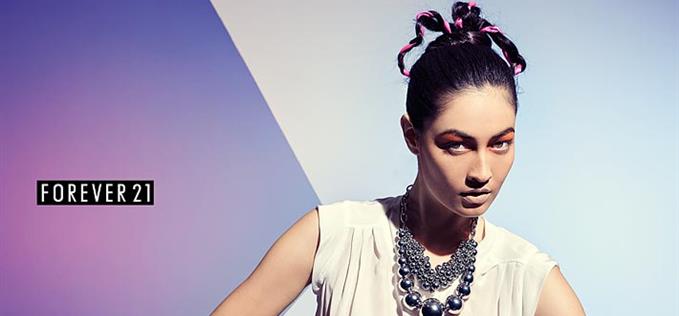 Forever 21
USC - 70% ACROSS DESIGNER BRANDS
The outlet store is offering an impressive 70% off brand outlet labels such as Calvin Klein, G-Star and DKNY, and they'll also be giving shoppers a free £20 voucher for every £100 spent online and in store.
F&F TESCO - BIG DISCOUNTS ACROSS DEPARTMENTS
Whilst your partner goes fist first into a battle over discounted TVs, take a look at Tesco's fashion department for some very cute clobber including Christmas jumpers. Tesco is always rammed with panic buyers on Black Friday, so for a safer shopping experience take a look online.
URBAN OUTFITTERS - UP TO 50% OFF SELECTED ITEMS
If your ideal wardrobe consists of vintage inspired flannel shirts and corduroy dresses you'll be basking in this sale. Urban Outfitters are also offering a nifty 30% off coats and jacket up until the big day.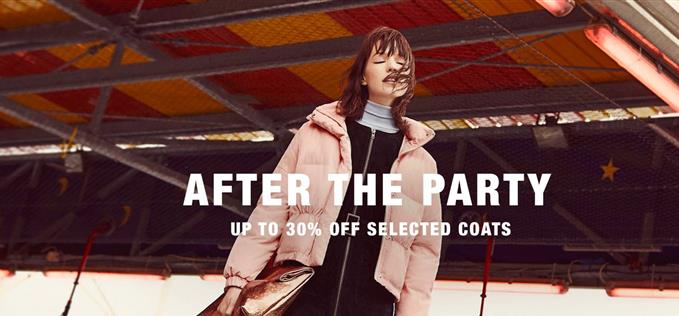 Urban Outfitters
RIVER ISLAND - 40% OFF SHOES
To tease eager sale-shoppers, River Island have already discounted its shoe range by up to 40% so you can get the most popular styles bagged right away. More deals will be announced on Black Friday.
MATALAN - 50% OFF
Grab a basket and go wild. The discount high street fashion store has halved prices for all the family. This year Matalan will continue the sale beyond Black Friday until Sunday 29 November.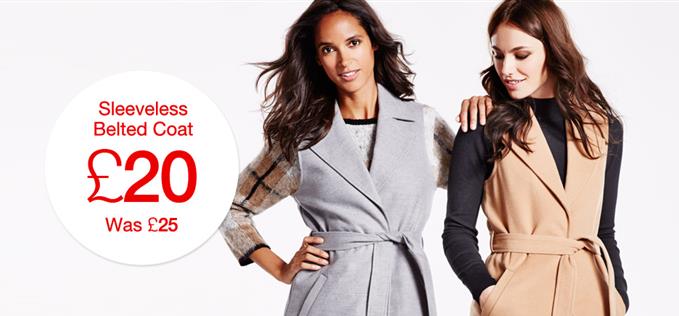 Matalan