NOONE ever seems prepared for Father's Day.
...remember Father's Day falls on Sunday 19 June.
When the date looms it's not unusal to find panicked shoppers trying to find their doting dad something that could pass as a good gift.
It's very easy to create excuses, whether you simply don't have the cash or you believe Dad never likes anything you buy. For me, this often results in picking up my Dad's 'favourite' lager whilst thinking 'that'll do'. However, there's still time to find a well thought out gift for this year's Father's Day - remember it's on Sunday 19 June.
Body Confidential have searched through the streets of Manchester to find the best gifts that will give Dad's a nice change from Lynx giftsets or a box of Quality Streets, and to make your life a lot easier.
DOHERTY, EVANS & STOTT TAILORING
TOP GIFT: handmade ties
There's a variety of gifts to stumble upon at this elegant tailoring company, which provides gents with made to measure suits. The handmade ties from Germany (from £79) are definitely something special, with only four of each tie made. The range of colours and patterns offer something for every well-dressed man. Doherty, Evans & Stott also recommended their selection of Italian leather wallets, and for that extra touch they also have a variety of coin purses from Florence.
Doherty, Evans & Stott 64 Bridge St, Manchester M3 3BN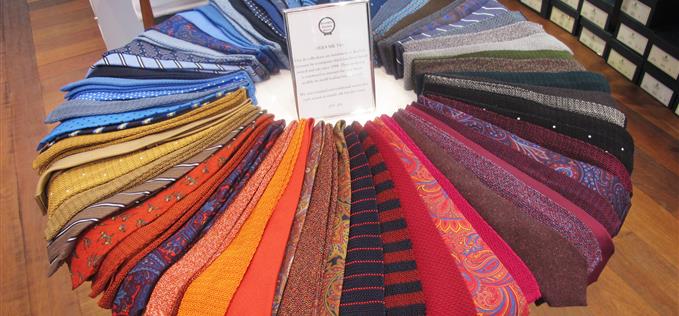 Doherty Evans & Stott


ASTONS OF MANCHESTER
TOP GIFT: shaving kits and cigars
This tobacco store has been a resident of the Royal Exchange since 1978 and have a lot to show for it. The store offer a variety of cigars including a full range of Cuban cigars, as well as a fantastic selection of whisky which have been 'classed as the best'. If your dad is a non-smoker and shies away from the drink, fear not, their selection also comes with top shaving kits and fragrances.
Royal Exchange Arcade, 12 Exchange St, Manchester M2 7EA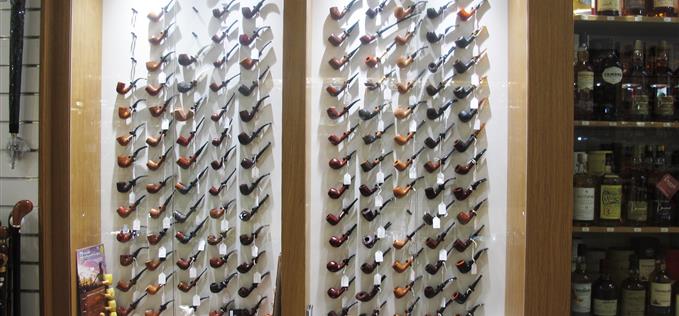 Astons



THE WHISKY SHOP
TOP GIFT: Boozy box sets
The holy grail of whisky shops offers a vast selection of the best whiskys that will certainly give your Dad a nice surprise. Douglas whisky was highly recommended, which is a collection of limited single cask bottling, and exclusive to The Whisky Shop. They also sell a range of boxsets, including their 'Tour of Scotland' collection which includes four miniature bottles of whisky from the four major regions of Scotland (£35). They also sell an excellent collection of whisky glasses to go with your bottle of choice, if you really feel like splashing out.
The Whisky Shop, 3 Exchange St, Manchester M2 7EA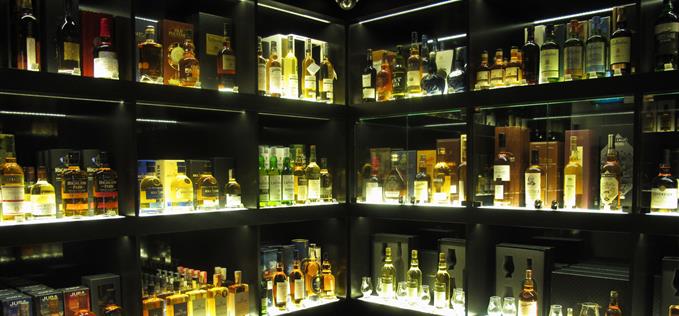 Whisky Shop
BARBER BARBER
TOP GIFT: New 'do.
Owner of Barber Barber, 'the UK's finest gentleman's saloon', Johnny 'the BaBa' infamously once said, 'I don't think the barber shop is any place for women'. Crikey. While it's definitely not the most politically correct statement, some dads may (secretly) appreciate the sentiment. Treat yours to the Barber Barber experience for £45; shampoo cut and finish with hot towel neck shave plus traditional cut throat shave with oils, hot towels and steam preparation.
Barber Barber, Barton Arcade 3 Deansgate, Manchester M3 2BH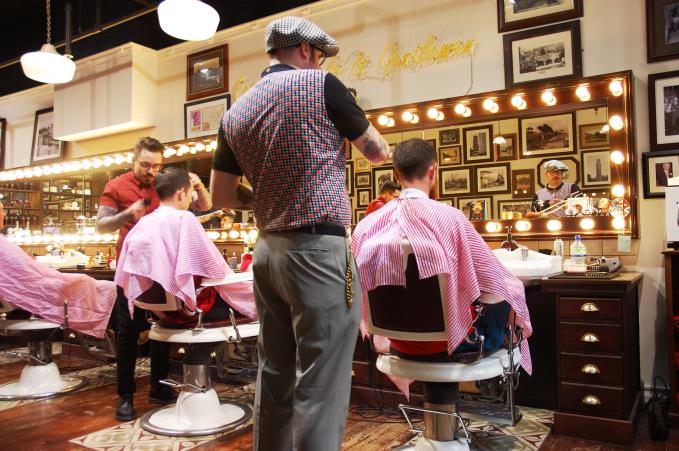 LISSOM AND MUSTER
TOP GIFT: modernist pottery
Lissom and Muster offer a variety of elegant items such as handmade Drake tie's which they insist are 'generally considered the best in the world'. They also provide a collection of menswear from Sunspel which is considered to be 'something James Bond always wears', which will definitely appeal to many Dad's inner spies. If you don't want to take your present in the direction of clothes, they also offer Leach pottery gifts, which Lissom and Muster described as 'the father of British modernist pottery', taking the run-of-the-mill Father's Day mugs to a whole new level. This shop is in the midst of moving their Manchester retail location but their supply of Father's Day treats are still available online.
Lissom and Muster - online
Leach Pottery at Lissom and Muster
BEERMOTH
TOP GIFT: Bottle beer, obviously.
Beermoth believe there's a right beer for everyone. You'll probably find more than a couple in here for a beer enthusiast Dad. In the shop, hundreds of beers are organised into four sections according to their origin; UK, Belgian, US, German and 'everything else' which includes Dutch, Danish, New Zealand and Italian beers. Also, head down to Café Beermoth on Spring Gardens to make a day of it.
Beermoth, 70 Tib Street, Manchester, M4 1LG