THERE are now sixteen indie coffee shops in the Northern Quarter - but don't hold us to that figure, NQ coffeehouses are multiplying like head lice in a Wacky Warehouse. Numbers could triple before the year is through.
Federal is a coffeeshop with a liquor licence. That's enough reason to visit on its own.
No other district has embraced the new wave of bean roasters and brew makers with such enthusiasm, and with an industry now worth in excess of £1bn in the UK annually, independent Manchester coffeehouses such as Grindsmith, Pot Kettle Black and Caffeine & Co, are challenging the coffee chain monopoly and taking a much bigger bite of the bean. They also taste a great deal better.
So far this year we've welcomed a pay-per-minute cafe, the biggest coffeehouse in the city and even one with a late booze licence.
Here's the best of the new breed:
ZIFERBLAT PAY-PER-MINUTE CAFÉ
23 Edge St, Manchester, M4
At Ziferblat time is money. Literally. A concept derived out of Moscow, Ziberblat is a coffee shop that charges its customers for time spent and not how much they consume; the coffee, the cakes, the super fast wifi is all free. Time, though, is 5p per minute. For the cost of one grande Starbucks latte (£3.20), you could spend an hour in Ziferblat and drink enough coffee to send you into cardiac arrest - that's not wise, mind. Based within a top-floor space on Edge Street, Ziferblat is also good to look at and home to some of the weirdest meeting rooms in Manchester. Go inside, help yourself and mull for awhile - just keep an eye on the clock.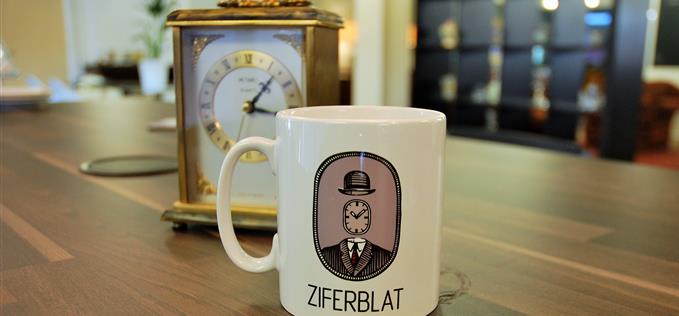 Ziferblat
Sevendale House, Lever Street, Manchester M1 1JB
Foundation Coffee currently owns the title of Manchester City Centre's largest coffee shop and can accommodate around 130 different coffee lovers at one time. Based within the recently redeveloped Sevendale House, Foundation is both grand in size and offers a sizeable coffee and lunch offering. Food comes via Levenshulme's popular Trove café, while beans are sourced from Origin coffee. Owner Adam Chapman, a former policeman and gym-owner, encourages customers to try the bulletproof coffee (butter, coconut oil in an Americano), inspired by his days of wearing a bulletproof vest (ah - we get it). With a welcome strength and smoothness, you'll be pleasantly surprised.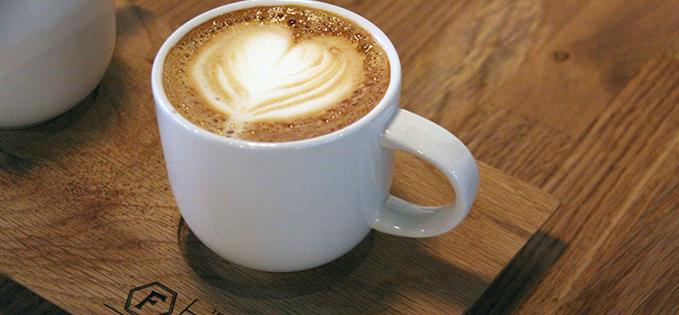 20 Hilton St, Manchester M1 1FR
'Ezra & Gil' loosely translates to 'happiness' and there's happy coffee highs all round in this new Northern Quarter coffee hub. It's a cool fit-out, in a New York City urban loft style (aren't they all?), and Ezra & Gil are serious on banking in on what they describe as the 'urban coffee and café culture'. Three weeks open on Hilton Street, they're succeeding in staking a claim on the NQ coffee regulars. Ezra's reasonally priced, full-bodied coffee can best the NQ coffeehouse originals (cappuccino £2.50). They also offer all day pancakes, both savoury and sweet. For a substantial lunchtime fix, order mushroom and chilli on ciabiatta bread (£4.75).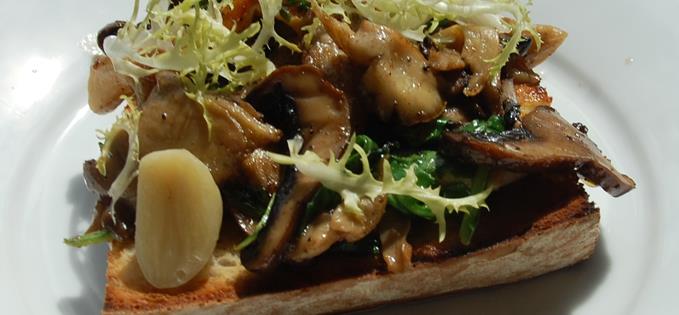 9 Nicholas Croft, Manchester M4 1EY
Federal is a coffeeshop with a liquor licence. That's reason enough to pay a visit. Though it's the coffee and extensive breakfast menu that stuns the punters here. Try the 'halloumi & shrooms' - pan fried halloumi with garlic and thyme roast mushrooms on sourdough toast with two perfectly poached eggs (£7.50). Wash it down with one of Federal's well-executed, full-bodied coffees. Dive into its wide cake selection too.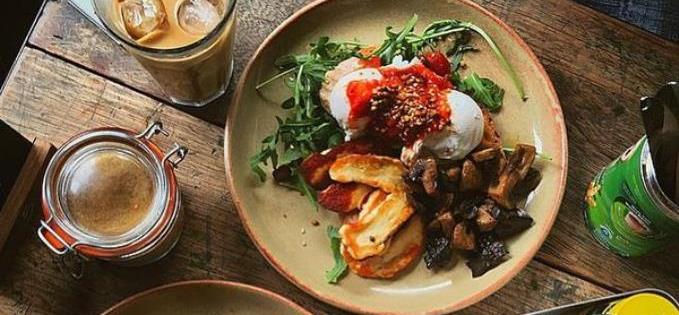 Federal's 'Halloumi & Shrooms' - £7.50
8A Gateway House, Station Approach, Piccadilly, M1 2GH
Set away from the majority of 'hip' indies, specialist coffee makers Idle Hands do well to enliven the coffee options on Piccadilly Approach with its carefully cultivated espresso (60% Brazil natural 40% El Salvador washed) and worldly brew bar. "We're only here temporarily, the landlord is running a scheme in which small businesses are able to rent the space," says Idle Hands barista. Shame, this is excellent coffee. Idle Hands will run for another six months before another business takes the small unit near the train station.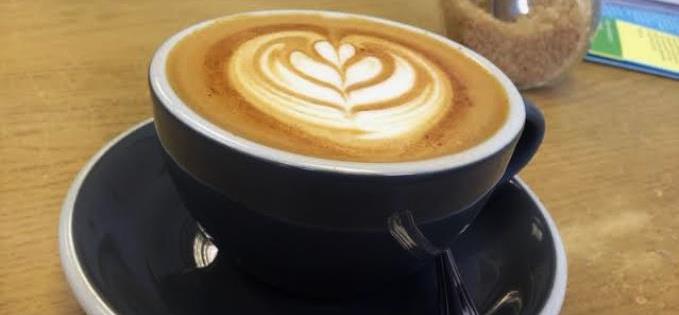 Idle Hands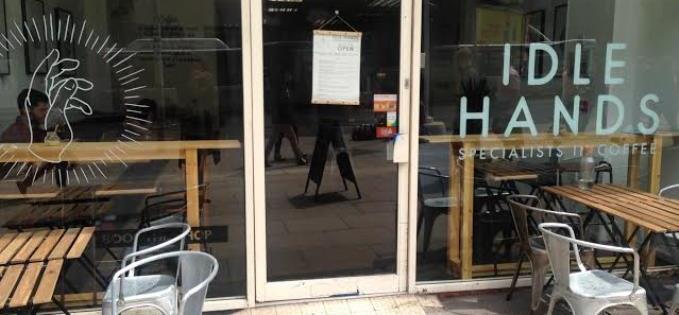 142 Chapel St, Salford M3 6AF
Lupo sits in a curious half moon-shaped building next to a faded chapel and over the road from a dark viaduct. Run by the delightful Italian owner Nico, inside you find stunning espresso fashioned from a Haitian Arabica bean by Italian roasters and one of the 'richest, creamiest, coffee-est, cocoa-est, over the top, yet natural and refreshing tiramisu' - so says our Editor in his review here.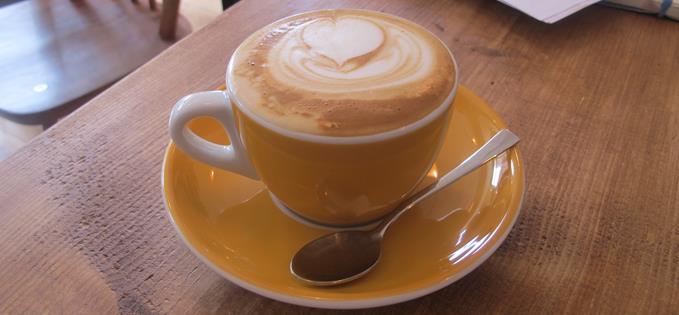 Lupo