I may wear a bit of makeup most days, but I'd certainly never describe myself as 'made up'.
While contouring is something I'll try again, blending away my freckles is not. 
So the sight of my own face looking as smooth as a freshly laid ostrich egg, and just as likeable to crack, got me thinking...
Some women do this every single day.
Kim Kardashian for one.
Known largely for having made a career out of her (ahem) appearances, she once said in an interview that her father hired a professional makeup artist to teach all his daughters how to apply makeup when they were growing up, so they could always look good in public.
She's reportedly been hooked on makeup ever since and fans of hers now blog and tweet about her looks so much that Kim has lifted the lid on her vanity case and shared the magic behind her seemingly unattainable glossiness.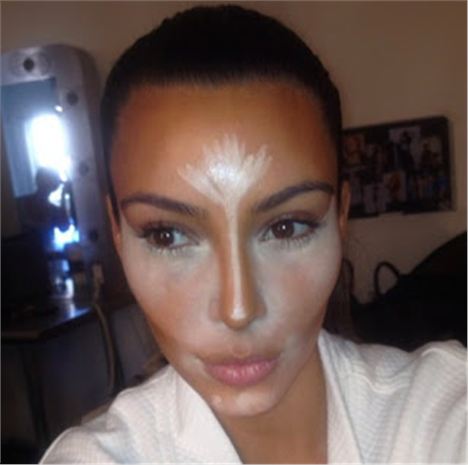 Kim Kardashian reveals her makeup, before it's blended in
Of course a good magician never reveals his secrets, but the illusion of beauty is now being proudly shouted from the virtual rooftops of the world wide web. It doesn't matter if you're after tips on how to apply liquid eyeliner or how to turn yourself Avatar blue, there are around 1,850,000 makeup tutorials on Youtube alone.
So–called 'lipstick feminism' would argue it's about celebrating our choices in the modern age and eliminating social stigma toward wearing makeup in the 21st century. I'd say a woman who is just as happy to show her natural appearance as she is her fantasy face, is just as comfortable in either skin.
Youtube Vlogger, Tamang Phan for example describes herself as the 'human chameleon' with regular video tutorials of her transforming her naturally Asian features into all manner of western celebrities, from Adele, to Beyonce and even Harry Styles. Her page is like a new age art gallery, where her face is the canvas.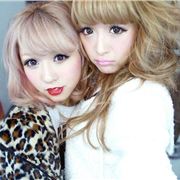 'Gyaru' Wearing Circle LensesKorea and Japan also have huge beauty subcultures, namely Ulzzang a popular South Korean term literally meaning 'best face' and Gyaru a Japanese transliteration of the English word 'gal'.


Staple elements of both styles include lots of dramatic makeup and contouring, special circle contact lenses to create wide eyes, false eyelashes and hair pieces. The results are startling and although fun as a one-off makeover, anyone choosing this type of cosmetic ethnic cleansing as a lifestyle choice needs to look deeply into their own sad circle lenses, to the heart of the matter.
It was actually the image below of a half made up face which left me so taken aback that I just had to try a half face transformation for myself.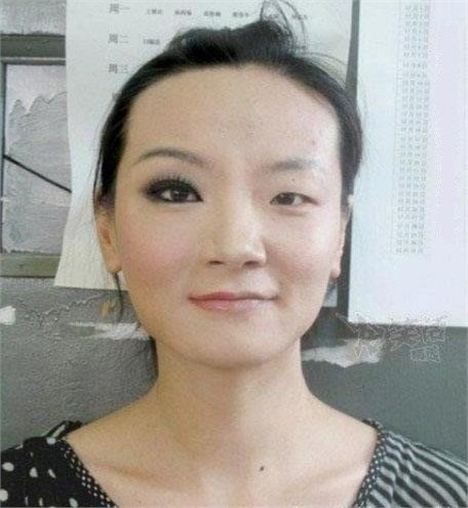 This is the image that made me want to try out a dramatic, half-face transformation
MAC with their vast collection of makeup for every skin type and skin tone immediately came to mind. Rising to the challenge of transforming my face, almost beyond recognition, Olivia - a MAC artist at Selfridges Exchange Square, Manchester - set about using techniques such as contouring, highlighting and enhancing. You can see the full list of products used in the box at the bottom of this article.
Speaking to MAC Senior Artist, Cher Webb about this new beauty buzz word 'contouring', she said: "We are seeing a lot more emphasis on how to create carved faces with strong bone structure. You can achieve dramatic results with sculpting makeup, defining the shape of your face and enhancing your features. Every element can be enlarged or decreased in size, look more or less prominent with products that are subtle and applied in the correct places."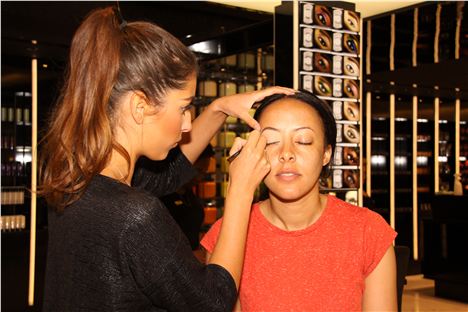 Olivia at MAC gets to work on just half of Lynda's face
My husband's reaction to my half face was simply "that scares me" while other men were equally shocked it is even possible to create such a false appearance. Many saw it as deceit, but surely no more so than a Wonderbra, Spanx or people who Photoshop their own Facebook profile pictures? Makeup is just one piece to this puzzle of supposed perfection.
Female colleagues and friends on the other hand, found it intriguing.
Some showed concern for what should have been an enhancement but had robbed me of my defining features, leaving me with half a face more glamourous yet equally more plain. Others were keen to know how the look was achieved adding they can't believe there's no Photoshop wizardry involved. There really isn't by the way.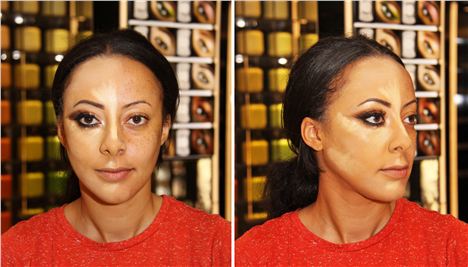 Contouring before blending, just like Kim Kardashian
I was also compared to Anthony Burgess' A Clockwork Orange book cover, minus the bowler hat and Two-Face from Batman. There's always one.
But they do make a good point. It's the fact only half of my face is made up that makes it all a little too unnerving. We're only ever used to seeing the completed look, so the unveiling of the process exposes just how far you can go with makeup.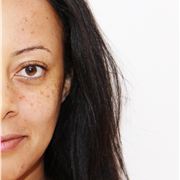 Natural halfLook at the made up half on its own however and, dare I say, if you didn't know my natural face you might not stop and stare at all. It is in fact, a picture you'll see multiple times on any given Saturday night round town. Now that's a scary thought.
This experiment has certainly been an eye opener that's made me both appreciate and detest makeup more, depending on how it's used. There's no denying though, I love what I've learned about contouring throughout this process.
As Cher said: "The modern sculpted face is more creamy and three dimensional. Contouring is one of the most frequently left-out steps in makeup applications as it is a less obvious part of a makeup regime."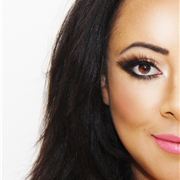 Makeup halfWhile contouring is something I'll try again, blending away my freckles is not.
It's our differences as human beings that make us interesting and even top makeup artists such as Cher favour subtle enhancements over complete transformations when it comes to everyday makeup.
She added: "I definitely think making the most of your natural features is key to achieving a wholesome look. Enhance your favourite elements so you still look like you."
Seeing the two dramatically different sides of my face felt like an epiphany. It's not only given me greater appreciation for my natural self, but also for the happy medium I tend to define as 'me' on most days.
When snakes shed their skin, they metamorphose into a new being and as I wiped the makeup off my skin, I too was shedding any physical illusions and subconscious beliefs I may have had about what defines a 'perfect' face.
It's also highlighted something we all know but too often gets glossed over in magazines. A point Cindy Crawford once addressed head-on when she said: "Even I don't wake up looking like Cindy Crawford."
Trowelling makeup on to hide what you can't face takes the joy out of decorating the face. So for those who do like to wear it, here's my advice: Treat it like fine art. Invest in some decent brushes, learn the strokes, explore the one-of-a-kind canvas mother nature gave you, by choice not requirement.
Makeup can certainly add definition, but shouldn't define you.
Follow Lynda on Twitter @lyndamoyo
Special thanks to Olivia at MAC, Selfridges Exchange Square, Manchester.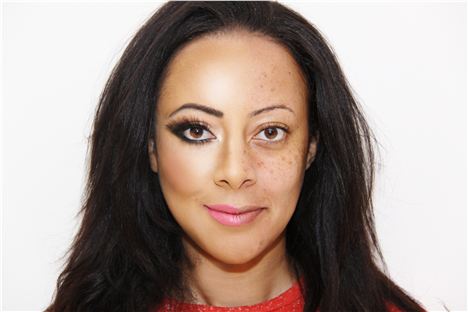 No Photoshop trickery here. This is all makeup on one half, nothing on the other.
Lynda's MAC Makeup:
Skin
Studio Fix moisturiser - £22.50
Prep & Prime Skin Base Visage - £20.50
Face
Studio Fix foundation (NC42) - £21.50
Studio Finish concealer (NC42) - £15
Cheeks
Contour - Studio Fix Powder (NC50) - £21.50
Highlight - Prep & Prime Light Boost - £18
Eyes
Brow highlight - 'Vanilla' - £17
Eyeshadow - Woodwinked - £12.50
Paint Pot - Chilled On Ice - £15
Crease - Brown Down and Carbon - £12.50
Liquid Eyeliner - Boot Black - £15
Lips
Lip Pencil - In Anticipation - £14.50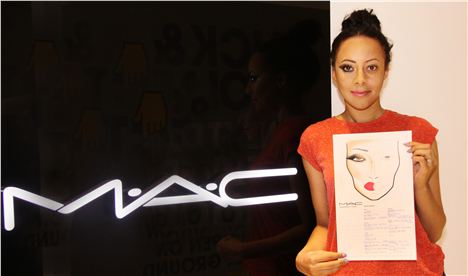 Lynda with her MAC face chart
Contouring tips from MAC Senior Artist, Cher Webb:
"You can use a concealer in lighter shades to highlight naturally as well as a darker foundation to contour. If you want your highlights to stand out go for a highlighter that boosts radiance like MAC Cream Colour Base in Pearl or Shell. This gorgeous creamy texture melts into the skin beautifully, leaving a pearlescent glow. Apply to the higher planes of the face with fingers or a MAC #195 brush."
"Contour shades tend to be matte textured and highlights creamy and illuminating. The two textures marry well together and are the perfect combo."
"Use MAC Prep and Prime highlighter to sculpt the higher planes of the face, such as; under the eyebrow, down the nose panel, cupids bow, and cheekbones. This technique instantly lifts and can slim down areas of the face."
"Contour the cheek area and temples with MAC Pro Sculpt Sculpting powder. It is a cooler skin tone shade that mimics real skin shades, bronzer shades look more obvious and more like a tan rather than a definition."
"Add a touch of MAC Strobe Cream to your foundation; this will instantly lift the skin giving it a healthy radiant glow. We use this technique on many shows at fashion week."