BEAUTY often changes its face. Over time, what's considered beautiful and/or trend worthy is continually reinvented. Sometimes we scale back (thin, tadpole skinny eyebrows), sometimes we push for more (huge, bushy, unruly eyebrows). Yet, while fashions often dictate it, there can never be one-face-fits-all.
Your 2017 skincare regime could have you investing in an expensive new kit – and we're not just talking about an electric toothbrush here.
With that said, in 2016 we witnessed a beauty contradiction: while multitudes of young women adopted new, painstakingly intricate makeup routines of an expert level, Alicia Keys sparked a no makeup movement when she stopped wearing anything on her face at award shows and red carpets. In a world of heavy contouring, strobing and Kardashian-ing, she was looked upon like a mythical unicorn.
Makeup or makeup-free, both faces were met with both praise and derision. No one is free from criticism.
In the New Year, it's predicted we'll continually push boundaries in beauty with new ground-breaking trends which will challenge the way we consume makeup and see ourselves.
So, with the guidance of trend website JWintelligence and author Lucy Greene, we have predicted these eight beauty trends for 2017:
MAKEUP FOR MEN
"Legions of makeup-wearing men on YouTube, Instagram and other platforms are adding a new twist to the long-standing debate about beauty and feminism," says Greene. "Rather than framing their work as a way to conceal perceived flaws, these men are using their faces as a canvas for creative expression, and reminding consumers of the transformative power of beauty products in a fresh way."
The men Greene refers to include male MUAs who are breaking the strong social taboo of men wearing makeup, and getting a lot of attention for it. This includes American cosmetic brand CoverGirl's decision in October 2016 to feature a 'Cover Boy' in its advertisements for the first time, with teenage Instagram star James Charles. And let's face it, the world of Youtube makeup tutorials would be a dull place without the androgynous makeup phenomenon, Jeffree Starr.
A more accepted place for gender neutral makeup could mean a huge shift in our perceptions of men and masculinity. With gender roles emerging as one of the biggest and most passionate societal discussions of 2016, the demand for gender-neutral beauty comes as no real surprise.
Greene believes repositioning makeup as a creative tool rather than a 'feminine' product could boost sales across the board: "The change is leading to a shift in beauty branding and packaging as it becomes less overtly feminine."
She adds: "While the market for men's makeup is likely to remain small, the widespread appeal of male makeup-wearing personalities on social media suggests that all consumers, including women, are hungry for an approach to beauty that focuses on creative enhancement. Repositioning makeup as a creative tool rather than a 'feminine' product could boost sales across the board."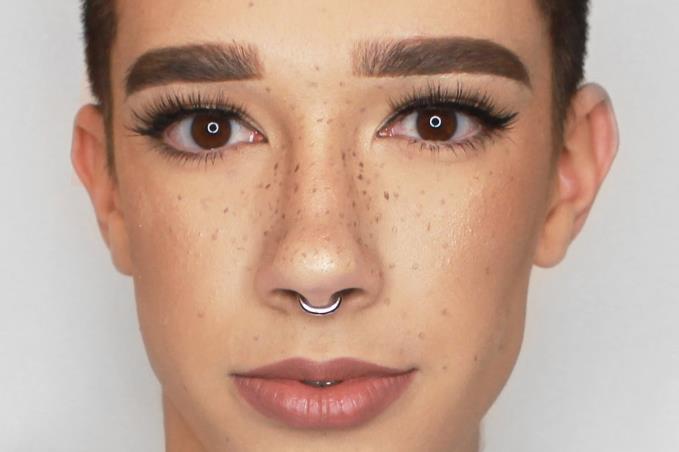 James Charles, Cover Girl's first male model
CHROME NAILS
There are well over 50 million images of manicures on Instagram, and we're a nation mighty proud of our manicures. Of late, we've been mad on super-long, pointy, near-fatal acrylics and have become incredibly creative with fun intricate nail art masterpieces (seriously, how do some of you guys do it?).
In 2017 the nail industry is to have a new lease of life. "Cult nail artists on Instagram have given way to innovative retail concepts," says Greene. "Sharmadean Reid, founder of WAH nails, is largely responsible for kicking off the nail art craze. She opened WAH's permanent flagship salon in London's Soho district in November 2016."
So what's new in nail art for 2017? The future of nail art is futuristic chrome fingertips. Shiny enough to check your reflection in, mirror nails are big news currently. Using a combination of mirrored nail polish and chrome dusting powder, nails will be even bolder and much shinier.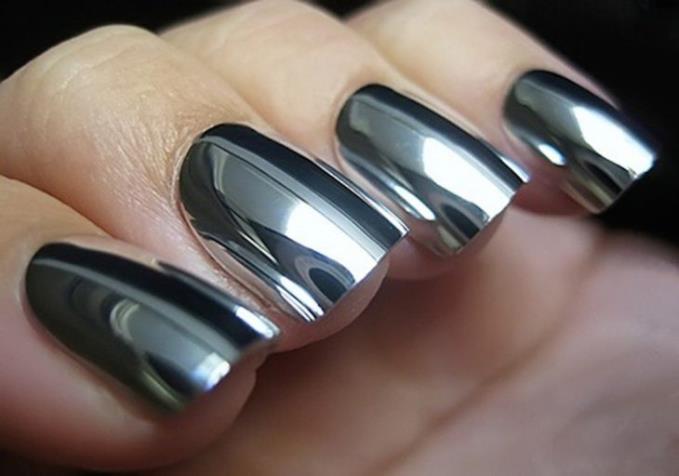 Chrome Nails
BEAUTY TECHNOLOGY
Your 2017 skincare regime could have you investing in an expensive new kit (and we're not just talking about an electric toothbrush here). The future of beauty envisages motorised skin cleansing brushes, UV laser hair removal kits and 'lipo' massage machines, all of which turn your bathroom into a high-tech skin spa.
"Although technology has revolutionised many industries, the beauty business has been relatively immune to its effects. But that's about to change, thanks to a wave of innovative connected products that promise to deliver unparalleled personalisation, among other benefits," says Greene.
She adds: "Is it possible that makeup brands will even begin launching Silicon Valley-style technology hubs? In fact, one already has. In January 2015, L'Oréal's Technology Incubator unveiled the ultra-thin patch My UV Patch which adheres to the skin and analyses the amount of UV exposure a user receives, connecting to an app that tracks a user's exposure over time and recommends treatment."
It sounds a lot like an I-Robot sequel to us, but it'll be interesting to see how our faces could benefit from major technological advancement. Local skincare companies such as Current Body have a great collection of beauty-tech to experiment with, such as the ever-popular Clarisonic skin care brush.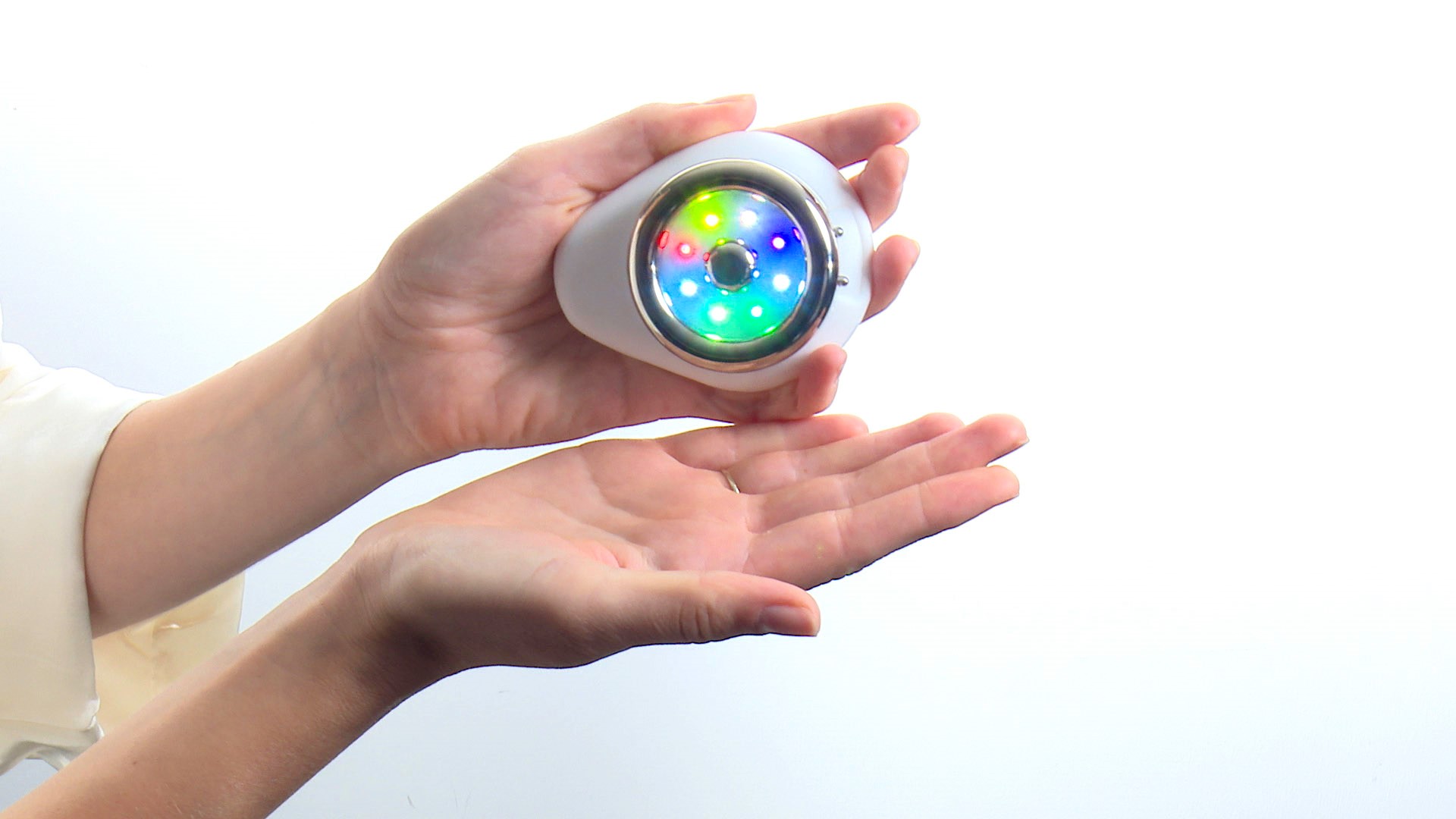 Beauty technology (credit: I Feel Beauty)
THE NEW NUDE
There's certainly not one shade of 'nude'. After rising calls from women from a wide range of ethnicities, fashion and beauty brands are beginning to diversify their nude-toned offerings.
Brands leading the curve include Christian Louboutin who launched a range of nude heels to include pale and dark skin tones earlier this year. Neutrogena added Honey, Caramel, Chestnut and Cocoa to its shades in April, in partnership with spokeswoman Kerry Washington. In the UK, L'Oréal's recent #YoursTruly True Match Foundation campaign, featuring the likes of Cheryl Cole, addressed the long and frustrating issue of a lack of well-matched foundations for a range of skin tones.
There's been much progress as more brands join the diversity wagon, and signs say it will continue in 2017:
"Although many brands are now beginning to incorporate ethnic shades as part of their 'nude' lines, it's not enough to pay lip service. Instead, look to the brands that are getting it right. L'Oréal's Women of Color Lab employs chemists to create shades that blend with darker skin, while Bobbi Brown, already popular among women of colour, this year added five new, deeper shades to its 24-strong Skin Foundation Stick line," says Greene.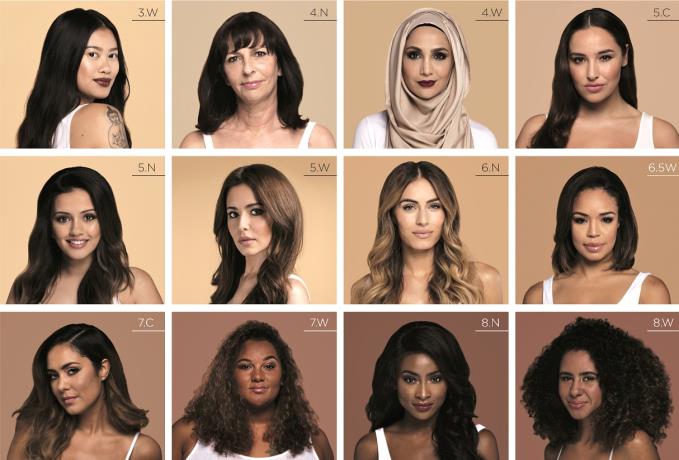 L'Oréal True Match Foundation campaign
ALL NATURAL BEAUTY INGREDIENTS
2017 is the year we'll all play kitchen-beautician with ingredients sourced from our own pantries. With more consumers becoming wary of sulphates, parabens and other nasties found in popular skincare products, the alternative is making our own all-natural products and looking for more natural and organic brands.
After the growing popularity of coconut oil, tumeric is another natural ingredient to look out for. The traditional Indian spice is known for its anti-inflammatory properties by the holistic nutrition community. Now beauty mavens are recommending it in face masks and creams, to combat acne and skin flare-ups (a yellow turmeric mask also makes for a strong selfie, which has helped the trend go viral). Beauty bloggers such as Huda Beauty have great tutorials on DIY skincare recipes.
Huda Beauty covered in a tumeric face mask
BEWARE THE TECH-NECK
This summer, Vogue highlighted 'the new wrinkle' - wrinkles found on women's faces and necks, otherwise known as the décolletage. Skin specialist Dr Philippa Lowe from the Cranley Clinic claims the skin around the neck and chest is thin, and therefore prone to damage from UV rays. Our mobile phones are not helping this area either, as our incessant mobile phones use means we are putting ourselves at risks to 'tech-neck' - wrinkles caused from looking down at our devices too often.
Beauty brands are releasing products to target this region, including Estée Lauder's New Dimension Tighten + Tone Neck/Chest Treatment. Celebrities such as Cindy Crawford, Gwyneth Paltrow and Victoria Beckham have been vocal about paying special attention to the décolletage, and some women are using micro-needling to smooth this area of the body. Let's get moisturising...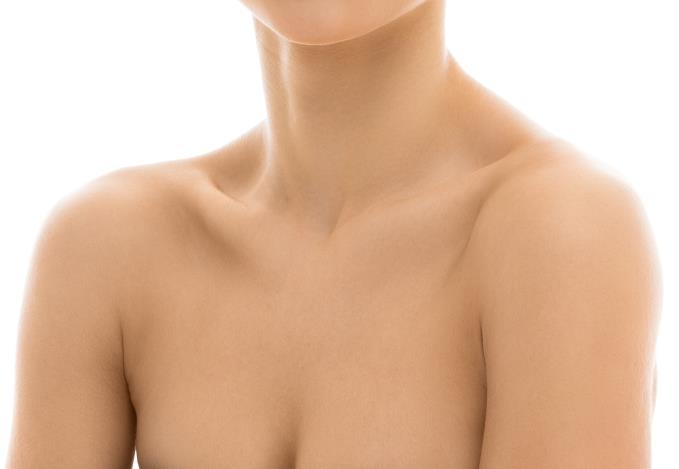 Protect your décolletage
GOODBYE RELAXERS, HELLO AFRO HAIR
Kinky curly afros have made their long-overdue comeback over these past few years. The widespread natural hair movement has revolutionised the black hair market, with many young consumers of colour turning their back on chemical-ridden hair relaxers, opting instead to embrace and celebrate their natural hair.
At the forefront of the trend, celebrities like Lupita Nyong'o are keeping it natural, showcasing a range of styles on the red carpet and in music videos. Consumers are lining up behind them. According to Mintel research, sales of styling products now make up 35% of the black haircare market, while relaxers are on track to fall from the second-largest segment to the smallest by 2020.
The movement is encouraging a wave of new products, with larger department stores such as Boots and Superdrug now stocking more tailored haircare ranges for afro hair types. Signs show that the natural hair movement is here to stay beyond 2017.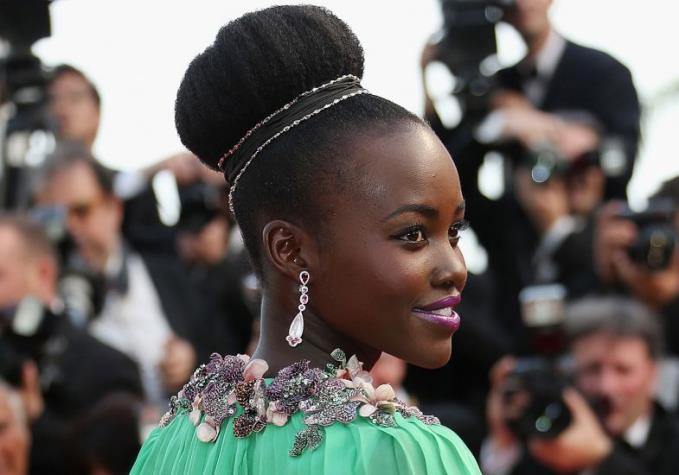 Actress Lupita Nyong'o
ON-DEMAND SPA
Stiff neck at work? Fancy a mid-afternoon facial but don't want to leave your gaff? Well, there's now an app for that. In the New Year it's predicted we'll have the spa come to us with handy on-demand spa services (so like Uber and Deliveroo but with a massage table involved). We've tried it in the office with Urban Massage, a mobile and digital massaging app which offers 'professional massage therapy in the convenience of people's homes, hotels and offices without the need for advance booking.'
Greene says: "On-demand is becoming nothing short of a consumer movement as brands offer unlimited convenience, and consumers expect lightning-fast, at-home, flexible service in all lifestyle categories." Still, in a world of convenience, the spa is still a luxury getaway. Could massages in our living rooms really replace the serenity of a luxury spa? Time will tell…"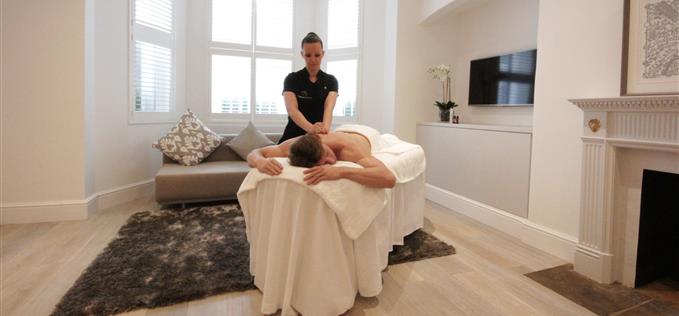 Urban Massage
Powered by Wakelet