This month we've gone organic, performed eyeliner miracles and watched our pores disappear...
Eyeko Black Magic Eyeliner - £15
"You were aiming for a classic Angelina Jolie cat eye flick. Subtle yet smoky and mysterious. Dead sexy. But somehow during application, your liquid eyeliner-hand began to tremble, smudging everywhere. Now, you look as if you've been dumped outside in the rain at 3am with nothing but a kebab to console you (again, you all know what I'm talking about). Liquid eyeliner shouldn't be so hard. While I've somewhat perfected my eyeliner (and I'm so smug about it) I could be better. Eyeko's Black Magic liner is, in my opinion, best for both novices and expert cat-eye-flickers. I couldn't rave about this liner more; it's the blackest of black ink, and the pen allows an easy and streamlined application close to the lash line. What's more, this liner does not budge - when my editorial deadlines loom and I start attacking my eyelids with my palms, my perfect cat eye flick remains. Buy this." - L'Oréal Blackett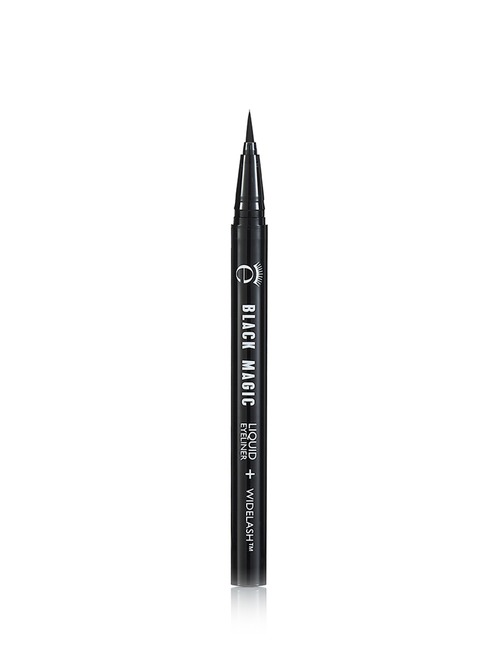 Eyeko
---
Epoch Glacial Marine Mud Mask by NuSkin - £25
"So, you know those annoying posts that you see on Facebook? The ones from the school-run mums you barely know attempting to sell you the best new-fangled beauty product the world has EVER seen? Ever wondered who actually buys them? Well, that would be me. I'm always sucked in. This product promised to draw the dirt from my pores and eliminate my spots. Sold.
"I've been using the Epoch Glacial Marine Mud Mask once a month, with the odd mam and daughter pamper sessions in between. The ingredients are - as far as my research tells me - vegan-friendly and include seaweed extract, a preservative that's naturally occurring in green tea and a salt found in brines and ocean water. I've always applied mud masks with a cheap foundation brush as it makes them go further and it feels a little bit more luxurious than splodging it on with clumsy fingers. This mud mask comes out a little runny but upon application it gives a really good, heavy coverage. It goes on a dark green colour and, on setting, lightens everywhere but your problem areas; drawing the dirt from your pores. After fifteen minutes, I wash it off with warm water. My skin feels icy, and as the redness dies down, I can feel my skin tightening. It doesn't rid me of blocked pores and blackheads but it does leave my skin feeling soft and fresh. While it is expensive, I'll get over 30 applications from this 200g tube. Ultimately I didn't find it any better than cheaper masks. As for it being a botanical cleansing miracle, I certainly don't sea it." - Kell Degnen
---
Charlotte Tilbury Film Star Glow - £49
"We need to talk about highlighters. Not only because every YouTuber, sales assistant and MUA tells us we need to be as highlighted as a law textbook, but because a lot of us are applying them incorrectly. I know, I know – who am I to judge? But the heavy application of highlighters means some look like silvery alien beings. Not good. So what to choose to get it right? I recently tried the Charlotte Tilbury's film star glow and, my goodness, does it shimmer. The compact has the added bonus of a darker shade to sculpt, adding depth and definition. I went for shade medium dark. One thing I must add, though – it's a huge £49. I should have put it back but the shine from my shimmering cheekbones shielded me from the price." - L'Oréal Blackett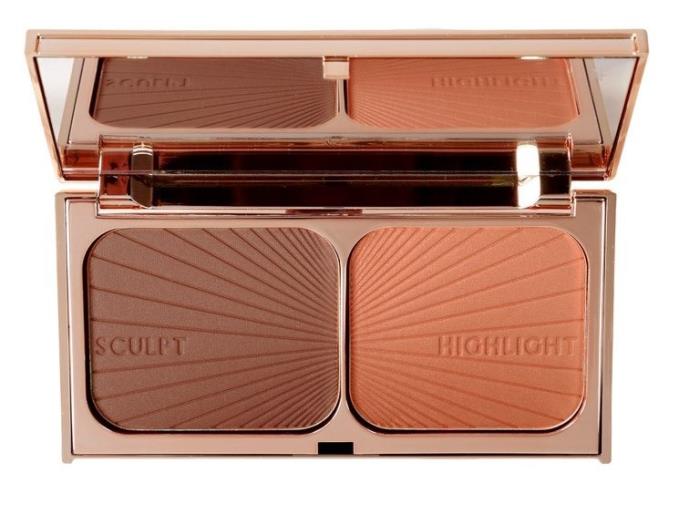 Film star bronze & glow
---
Rimmel Fix & Protect Primer - £6.99
"Once upon a time, SPF was something you only slapped on during rare sunny days at the British seaside or on occasional jaunts abroad. Fast forward a few decades and research suggests that sneaky UV rays and stressors like pollutants mean we should actually be wearing it daily. But something doesn't feel quite right about using sunscreen on a grey cloudy day - and, since they unfortunately account for a lot of UK weather, that's where this primer comes in handy. Not only does Fix & Protect make my foundation glide on with ease, it also doubles up as SPF factor 25. Two birds, one primer." – Vicky Smith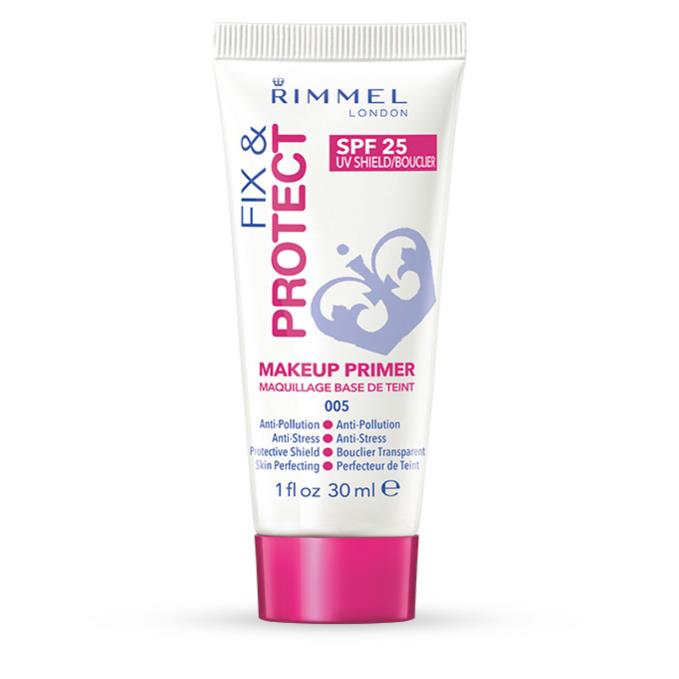 Fix and protect
---
Garnier, 5 Second Perfect Blur - £8.65
"I have unfortunately been blessed with large pores and have tried every trick in the book to minimise them. The only product I have found that works for me is the Garnier 5 second perfect blur, which you pop on the skin after your moisturiser. I find the best way to apply it is to dab it on your skin with your fingers rather than rub. You can actually see it 'blur' your skin ever so slightly so that, when you apply your foundation over the top, it sits on the surface rather than leaving what looks like holes in your foundation." – Emma Golpys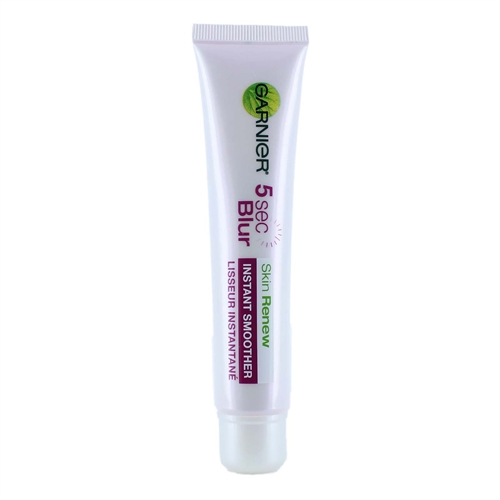 Garnier
---
Nyx Soft Matte Lip Cream in 'Rome' - £5.50
"Since NYX came to Boots I have been in love with their beauty products. Particularly their soft matte lip creams; and I would go so far as to say it's my favourite liquid lipstick out there. Coming in 31 shades, and at only £5.50 from Boots, it's a great price if you're experimenting with new colours. I picked 'Rome,' which is one of the darker colours. It sets beautifully matte with a rich, pigmented colour and so I was expecting a lot of maintenance. But I had a pleasant surprise when I only had to reapply once throughout the day, so I can only imagine how little maintenance the paler colours are. It's a very light product and, while I wouldn't say it's a moisturising lip cream, it's definitely not a drying one either. The lightness also makes it very easy to apply, so it's great for day to day wear or those new to liquid lipsticks." – Rachel Taylor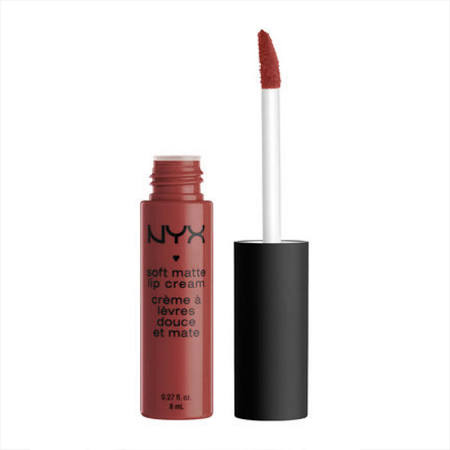 ---
Dr. Organic Rose Otto Cleanser & Toner, £8.59 each
"Having fallen out of love with The Body Shop since they fell into the hands of L'Oréal / Nestlé, trying to find a set of products on the high street which are obviously ethical (I've stood in stores before now Googling product details before buying) hasn't been easy. Step in Holland & Barrett and there's a major promo push around the Dr Organic range. With a range of products that cover hair and skin care, they use "only the finest natural and organic raw materials wherever possible", embrace the natural environment, support sustainability, and indigenous populations, reject chemicals and GM ingredients and refuse to test on animals. Perfect. I waded straight in, full body, with a cleanser and toner set, from the Rose Otto range, and some Manuka Honey body wash and skin lotion.
"The Rose Otto products smell gorgeous – usually rose can be a bit pungent and grandma-like, but this is nice and soft and slightly sweet smelling. A thick and creamy cleanser and a light toner full of anti-aging properties, you really don't have to use much at all, so I can see the 150ml bottles lasting quite some time. The lack of additional (chemical) extras in the products really shows through – no tight feeling skin, no residue, no sensitive skin reactions." - Miz DeShannon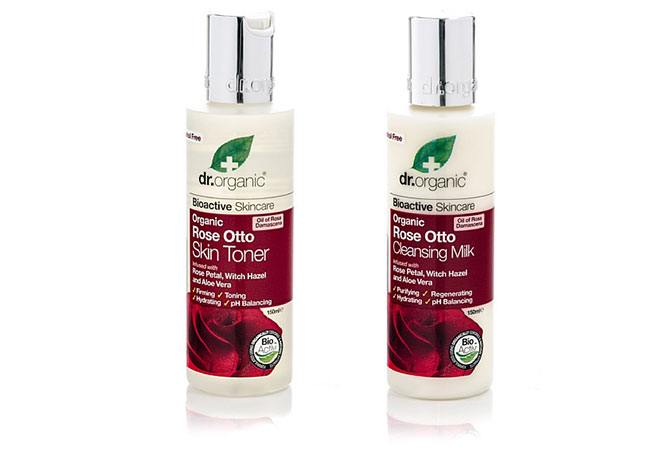 Dr Organic
---
Dr. Organic Manuka Honey Body Wash - £5.59
"Manuka honey is another favourite in lots of the Dr Organic product ranges; it smells delicious and is healing and restorative for dry skin. The Dr Organic body wash actually looks like honey and, despite not being a shower cream, definitely left my skin feeling softer and not stripped of all its natural oil as some clear gels do. The 250ml bottle didn't last very long, but it's worth the small investment – I've used less moisturiser since having the wash, and my skin feels less dry. Dr Organic costs slightly more than some products you can source in high street shops, but is definitely worth it and, with 'buy one get one half price', at Holland & Barrett that's a good start." – Miz DeShannon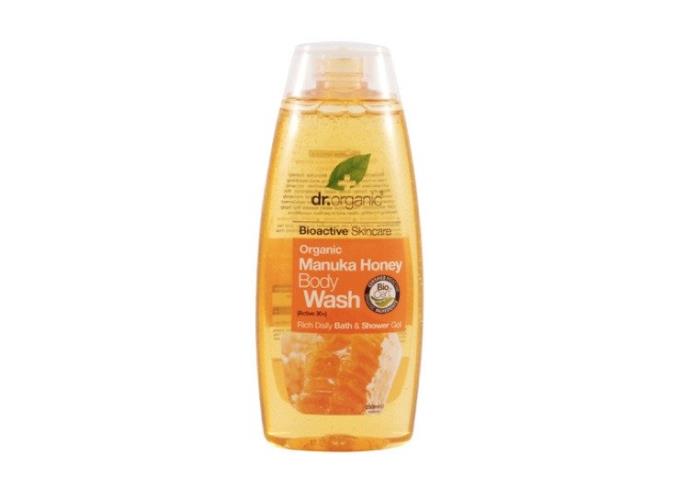 Dr Organic
Powered by Wakelet
---