FOR July, City Spa Escapes are offering express treatments for only £20.
The bite-sized bits of luxury are perfect treats for lunchtime or after work. The Confidential team skipped down the corridor at Granada HQ to test them out.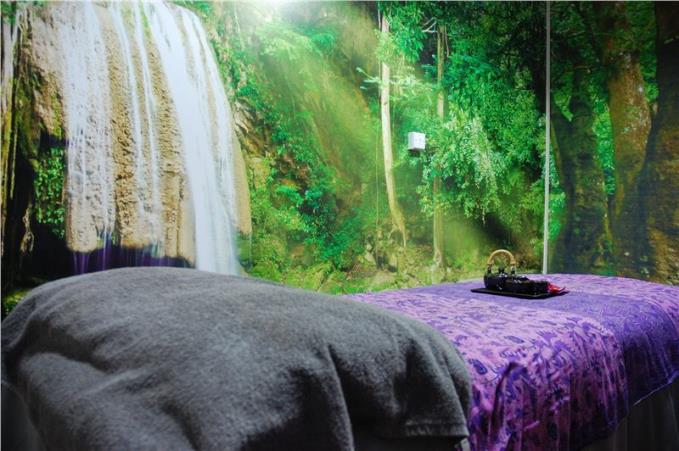 Emma had her eyebrows done by Steph
Who would have thought having your eyebrows waxed could be a relaxing experience? I was booked in for an eyebrow wax and tint along with eyelash tinting and, as an added bonus, CSE are now including a scalp massage while the tint does its magic.
Steph was great and made me feel relaxed from the start. I have had a bad experience with eyebrow waxing in the past so she made me feel at ease and double checked with me throughout the treatment, also mixing the tint colours together to allow me to get just the right shade.
The massage was fantastic and Steph applied the perfect amount of pressure, with the whole treatment taking around 30 minutes this was definitely a perfect lunchtime treat.
Lara had a facial with Lola
I can honestly say this is the best facial I have ever had. In most spas, the therapists I have seen are almost scared to touch your face. However, Lola's massage technique was outstanding and she really got stuck in. She even doubled up with a mini chest, neck and shoulder massage. My skin felt amazing afterwards and literally glowed. The whole experience from start to finish was amazing and I would highly recommend it.
Alana had a manicure (including a gel upgrade) with Alicia
I loved my manicure with Alicia. After growing my nails for the past year, I have been apprehensive about gel nails because of the hearsay about the damage it can cause. Alicia assured me that as long as you remove the gel properly by soaking your nails, they won't get damaged. So, we went ahead on a mission to make my hands pretty.
Alicia prepped my nails shaping, filing, buffing and fixing my cuticles before I chose my preferred gel colour. Alicia offered advice and even demonstrated a couple of colours on her own nails to help me decide but in the end, I went with a glittery champagne colour all ready for the weekend.
Alicia explained that my nails should keep for anything from 2-4 weeks depending how you treat them – also, wear marigolds when washing up.
After several coats on each hand using the UV lamp to set, my nails were finished. It took just under an hour so it was perfect for my lunchtime visit and Alicia was very attentive and down to earth.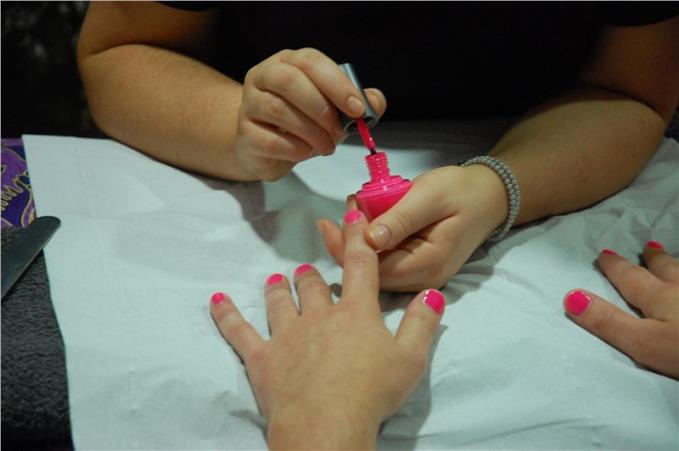 L'Oréal had a pedicure with Alicia
"Your feet can tell you a lot about your overall health," said my therapist Alicia with an index and thumb in the arch of my right foot. "I can tell you spend a lot of time in heels. And that you carry bags on the right side of your body." Correct. Impressive. Until my organic pedicure with City Spa Escapes, I hadn't really considered how much my poor tootsies endured in an average day.
In 60 minutes Alicia would both beautify and relax my weary legs using skilful massage, a background knowledge in reflexology and a tender touch. The hour also includes a hot mitt welcome, mint leaf soak, exfoliation, much needed hard skin removal, cuticle work, nail shaping and polish. The result is soft, nicely-polished feet ready for sandal season. I'll listen to my tired feet more often.
George had her legs waxed by Jess
Being a hairy Mary I've tried everything to be hair free bar IPL - that just seems far too expensive without a cast-iron guarantee so I either epilate or wax. Now the problem with going to salons for waxing, is that sometimes they miss bits which infuriates me. If you're paying money you want results.
And it's the results you get with Jess at City Spa Escapes - she is a strip wax machine with the Lycon. Jess is quick, efficient and is always chatty and polite which takes your mind off that little bit of discomfort that you have to put up with to enjoy up to four weeks of hair-free legs.
Rachel has a Hollywood wax with Jess
City Spa Escapes is the epicentre of relaxation, with calming music and a relaxing interior. The staff are friendly, polite and helpful as well as being very discreet – important with a Hollywood wax.
Jessica was very reassuring and her bubbly personality made my experience very pleasant. The treatment itself included premium wax and was very professional. The procedure took around 30 minutes and was very effective. Pain was minimal and the result was the most satisfactory I have experienced. Highly recommended.
Adam had a back, neck and shoulder massage with Lucy
12:15 on Thursday arrived and it was time for a back, neck and shoulders massage with Lucy.
I must confess to being a a bit of a massage-a-holic. I've had massages all over the world and can't think of many better ways of spending a spare 30 minutes or an hour.
Lucy was great.
She started at my feet and asked me to breathe in slowly as she seemed to be gently moving the blood up from my feet into my back. I don't know what was actually happening but that was the impression being transmitted to my brain.
Within the allocated 30 minute slot, Lucy had totally eradicated all the knotty tension in my shoulder and lower back and then finished by pushing all that blood back down in to my legs and feet.
My only gripe - having to go back to the office afterwards; I could have stayed all day.
To get the offer, click here.