I'VE been in pursuit of mindfulness for three years now.
...mindfulness doesn't always have to be experienced in the lotus position
The notion of an elevated state of inner peace, an engaged mind and the ability to liberate myself from negative thoughts all sounded like a good idea – I just didn't know how to get there.
My journey would first lead me to Chandana, an otherworldly teacher at Manchester's Buddhist Centre. "Mindfulness is a mental state," he explained thoughtfully, in a hushed baritone. "It's about being in the present moment and allowing a person to focus on what it is to just be, not just do."
I nodded. But I was still yet to fully understand. Mindfulness feels like an existential concept. One missioned by Buddhist teachers, philosophers, medical psychologists and, more recently, the NHS; all who believe that a mindful mind is a happy one. It's also cited as an effective treatment for anxiety, an affliction suffered by a reported 8.2 million Brits.
Even with all that said, it's still hard to explain and achieve.
Meditation is the usual route to mindfulness. I've tried it. "If you come to find yourself in a difficult situation, breathe consciously," I remember my teacher saying. In 90 minutes I was encouraged to be present with my surroundings, my emotions and thoughts. Hyperactive by nature, I fidgeted a lot.
Yet I've come to learn that mindfulness doesn't always have to be experienced in the lotus position: as long as you're present in the moment, 'in the zone', you can be mindful even when washing the dishes.
Below are places in Manchester where mindfulness may come easy:
Whitworth Art Gallery
There's just something about the large airy space, the sunlight that floods in from the park outside and the thoughtfully curated artworks which makes Whitworth Art Gallery mindfulness personified. Exhaling is easy here. As mindful teachings encourage you to engage with your senses and take in your surroundings, time spent at an art gallery could be a great tool to practice the method. Marvel at each artwork, appreciate the intricate details in brush strokes and all the various artistic mastery on display. Interestingly, the gallery also features an art garden, developed with Jo Malone and designed by the talented Sarah Price. It's an urban sanctuary and therapeutic space which allows members of the gallery's GROW club to tend to the plants while nurturing their own mental health (find out more here).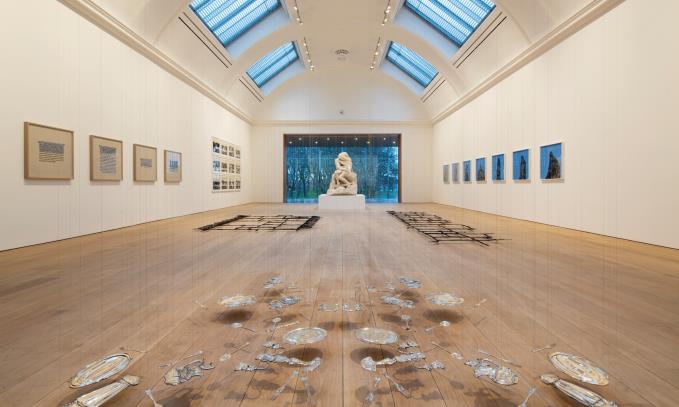 Whitworth Art Gallery
The Life Centre
Yoga and mindfulness go together. Both ancient methods, they are as spiritual as they are practical. To adopt mindfulness into your yoga classes is to be more aware of your breathing, accepting and letting go of the difficulties that come with different poses (that familiar tremble when you've been in the warrior pose for a bit too long). The Life Centre, Manchester's largest centre for yoga, has various classes to try. One to attempt this month would be the upcoming Yoga for Anxiety class. In a special three-hour workshop of yoga-based meditations, practices and techniques for calming the mind and body, the class aims to help quieten negative thoughts, while helping to recognise when your brain is taking over (£50).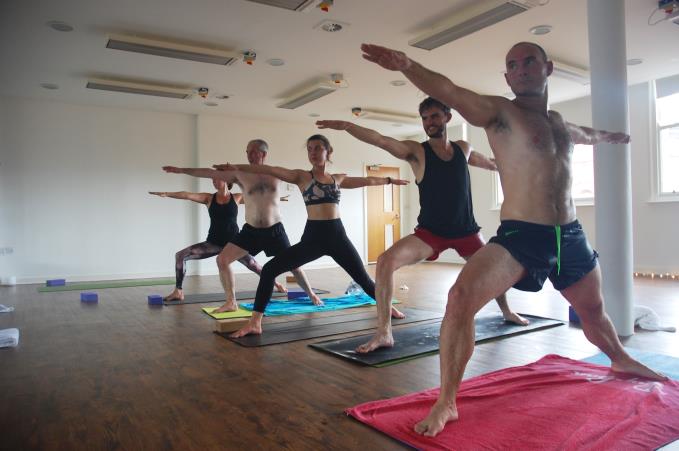 The Life Centre
Central Library
Libraries are quiet, naturally. The quiet is where your thoughts are the loudest and sometimes the most unruly. Nonetheless, browsing books in a place where peace is readily enforced may be an ideal place to practice mindfulness and the method of registering your thoughts and feeling a heightened sense of being. Books, in my unprofessional opinion, is an unrealised meditation. The world slows when you lose yourself in a plot or tale.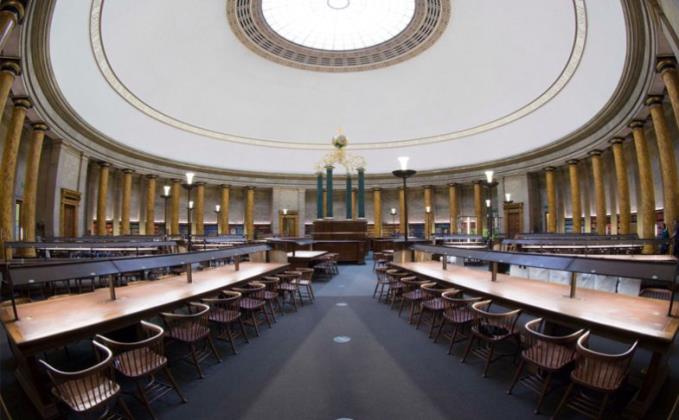 Central Library
Ikebana Flower Arranging, Wonder Inn
Shudehill's creative wellness centre is a building filled with soul-enriching activities. On 12 January, they'll be hosting an Ikebana workshop; an elegant, centuries-old Japanese flower-arranging technique. Ikebana is entirely mindful in practice, as detailed by workshop leader Junko Popko: "On an autumn afternoon, as I worked pruning in a customer's large garden, the trees, shrubs and flowers whispered to me - Look at us carefully, our subtle colour, detail and unique shape; our natural beauty... The next moment, I started to collect the pruned branches and twigs and took them home, arranging them carefully in a vase. It was my first day of Ikebana." Requiring focus and an unfrustrated concentration, flower-arranging is widely considered a meditative mindful technique (£20).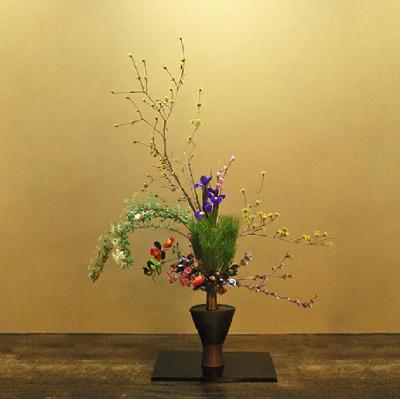 Ikebana
Breathworks & Manchester Buddhist Centre
Breathworks is on an international mission to bring mindfulness to suffering people worldwide. Here in Manchester, Breathworks adopt mindfulness meditation principles to help local people manage pain, stress and illness. The company works out of the aforementioned Buddhist Centre based on Turner Street, Northern Quarter, and is hosting an eight-week course this January for either stress or health related issues.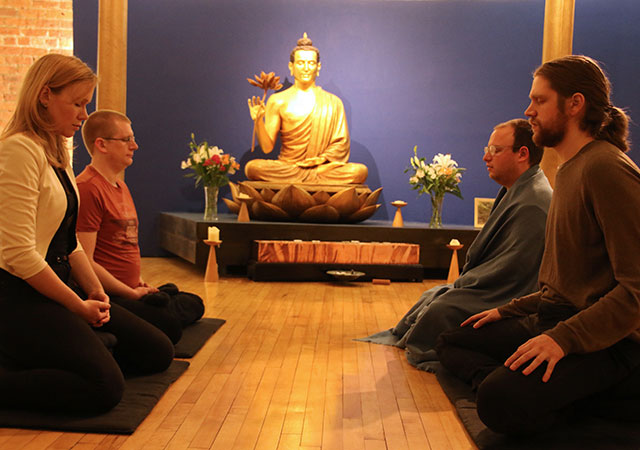 Manchester Buddhist Centre
Chorlton Water Park
Cold winds lashing your face, the crunch of leaves beneath your feet, the endlessness of the horizon in front of you, both the delicateness and robustness of nature - practising mindfulness amongst the beauty of the great outdoors is an easy feat. In fact, a study by Glasgow University found that regular exercise outdoors could cut poor mental health by half. In various research, it's even said that simply looking at trees could reduce blood pressure. There are many nature trails and parks in the North West to explore. A walk in Chorlton Water Park nature reserve could encourage a more mindful mind.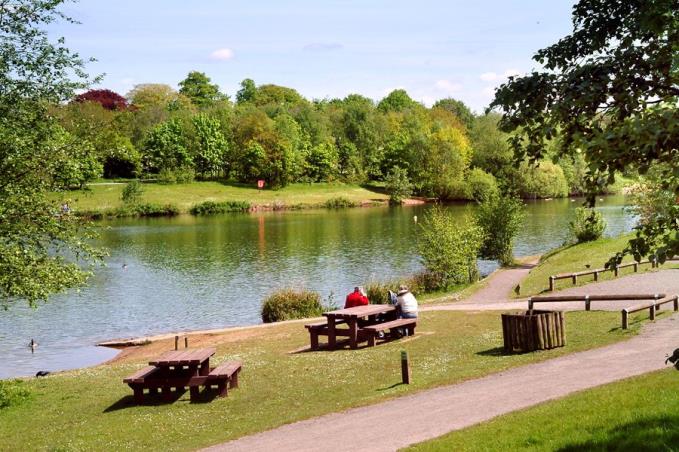 Chorlton Water Park
Spa At The Midland
Relatively new to Manchester, Spa At The Midland believes it answers the demand for a city-based haven for 'mindfulness and tranquillity'. With dangling sleep cocoons, relaxing treatments and a focus on sleep therapy, the luxury spa certainly allows both physical and mental relaxation. Try the Serene Sleep massage and take in the hot and cold sensations from the stone massage, the focal pressure from the skilled therapist's palms and allow yourself to enjoy the present moment, uninterrupted.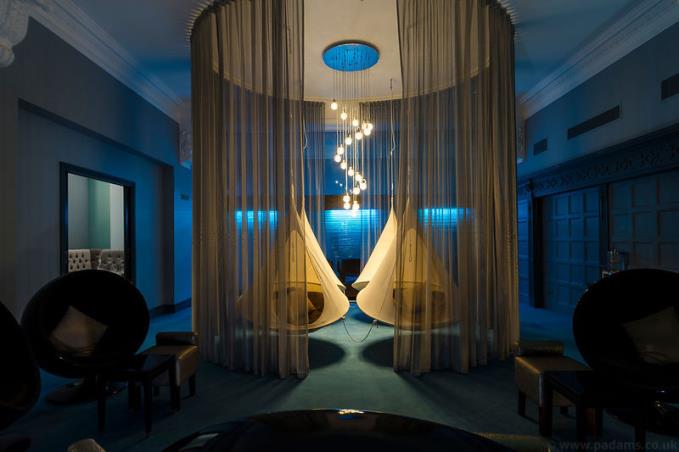 Spa at the Midland
Powered by Wakelet