Where is it:
2 Garswood Road
Haydock
St Helens
Merseyside
WA11 9SA
"Outdoor wear is not ski wear. The key thing for skiing is that your clothes have to be waterproof and breathable."


History: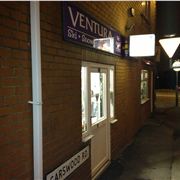 Ventura started out 10 years ago as a ski maintenance service in Newton le Willows. As keen skiers, the Hill family, Wendy, Chris and daughter Kayleigh – a former international skier for Great Britain - decided to fill a gap in the market by opening a shop dedicated solely to their favourite sport.
What does it sell?
All products are tried and tested by the family themselves so you can rest assure all Ventura Ski stock is there because it's worth buying.
Around 50 brands are stocked including Poivre Blanc – a brand known for its tailored, fitted ladies styles. Other special items include Swarovski encrusted goggles. In fact, ski chic is high on Kayleigh's list for future ski seasons because not only do they look good, they're actually good quality too.
She said: "Goggles and other equipment by Chanel and Dior will actually be a ski brand such as Solomon rebranded as designer."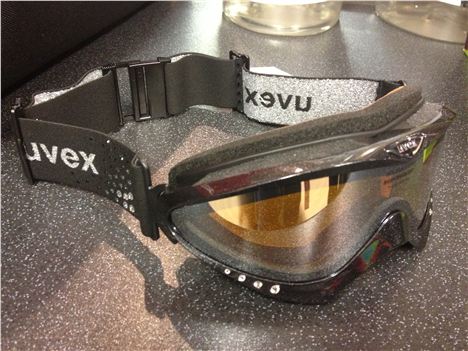 Why go there?
For ski novices, the temptation to kit yourself out in outdoorsy, warm gear is natural. Most people own winter coats and well, two pairs of socks should do the job right? Wrong. As Kayleigh pointed out: "Outdoor wear is not ski wear. The key thing for skiing is that your clothes have to be waterproof and breathable."
Wendy added: "It's my biggest pet hate, parents putting extra jumpers on their kids on a skiing holiday and then wondering why they keep complaining they're cold.
"Jumpers may keep you warm but any perspiration sticks to the skin and goes cold again if the material isn't breathable."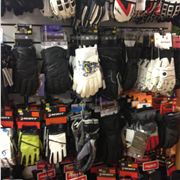 And so begs the question, what exactly does one need for a first time skiing jaunt?
"Base layers are one of the most important things" said Kayleigh.
"Decent, breathable thermals – definitely not 100% cotton. We do sets for kids at £18 and adults start at £22. You can then wear a cotton mid layer if you like, followed by a jacket that's breathable and waterproof in equal parts.
"Good socks that are seamless come in a three pack for £10. We advise against wearing two pairs of ordinary socks at once because firstly they're not breathable and secondly they're more likely to rub and hurt your feet."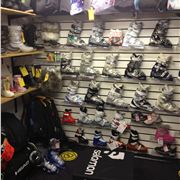 "Decent gloves are the next thing, hard wearing with a waterproof membrane. Our women's gloves start at £30. The other important thing is goggles. You can wear sunglasses but they will press on the side of your head if you wear a helmet. Goggles are comfortable and stay in place."
As well as a full and varied range of skiwear, Ventura Ski stock specialist race equipment, race department factory skis, boots, protection, timing gear, poles, race tuning equipment, waxes etc.
Ski boots hire is also available. Servicing for skis and snowboards starts at £18. All Ventura Ski technicians are all fully trained and certified by reputable ski manufacturers. In fact, the workshop is probably one of the best equipped in Lancashire.
Verdict:
From beginners to pro skiers, Ventura Ski is the place to go for unrivalled knowledge on all things ski.
Granted, you could go to one of the conveniently located mainstream outdoors shops on the high street, but for a shopping experience that goes way beyond the purchase, you can't beat this real family affair.
Visit www.venturaski.co.uk