STEP one: Dive head first into a pool full of glitter.
Who knew you're meant to do your eyes before your foundation?
Step two: Roll around in it.
Step three: Smooth it all over your face and make sure to get some down the front of your dress.
Let's be brutally honestly, come the festive season some of us look as if we've been taking make-up tips from a three-year-old.
Year-after-year the party season commands us to go wild with glitter eyeshadow, presenting ample opportunity to get it very wrong - sultry 'smokey eyes' can end up looking like you've gone two rounds in the ring with Smokin' Joe Frazier.
Make-up artistry is a tremendously difficult skill - the less dexterous among us are often reminded of this when liquid eyeliner is involved.
A little professional help is sometimes required, and luckily for us, working away in some of the city's department stores are some brilliant professional make-up artists looking to make you over. Beauty departments are chock-a-block come Christmas, with many popular brands taking bookings weeks in advance
...but is it worth the cost?
Body Confidential puts three brands to the test with our Christmas make-up wishlist:
CHALLENGE ONE: HIGH MAINTENANCE GLAMOUR
Charlotte Tilbury, Selfridges - £35
"I've met renowned make-up artist Charlotte Tilbury on two occasions now. After impressing me with a few celebrity name drops (Kate Moss this, Rihanna that), each time she convinced me that make-up shouldn't be difficult to put on but should always be fabulous. Naturally, the proof is in the pudding.
Based in Selfridges, the team offer ten make-up looks to try from the Charlotte Tilbury 'make-up wardrobe' – and all get progressively more high-maintenance glam. You can choose between £55 for a head stylist or £35 for the standard (redeemable against products). I picked the 'Dolce Vita look'– a combination of shimmery crushed oranges and bronze highlights, complete with 'bond girl' matte lips. My make-up artist, James, was wonderful and didn't hold back – I said I wanted glam and that's what he created. We started from the beginning, he introduced me to the skincare range, the new Wonder foundation, and taught me tricks to create the perfect "on fleek" bold brow (although a little too bold). I love the look, it was certainly sultry and glowy. Could I recreate this look? Maybe. Just pass the trowel." - L'Oréal Blackett
How much to recreate this look at home? £165 (excluding skincare and brushes)
Worth buying: 'Film star bronze and glow' contour powder - £49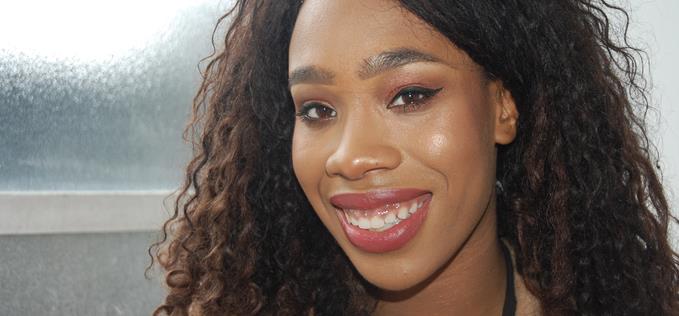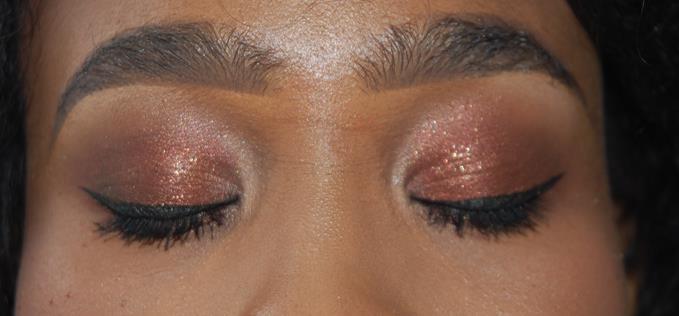 CHALLENGE TWO : RUBY RED LIPS
Bobbi Brown, House Of Fraser - Complimentary
"I like to keep my make-up to the bare minimum, but deep down I secretly envy those girls who can create the perfect smokey eye and wear bright red lipstick without, well... looking a little slutty.
"This was my mission when I approached Bobbi Brown. My make-up artist explained that she would do a light smokey eye, so we could try a couple of bright lipsticks, apparently a heavy eye and bright lips are a make-up faux pas.
"I was taught a few new tricks - who knew you're meant to do your eyes before your foundation? I chose a purple shade for my eyes with a bit of sparkle, not your Pat Butcher from Eastenders sparkle - a more understated look. Less is more when it comes to the Bobbi Brown mantra.
"When it was time to choose the lip colour, I was given three options: a bright pink, a dark vampy red and a red berry shade. I opted for the red berry shade and was pleasantly surprised: turns out I can wear vibrant lip stick without conjuring up images of the red light district. Overall I loved my party look and I could have shamelessly spammed my Instagram feed with Kardashian style selfies for the rest of the day." - Georgina Hague
How much to recreate at home? £310 excluding brushes
Worth buying: Lipstick 'red berry' - £25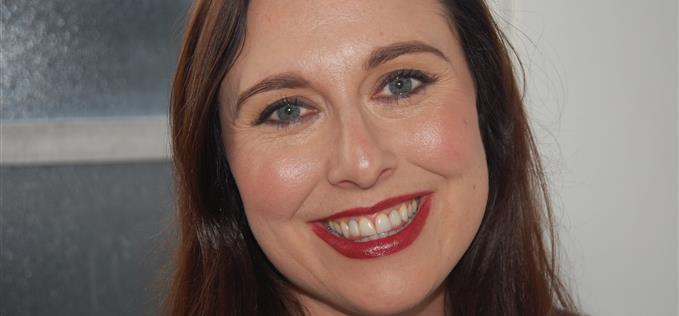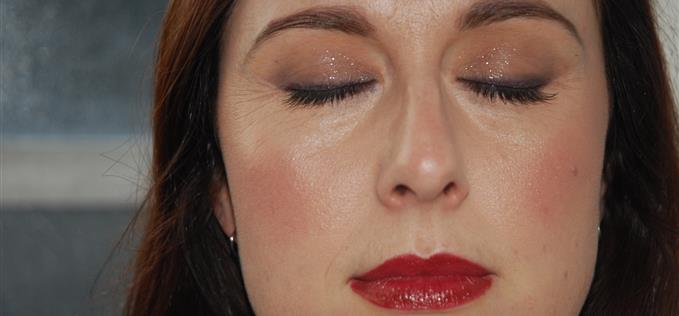 CHALLENGE THREE: SUBTLE GLAM
Bare Minerals, Harvey Nichols - £25
"I won't lie, once I heard about this challenge I was concerned. Day-to-day, I like to keep my make-up natural looking and a night out is no exception – many makeup brands tend to go a little OTT when it comes to party looks.
"I thought Bare Minerals would be a safe bet. With all the food and booze I'd be consuming over the Christmas period the brand is dedicated to looking after the skin before you plaster it with make-up. I was really pleased with the outcome, the eye make-up is subtle but glam enough for night time and the foundation itself is light yet long wearing. My skin feels like it's able to breathe which doesn't really happen with my usual night-time foundation. The session cost £25 which was redeemable against products and allowed me to come away with the lipstick to reapply throughout the night plus a skin care product. I'll be back for the eyeshadow. " - Helen Downing
How much to recreate at home? £85
Worth buying: Blemish ready foundation - £26