EVER since the beginnings of humanity, when Eve was supposedly created from Adam's rib, women have been second-guessed and sidelined. Pay disparities have persisted into a 21st century western society and females in many industries remain under-represented. Indeed, with the World Economic Forum predicting it will take until 2059 to achieve global gender parity, recognising 'girl power' where due is vital.
One of the main purposes of this festival is to encourage more girls and young women to consider a career in science
Which is why, as part of Manchester's Science in the City festival from 22-29, a vibrant and diverse programme of events is set to celebrate and inspire Women in Science; from 19th century mathematician Ada Lovelace to the Royal Society pioneers currently taking on some of the world's deadliest diseases.
Goggles on and pipettes prepared for a bumper Bunsen burner of a festival...
SENSORY SOUNDPIT | Number 70 Oxford Street | 23-29 July
Navigating the fascinating overlap between science and art - which some dictionaries tellingly describe as synonymous - is festival Artist in Residence Di Mainstone, who will be developing her Sensory Soundpit piece at Number 70 Oxford Street. Inspired by her research into the ways in which the brain responds to noise, the immersive project sees sound represented by shape, touch, motion and image.
Number 70 Oxford Street, M1 5NH (various times; free).
HUMAN SENSOR | Citywide | 23-29 July
Developed by Invisible Dust - a commissioning organisation that works with leading artists and scientists on groundbreaking creative projects - artist Kasia Molga has designed a highly specialised piece of wearable technology that lights up dramatically in response to the wearers' breathing and air pollution data. Performers modelling the hi-tech clothing will reveal the presence of invisible pollutants to audiences during walks around Manchester city centre - culminating in a choreographed performance in Sadler's Yard at NOMA.
Citywide (various times, free).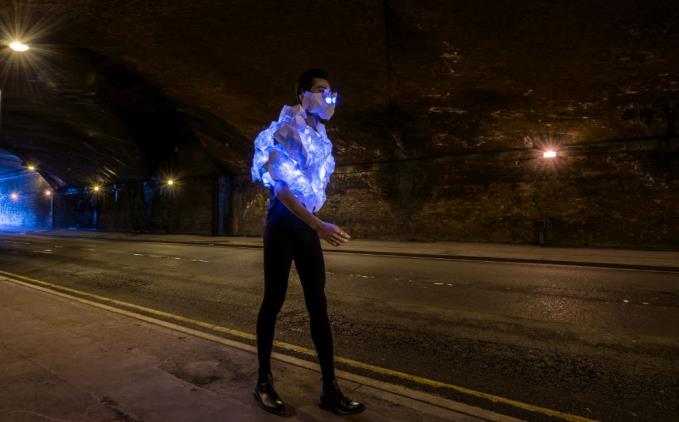 Human Sensor
EXPLODING WOMEN | Number 70 Oxford Street | Saturday 23 July
They've been called Britain's favourite literary lunatics, with a show repertoire spanning Withering Looks to Very Little Women and Jane Bond. Now the gruesome twosome are back with a comical foray into the all too oft-forgotten world of Manchester's women scientists. Laugh while you learn as LipService tell the story of five female boffins: Kathleen Drew, Queen of seaweed; Dame Kathleen Ollerenshaw, Rubick's cube expert; Caroline Birley, fossil hunter, Marie Stopes, palaeobotanist; and Dame Margaret Beckett, metallurgist. Introducing Ali Briggs as Dame Kathleen Ollerenshaw, Manchester's maths genius who was deaf from the age of eight.
Number 70 Oxford Street, M1 5NH (1.30pm & 3.30pm; free, registration required).
DR EMILY'S WEIRD AND WONDERFUL SCIENCE FACTS | Number 70 Oxford Street | Sunday 24 July
Did you know that you can block a tickle? That you make better decisions when you need a wee? Or that you share 50% of your DNA with a banana? How about that rattlesnakes can kill you even when they're dead and that one of the tiniest creatures on earth has the loudest voice? Who do you think is fitter, a shrimp or a human? This family-friendly factoid feast is served up by Dr Emily Grossman, an expert in molecular biology and genetics, with a Double First in Natural Sciences from Queens' College Cambridge and a PhD in cancer research. Fairly well qualified then...
Number 70 Oxford Street, M1 5NH (3.30-4.30pm; free, registration required).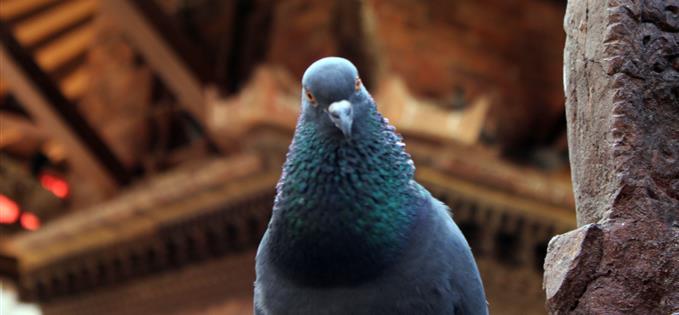 Here's looking at you - pigeons can recognise humans by face
ADVENTURES IN THE ANTHROPOCENE | Manchester Museum | Monday 25 July
Join environmental journalist and Royal Society Science Book Prize winner Gaia Vince - the first female to scoop the award - as she talks about ambitious book, Adventures in the Anthropscene, with broadcaster Adam Rutherford. By transforming our relationship with the natural world, humans have beckoned a new a geological age called 'the Anthropocene'. But what are the implications - for us and for future generations?
Manchester Museum, Oxford Road, M13 9PL (7-8pm; free, registration required).
SCIENCE LATES: WOMEN IN SCIENCE | Various | Tuesday 26 July
As part of the Science Lates series, Women's Big Science Night Out offers an evening for women to debate important questions, celebrate the careers of female scientists, innovators and educators, and inspire all women to become leaders in their field. Featuring a series of informal social events, the evening will encourage new dialogue between women from across Greater Manchester as well as those visiting for the EuroScience Open Forum.
At Cane and Grain's new Science and Industry Bar, ladies can learn about the Science of Cocktails with a mixology maestro and MMU chemist, whilst Dr Emily Grossman will be back to host The Next Big Thing; joined by Royal Society Fellows Lucy Weinert (emerging infectious disease epidemiology), Katherine Joy (lunar astrophysicist) and Nike Folayan (telecommunications engineer). A unique opportunity to learn about the most extraordinary and visionary research work being adventured in the UK.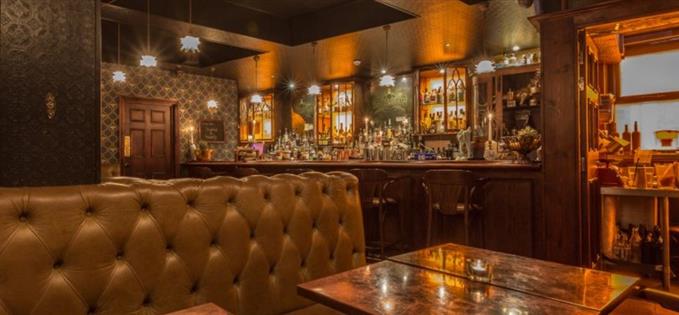 Science and Industry
GENES TO BEANS; POLYPLOIDY ON A PLATE | Number 70 Oxford Street | Tuesday 26 July
From the food on our plates to the greens in our garden, many plants share one extraordinary characteristic – they contain two, three or even ten copies of their entire genetic code in each of their cells. This so called 'polyploidy' crams cells full of DNA and not only gives us weird and wonderful looking plants, but almost all of the plants we eat.
Far from just providing us with enormous fruit and veg, polyploidy will help us take on great global challenges like food security and climate change. Professor Katherine Willis - Director of Science at the Royal Botanic Gardens Kew and Michael Faraday Prize Winner - investigates.
Number 70 Oxford Street, M1 5NH (6-7pm; free, registration required).
SCIENCE LATES: ADA SKETCHES | RNCM | Wednesday 27 July
Another Science Late sees Dr Emily Howard celebrate the life of the first computer programmer and pioneering mathematician Ada Lovelace. Born in 1815, Lovelace died of cancer at just 37 and was buried beside the father she never knew; romantic poet Lord Byron. During her relatively short life she became known as a scientific visionary and even produced a design for a flying machine when she was just thirteen years old. A short operatic work, Ada Sketches, will be performed at the Royal Northern College of Music - with Howard speaking about the composition process and engaging the audience into 'turning notes into numbers'.
Royal Northern College of Music, Oxford Road, M13 9RD (7-9pm; free, registration required).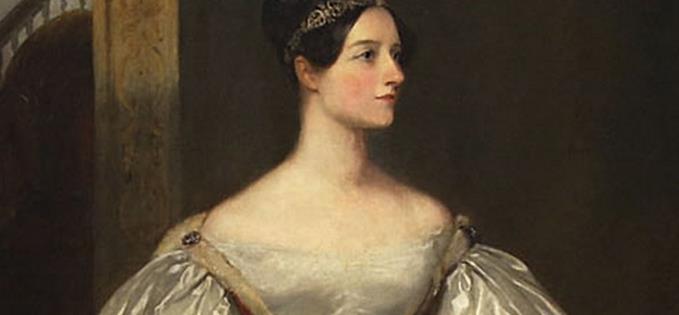 Ada Lovelace Day is celebrated annually, recognising the achievements of women in STEM industries
CAFÉ SCIENTIFIQUE: IS HEARING BELIEVING? | Number 70 Oxford Street | Wednesday 27 July
Our brains process hundreds of sensory inputs at once, but only recently have we discovered that our sight might play a surprisingly big part in what we think we hear. Imagine you're at the cinema - does the voice of the character onscreen sound like it's coming from the character's mouth or from the speaker behind you? Most likely you answered 'their mouth'...but clearly it isn't. UCL neuroscientist Dr Jenny Bizley explains this perception versus reality dilemma. They say 'seeing is believing' but what about hearing?
Number 70 Oxford Street, M1 5NH (6.30-7.30pm; free, registration required).
THE PHYSICS OF CLIMATE CHANGE | Number 70 Oxford Street | Thursday 28 July
The circulation of the oceans; winds and weather patterns; carbon dioxide in the atmosphere...all are factors in the complex world of climate change. Joanna Haigh explains the integral role of physics in climate science and how its use has transformed our ability to model and predict climate change in this last of the Royal Society talks.
Number 70 Oxford Street, M1 5NH (6-7pm; free, registration required).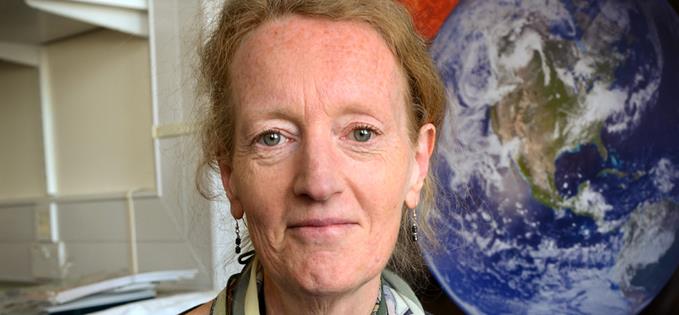 Joanna Haigh
Dr Annie Keane, Director of the European City of Science Programme said: "Women are still severely unrepresented in jobs relating to science, technology, engineering and mathematics. One of the main purposes of this festival, which sits alongside the ESoF conference, is to encourage more girls and young women to consider a career in science.
The festival reflects the hugely diverse and fascinating world of science, and our prominent female speakers, artists and performers can't help but inspire audiences through great talks, shows and exhibitions."
Science in the City takes place from 22-29 July: full programme here
Powered by Wakelet