MODERN JAPANESE DESIGN | Manchester Art Gallery | Until 15 January
Bringing together over 100 pieces, comprising work by 32 designers, this sleek exhibition displays 50 years of Japanese design; demonstrating how cultural aspects like Buddhism and wabi sabi have influenced a minimalist aesthetic in everything from fashion to furniture.
Manchester Art Gallery, Mosley Street, M2 3JL (10am-5pm; free).
THE LIGHTFOOT LETTERS | Salford Museum and Art Gallery | Until 17 January
Chance and coincidence inspired this nostalgic exhibition, surrounding a bundle of letters from the 1920s. Visual artist Maria Walker and poet Angela Topping tell the story contained within - and the surprise discovery that united them - through a mix of textile art, installations and poetry.
Salford Museum and Art Gallery, Peel Park, Crescent, Salford, M5 4WU (various times; free).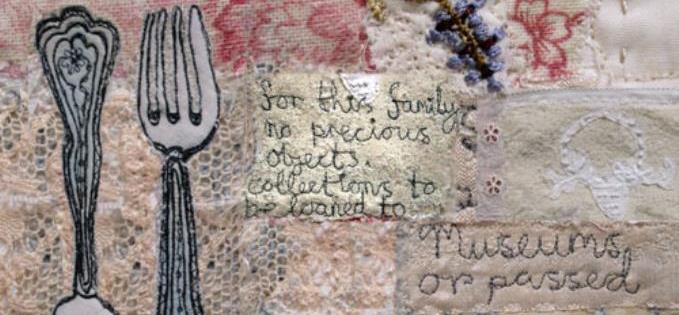 The Lightfoot Letters embroidery
LEE MACHELL: ON PAPER | Object A | Until 30 January
For aesthetes this is not but, for those who appreciate conceptual abstract design, Object A's niche might appeal. Lee Machell uses lit matches to cut ephemeral lines through paper, eliciting an oblique allusion to sculpture and exploring the complex nature of creation vs. destruction.
Object A, Friends' Meeting House, 6 Mount Street, M2 5NS (Thurs-Sat 12-6pm; free).
ROLAND BARTHES AND MAGNUS QUAIFE | Castlefield Gallery | Until 31 January
Artist Magnus Quaife marks the centenary of Roland Barthes' birth by re-examining his lasting influence, reconstructing various works in the manner for which Barthes was renowned. The French philosopher and literary theorist published widely on schools of theory like semiotics and structuralism, and his quotes remain in popular use.
Castlefield Gallery, 2 Hewitt Street, M15 4GB (Wed-Sun 1-6pm; free).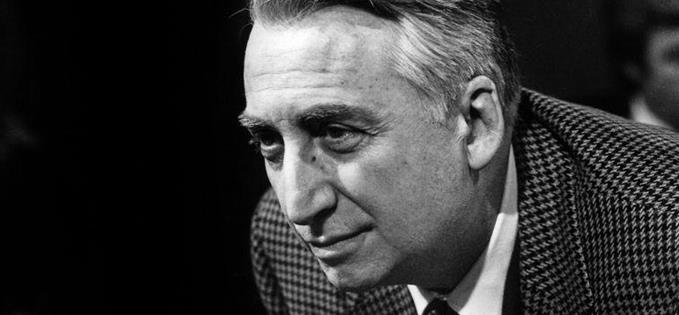 Roland Barthes
COLOURED INTERVAL | Ordsall Hall |Until 31 January
She of Spinningfields Through 3 - the coloured prism in Hardman Square - Liz West further explores her fascination with 'exuberant colour, sculptural form and intense light' in this site-specific installation. Salford's atmospheric Tudor manor offsets the contemporary visuals to stunning effect.
322 Ordsall Lane, Salford, M5 3AN (Sun-Mon 10am-4pm; free).
THERE'S NOTHING FOR YOU HERE | Bury Art Gallery | Until 6 February
Alison Erika Forde's quirky daydream-inspired paintings drag viewers headlong into a topsy-turvy world of miscellany and mischief. Animal hybrids wear party hats and bears picnic with skeletons. Even her canvases are eclectic, a hotchpotch of recycled bric-a-brac and household wood.
Bury Art Gallery, Moss Street, Bury, BL9 0DR (10am-4.30pm; free).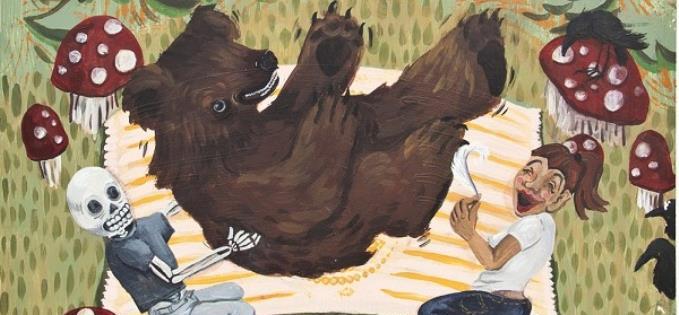 There's Nothing For You Here...or is there?
RIGHT HERE RIGHT NOW | The Lowry | Until 28 February
As the title suggests, this exhibition explores the pressing issues of today, focusing on how technology is permeating society. Topics such as surveillance, artificial intelligence, voyeurism and online dating are explored by sixteen international artists. Prepare to re-think your increasingly connected digital life...
The Lowry, Pier 8, The Quays, Salford, M50 3AZ (11am-5pm; free).
BOOK FROM THE GROUND | Centre for Chinese Contemporary Art | 5-28 February
CFCCA is 30 this year and to celebrate they've developed a high-profile, six-month exhibition; comprising thirty prestigious artists, curators and academics that are relevant to the centre's history. Xu Bing was the first artist to exhibit in CFCCA's current building and now returns with his revolutionary novel, written entirely in icons.
CFCCA, Market Buildings, Thomas Street, M4 1EU (Tues-Sun 10am-5pm; free).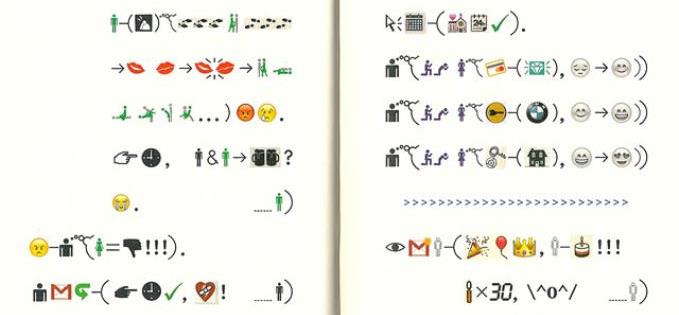 Xu Bing's novel depicts 24 hours in the life of an office worker
BEN RIVERS: THE TWO EYES ARE NOT BROTHERS | The Whitworth | 25 February - 22 May
Ben Rivers' ambitious film pays homage to A Distant Episode; Paul Bowles' savage and brutal short story of a man's journey through the desert. Part fable, part observational footage, the piece brings to life Morocco's stark yet beautiful landscapes through old film set equipment and a 16mm cinemascope.
The Whitworth, The University of Manchester, Oxford Road, M15 6ER (10am-5pm; free).
BEHIND CLOSED DOORS | Craft and Design Centre | 25 February - 19 June
Winner of MMU's Graduate Award, Verity Howard describes her slab-like ceramic forms as 'contemplative rather than functional'. Somewhat similar to Chinese steles, her pieces are influenced by the built environment and feature a 'glimpse through the window,' whether a splash of colour or an intricate monoprint.
Craft and Design Centre, 17 Oak Street, M4 5JD (10am-5pm; free).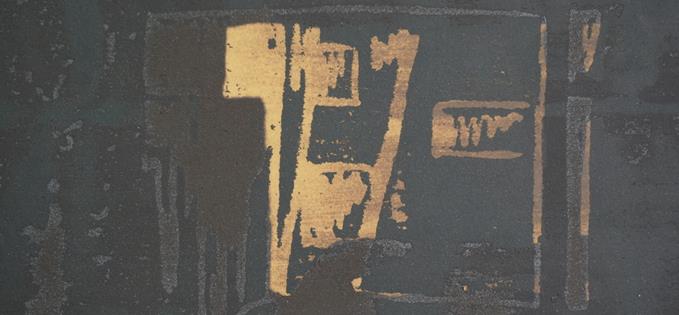 Behind Closed Doors