LOOKING good has never been more important to women and the Anti-Ageing Health and Beauty Show is coming to EventCity on Saturday 8 and Sunday 9 November to give us some advice. After all, who wouldn't want to grow old looking like Gwyneth Paltrow or Cameron Diaz?
For the ultimate VIP experience, why not take up this special ticket offer and save £30 off VIP tickets to the show.
As if you needed any more convincing, here are 5 reasons to head to the Anti-Ageing Health and Beauty Show this November.
1. Live Makeovers and Demos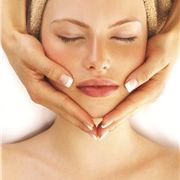 Having confidence in a procedure is vital. If you're wavering or feeling unsure, what could be more reassuring than seeing it done with your very own eyes? Watch live demonstrations of cutting-edge anti-ageing procedures including the complexion-rejuvenating hydrafacial - a red carpet favourite with the world's sexiest stars, time-saving semi-permanent make-up, body-contouring Harley Street Skin Body Tight and revolutionary injectable fat dissolver, Aqualyx.
2. Expert Access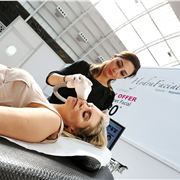 Now's your chance to speak to the experts before you try a new procedure. Discuss the latest ways to tackle ageing with Dr Adrian Richards of the Aurora Clinic and have a one-to-one chat with highly-regarded cosmetic doctors with celebrity clients such as Dr Aamer Khan from the Harley Street Skin Clinic. Perhaps you're considering laser-assiste surgery? If so, come along and speak to expert surgeon Coskun Levent Tesci MD about your options. You can also meet experienced trichologist Sally-Ann Tarver who can help women suffering from hair-loss.
3. Discover New Anti-Ageing Skincare Lines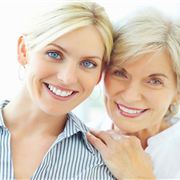 Over half of women say they cannot live without their moisturiser (Anti-Ageing Health and Beauty Show survey) so it's wonder we place a great deal of importance on the products we put on our face. Whether you know your peptides from your actives or whether you are just entering the mysterious world of anti-ageing lotions and potions, discover the products recommended by experts. Favourites include the collagen-boosting Collagen Day Cream from Collagen Colway and SkinPep Hydrogel Mask which is infused with snail secretion.
4. VIPs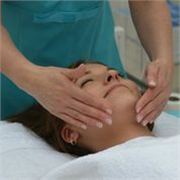 We all want the chance to feel like a star sometimes, so why not get real star advice from celebrity TV presenter Lizzie Cundy? She'll be sharing her celebrity beauty secrets and presenting some of the latest red carpet treatments so you can look like an A-lister too.
5. Fantastic Beauty Offers and Prizes
Don't miss out on your chance to win exclusive prizes. Pop over to the Manchester Vein Clinic stand where you can win a free scan and laser treatment, or head to non-surgical beauty for a chance to win an Amalian lashes treatement. You could also win a beauty hamper with over £300 worth of products. Celebrity Bronze are even offering a complimentary spray tan so there's no reason not to look fabulous.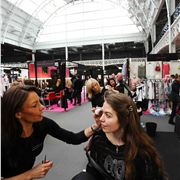 For the ultimate VIP experience, why not take up this special ticket offer and save £30 off VIP tickets to the show. VIP tickets entitle you to fast-track entry to the show and our VIP Lounge where you can enjoy a revitalising Thalgo facial and relax with a glass of champagne, show guide and a pampering goody bag filled with beauty products and treatments worth over £100.
Manchester Confidential readers can get VIP tickets for just £35 (normally £65) or 2 standard tickets for £15 (normally £30) by visiting anti-ageingshow.com/tickets or calling our ticket hotline on 0844 2097323 and quoting promotional code 'MC14.