Sleuth is a sideways glance at the city every week, it's the truth, but Sleuth's truth. He's several people all at once. Sometimes Sleuth even gets serious @mcrsleuth
RAMEN READY
Clearly inspired by the unmitigated success of architect Tadao Ando's nearby concrete wall, Sleuth is pleased to hear fellow Japanese import, Shoryu Ramen, will finally launch its first venue outside London in Manchester's Piccadilly Gardens this month.
The ramen chain's first northern outpost has been on the cards for over a year now, though Sleuth hears plans to move into the unit in One Piccadilly Gardens were put on hold after the restaurant owners visited Manchester's largest public square and found that - to deflect attention away from the brutal concrete wall, the broken fountain, the litter, the filthy pavements, the worn grass, the fast food outlets, the criminality and the addicts shouting at pigeons; and to generally smarten the place up a bit - the council had installed a massive kebab.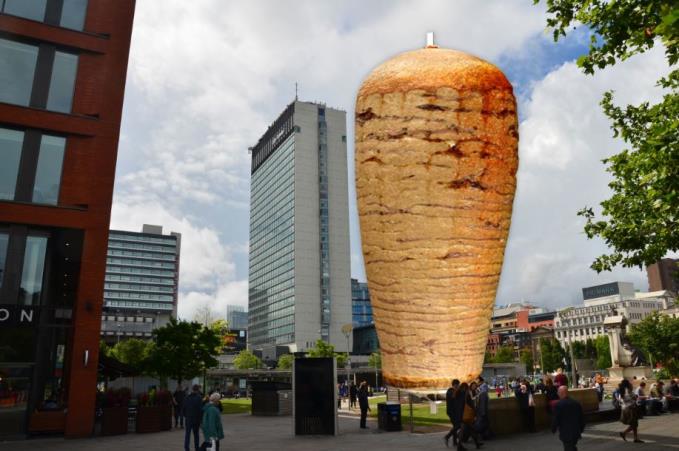 SLEUTH'S DISH OF THE WEEK: THE PICCADILLY GARDENS SALAD
Whilst we're on topic, Sleuth was walking past the Vienna Coffee House on Mosley Street when his eye was caught by the menu. In it, there are various salads named after Manchester places: Cathedral Gardens, Sackville Gardens, St John's Gardens and so on. Parsonage Gardens is 'smoked salmon, avocado, gruyere, hard-boiled egg, lemon dill dressing'. Oddly the biggest 'Gardens' is missing, that of Piccadilly. Sleuth asked why. "Well," came the reply, "we couldn't get it to work." Apparently a salad of 'brutal concrete, litter, filthy pavements, worn grass and criminality all topped with a drizzle of broken fountain and a few slithers of donner kebab' wasn't a seller.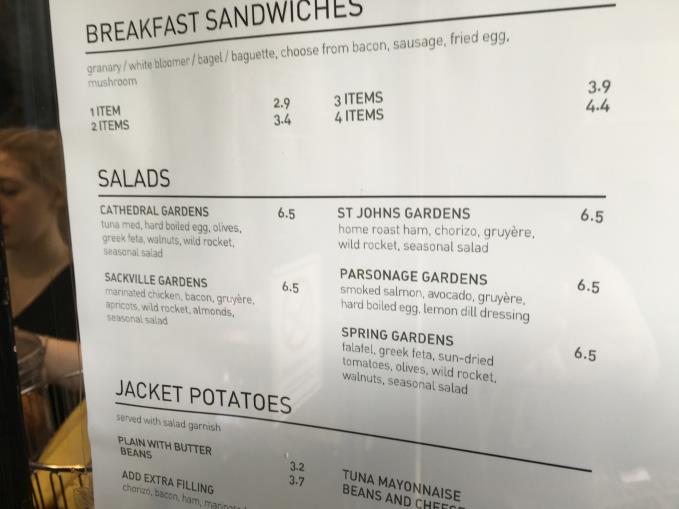 SLEUTH'S CANNY TOURISM MOVE OF THE WEEK
Sleuth has always said that, given the debased nature of Piccadilly Gardens, a really good idea would be to turn it into the 'Icons Gardens' - where cheesy statues of Manchester bands, sporting heroes, important political figures, Nobel prize winners, significant scientists and so on are erected so tourists and locals can take selfies with them. Commerce is usually more savvy than councils and so Sleuth is delighted that Affleck's has taken the lead. On the stairs is this almost life-sized image of Salford Lad's Club, which enables all the Smiths' cultdom lot to take a piccy of themselves as though they were in the band.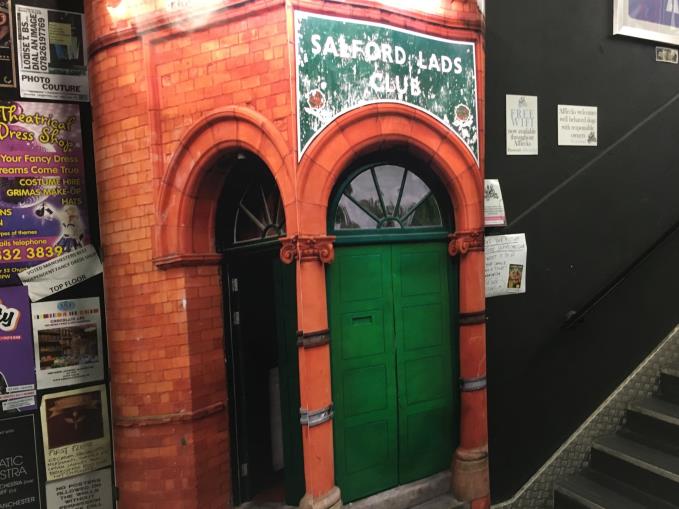 SLEUTH'S (REALLY) SHITTY PROMO OF THE WEEK
Sleuth thinks you should always beware a free lunch...

Two days later...

Still, thinks Sleuth, there's a certain inevitability about eating free Mexico food and spending all day on the khazi.
SLEUTH AND THE WHITWORTH PARK VODKA INCIDENT
Sleuth's college correspondent reports how recently he went to Whitworth Park, with his mates and his lunch, and was sat there when a remarkable scene happened in front of him. Running down a path was a man in a blue hospital smock, pulling along a drip still attached to his arm. He was staging a break out from the nearby Manchester Royal Infirmary. In his other hand he was carrying a bottle of vodka that he was gulping down. He careened into Sleuth's correspondent's bench and then lurched to another before collapsing on it at which point paramedics rushed up and took him away. The big mystery surrounded how the man had procured the vodka. Surely the Tesco Express over the road hadn't served a man with a drip?
SLEUTH'S PATHETIC WESTERN WORLD WARNING OF THE WEEK
Apparently there's ISIS and Brexit and Trump and Russia in the Ukraine and a whole heap of grievious headache-inducing world troubles, but here in this safe European home we have to put signs up such as this to warn people that someone might be smoking a pipe. Oh for **** sake.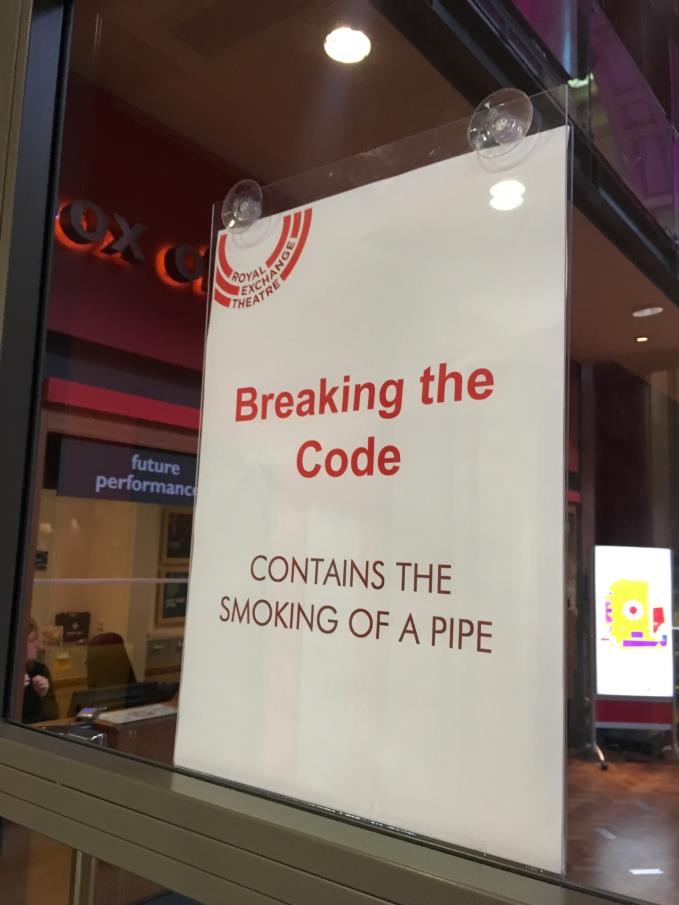 SLEUTH'S EXISTENTIAL QUESTION
Sleuth was at the relaunch of The Palace Hotel this week - which is now called The Principal - following the completion of an extensive £25m renovation. Owners Starwood had drafted in the Sunday Times Style magazine to host the bash and to bus in an army of London fashion luvvies to smarten the place up a bit. One such luvvie approached Sleuth as he searched under tables for unfinished bottles of wine.
"Are you somebody?" said the man in the Hunter S Thompson sunglasses, silk neckerchief and striped, flared culottes.
"Excuse me?" said Sleuth, now looking under floorboards for unfinished bottles of wine.
"Are you somebody? I mean… are you somebody?" repeated the man in the Hunter S Thompson sunglasses, silk neckerchief and striped, flared culottes.
"Ah, is this some kind of existential question?" inquired Sleuth, forgetting the wine and pulling out his philosopher's pipe.
"Er, I don't know what that means?" said the man in the Hunter S Thompson sunglasses, silk neckerchief and striped, flared culottes, before skipping off to join a gaggle of drag queens who'd surrounded a very confused but happy looking Bez.
Sleuth continued his search.
BEZ & JESUS
Speaking of Bez, Sleuth has met the former-Happy Mondays maracas-man on a number of occasions, each more fascinating than the last. Though the wild-eyed terpsichorean was in a particularly baffling mood at the Principal bash, as conversation turned to global economic environment (as it usually does with Bez).
"You know why London is Europe's financial capital don't ya?" said Bez.
"Er history, infrastructure, airports?" replied Sleuth.
"Nope…" said Bez, with a knowing look. "It's because they buried Jesus under the city."
"Ah that must be it," said Sleuth, now desperately looking for the man in the Hunter S Thompson sunglasses, silk neckerchief and striped, flared culottes.
SLEUTH'S HANGING BASKET OF THE WEEK
You know something, Sleuth's had it up to here with builders, with their wolf-whistling, foul language and bloody hanging baskets.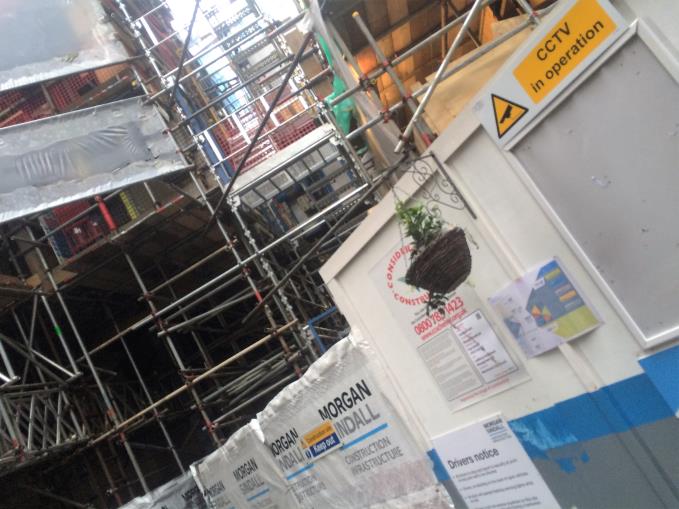 Powered by Wakelet