FOR everyone who failed to notice that Stoke's most famous Freddie Mercury wannabe had turned fashion designer, your ignorance is near an end. Robbie Williams is set to launch his Autumn Winter 2012 range of clothing at Selfridges' stores in Manchester.
Named 'Farrell', the brand is inspired by Williams' own grandfather Jack Farrell. Also known as Jack The Giant Killer he was allegedly a 'notable dresser' and has inspired his grandsons latest line.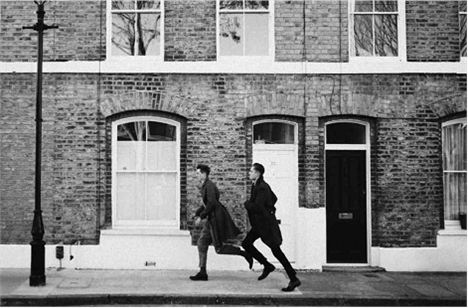 The Manchester launch takes place on 30 August at Selfridges Exchange Square and 3 September at Selfridges Trafford Centre.
Former Burberry man Ben Dickens is now head of design with Farrell, most likely playing a Gary Barlow like role doing the real work whilst Williams vies for the headlines.
Speaking of the venture, Williams himself said: "It's exciting. It's very similar to making an album, after all that's what an album is? It's an idea. What is art? It's an idea, as are clothes. We are at the tip of an iceberg, and it is an iceberg. Come join us, we are many."
The AW12 collection claims it explores British history with 'military themes, taking inspiration from utilitarian silhouettes infused with British made fabrics.' From the pictures it appears 'utilitarian silhouettes' can be translated more casually to 'coats with shiny buttons'.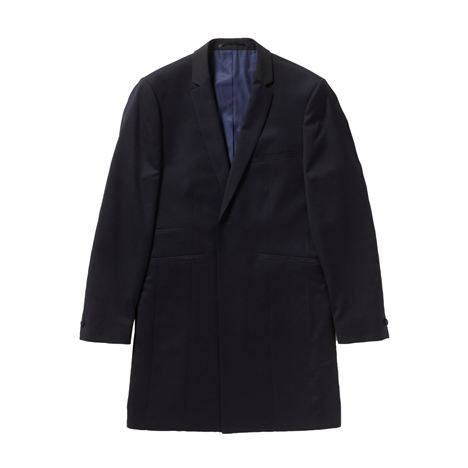 Farrell Overcoat, £325
Price wise things could be worse when compared to other celebrity tied fashion ranges; the new Farrell overcoat (above) is priced at £325, while trademark peacoats are priced at £275. Elsewhere the current range offers shirts at the £80 mark and chinos at £85.
Visit www.farrell.com for a closer look at the range.