Blink and you'll miss it, is the easiest way to describe Richard Smith Bespoke. A modest and minimalistic menswear shop, located just off Deansgate, it's nestled between Gaucho and Bella Italia. Compact yet mighty.
The label has even been tipped as 'one to watch' in a Manchester city guide by Louis Vuitton.
Small it may be, but good things often come in small packages. Or so we've been told.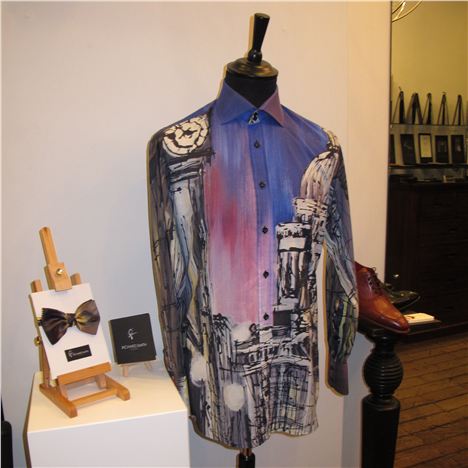 Brightly coloured designs at Richard Smith Bespoke
Richard Smith Bespoke is a self-proclaimed bespoke menswear brand offering shirts, suits and overcoats fitted by in-house tailors. The design house prides themselves on their choice of materials sourced from Italian and Scottish mills and sends suits to London to be for the initial creation before they return to the Manchester shop for further adjusting and tailoring.
One thing they don't have on offer are shoes, but the store has a partnership with Jeffrey West for footwear to compliment their designs. However accessories are provided in store, and range from ties and braces to cravats and cufflinks.
Aimed at young working professionals, this brand attracts men of all ages. Although a made-to-measure shirt will cost upwards from £150 and a two-piece suit can cost around the £1,200 mark, Richard Smith Bespoke customers are looking for investment pieces to last.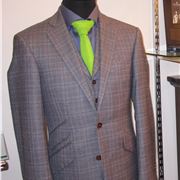 Colour and attention to detailThe one thing all customers have in common is a desire for individual style; whether a simple touch or a more outlandish style is what they're looking for. There's even a flamingo print for those daring enough. 
This label gives men the chance to dabble in fashion - although not always the wisest of moves. Richard Smith Bespoke gives personal twists on the classic suit, whilst also bringing influences of modern art and culture into the mix. The meticulousness is the pride and joy of this brand, even the website states, "Attention to detail makes the difference between a good suit and an excellent suit."
Suit linings are one way Richard Smith, designer and owner, has allowed customers personalities and fun sides to shine through. He even recently collaborated with artist Paul Kenton to create a fashion and art exhibition in London's Mayfair area, handpainting and transferring the artwork onto suits.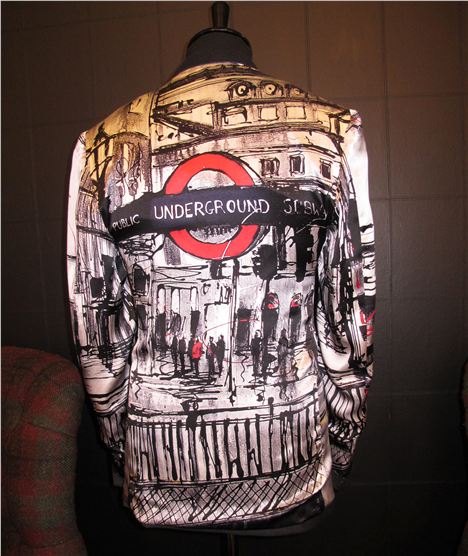 One of the bolder designs at Richard Smith Bespoke - would you wear it?
Smith, the man behind the brand, is a born and bred Mancunian who studied for his Art and Design degree at Manchester Metropolitan University. He then went onto Giorgio Armani to assist for eight years before flying the nest to set up on his own.
The Richard Smith Bespoke label has gone from success to success, and been featured at New York Fashion Week in 2012 as well as in numeorus publications including GQ. The label has even been tipped as 'one to watch' in a Manchester city guide by Louis Vuitton.
Smith might only have the one shop at present, which has been based on St. Mary's Street for the past four years, yet he has aspirations to expand further afield to Alderley Edge and Knutsford.
If it's a tailored or bespoke special piece you're after then Smith is your man. Maybe hold off on the flamingos though.
Richard Smith Bespoke can be found at: St Mary's Street, City Centre, M3 2LB.
Opening times are Monday - Saturday, 9am - 6pm.
Follow Richard Smith Bespoke on Twitter @RSmithBespoke or for more information visit the website here.
Follow Leanne on Twitter at @leacoppock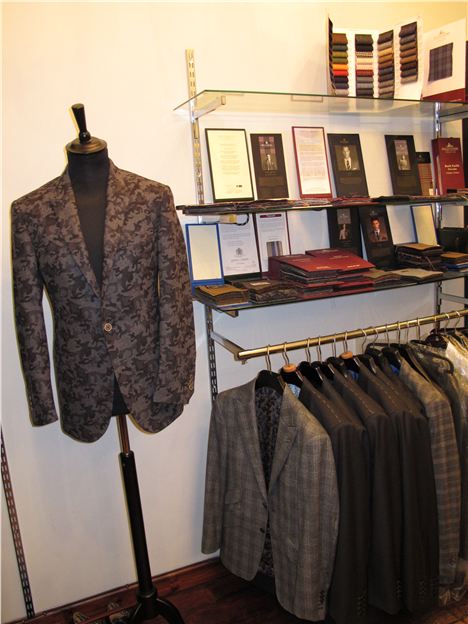 Detailed design and fabrics