ASK any make-up artist, to achieve a flawless face you'll need to start with a strong base and foundation; a smooth, poreless canvas to work miracles on.
Streaky, cakey, dry or slippery foundations – we've all had a few wrong'uns
Yet we tend to get it very wrong before we manage to get it right, don't we? To find a matching foundation needs determination, good lighting, honest friends and years of trial and error. The face too dark, neck too light combination is so common it's frankly cliché. Whether streaky, cakey, dry and slippery foundations – we've all had a few wrong'uns (and left handprints on the walls, and powder down a white shirt in the process).
So what's a girl to do? Go au naturale? (Don't be daft). Try and try again, that's what.
We wanted to know which beauty brands have the best foundation products for today's most covetable model-off-duty, fresh-faced, dewy beauty look. And, importantly, do we really have to spend more to get the most flattering base?
We've trialled twelve top-selling dewy foundations - six expensive, six cheap - in pursuit of barely there beauty.
Here are the results:
BUDGET: REVLON 'PHOTO READY' - £12.99
Colour: 'Shell'
Boots
"I had to apply this foundation with my hands for fear of contaminating my foundation brush with this glittery atrocity. I chose the colour 'shell' which really is much paler than I would normally choose but, when buying it off the shelf in Boots, you don't exactly have a professional to hand when picking the best colour to match your skin tone. I'm the kind of pale that makes people stop and ask if I'm okay so I usually try to buy darker. Overall I really, really dislike this foundation. I couldn't wait to get it off my face. It feels really sticky and somehow seems to accentuate every single flaw on my face rather than covering over it nicely. Plus, I will never understand the need to put glitter in a foundation." - Lucy
Rating: 1.5/5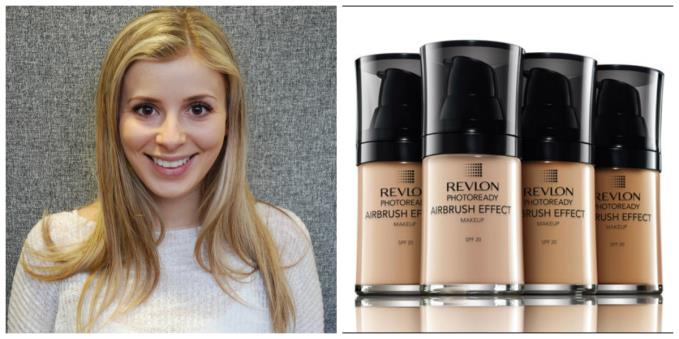 Lucy wearing Revlon Photo Ready
EXPENSIVE: LAURA MERCIER 'CANDLEGLOW' FOUNDATION - £35
Colour: 'Macadamia'
Harvey Nichols
"This one feels expensive. It's still a bit paler than I'd go for personally but the lady on the Laura Mercier counter convinced me that "a foundation shouldn't be doing a bronzer's job." With some bronze I can see myself enjoying this as a daily foundation. It definitely has that 'dewy' look without being sticky, plus feels much lighter on my face than the Revlon foundation. I could comfortably wear this all day, especially during the summer months." - Lucy
Rating: 4/5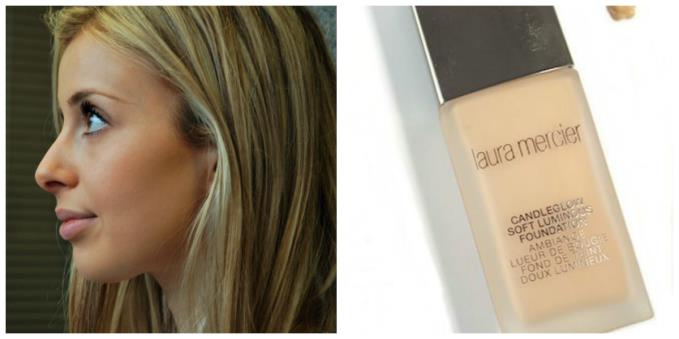 Lucy wearing Laura Mercier's Candleglow Foundation
BUDGET: RIMMEL 'WAKE ME UP' - £7
Colour: 'Ivory'
Boots
"I guess the true test for Rimmel's 'Wake Me Up' foundation was if it really helps to wake me up - or at least help me look a little more awake. On first try, the colour matched surprisingly well; it felt nice on the skin and smelled really pretty. The coverage was quite good and it sat comfortably on my face. I would probably try this out as my everyday foundation." - Olivia
3/5
Rimmel 's Wake Me Up
EXPENSIVE: STILA 'ILLUMINATING LIQUID FOUNDATION' - £25
Colour: '10 Watts'
Harvey Nichols
"I found the texture of the foundation far too runny and it felt like I had hardly put anything on. So even though it felt really light on my skin, there just wasn't a great enough coverage. It left my face feeling a bit sticky and who wants that? I don't think the colour match was too bad but I probably wouldn't buy it again." - Olivia
Rating: 2/5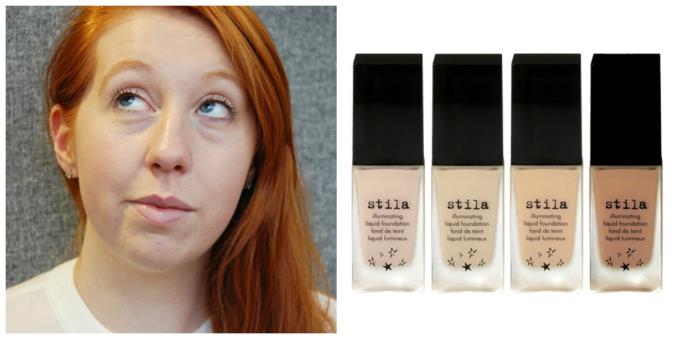 Stila 's Skin Illuminating foundation
BUDGET: L'ORÉAL LIGHT INFUSING FOUNDATION - £10.99
Colour: 'Rose Pearl'
Boots
"This foundation is very light and feels silky and smooth to apply. It goes on very well and makes my skin feel like it's able to breathe. The colour matches well to my skin and doesn't feel like it's heavily caked on with a trowel. I can see the difference in how dewy my skin looks compared to my usual foundation. Typically I like more coverage from a foundation, so I doubt I'd be comfortable on a night out wearing it. Other than that, it provides a nice glow and is great value for daytime usage." - Helen
3.5/5
EXPENSIVE: YSL TOUCHE ÉCLAT FOUNDATION - £32.50
Colour: 'BD30'
House Of Fraser
"I'm a fan of YSL's Touche Éclat concealer so was looking forward to trying out the brand's foundation for the first time. The counter worker recommended shade 'BD30' to me which, when applied to my pale skin, felt far too dark and orange looking, especially around my jaw line. It also feels very oily and smells strong, so much so I didn't want to keep it on my face for long. However, the coverage is good – not too light or heavy, it feels hydrating and there was a definite dewy hint to my face." - Helen
Rating: 2/5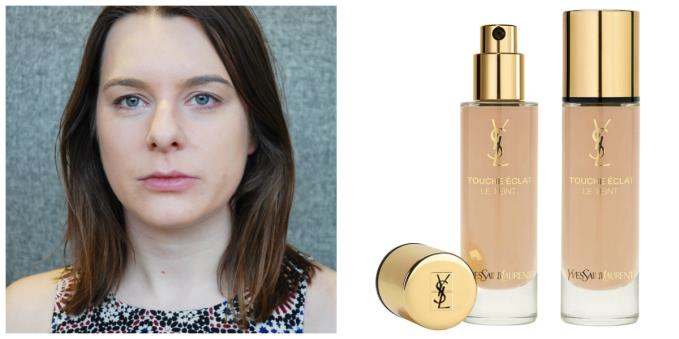 Yves Saint Laurent Touche éclat
BUDGET: NO 7 INSTANT RADIANCE - £12.50
Colour: 'Calico'
Boots
"Initially I was looking forward to the idea that this foundation was going to give me a 'radiant boost for tired, stressed skin' after a busy week in the office. And, at just £12.50, the price point is also a steal."
"I have a general rule with my foundation application: there should be no more than three pumps for full coverage or I'm out. No7 passed the test and it gave an even coverage. The colour was just ever so slightly darker than my skin tone so it gave a sort of buffed effect. The liquid itself isn't very thick so you don't feel like you're caked in make-up. However, my hopes were dashed about looking refreshed and no longer stressed – it didn't work that miracle for me. I would use this again but I worry one application wouldn't last the day, and no one needs to see more of this tired face." - Alana
Rating: 2.5/5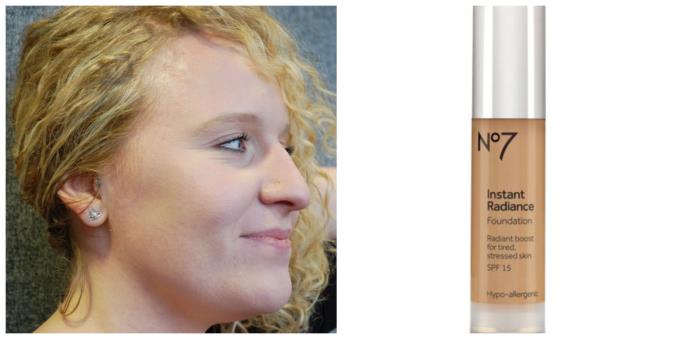 No 7 Instant Radiance
EXPENSIVE: CHARLOTTE TILBURY 'WONDER GLOW' - £32.00
Colour: Fair Pale, 3.5
Selfridges
"I really like this foundation. It passed the first test and I achieved a full face application in just three pumps of the bottle. It provides a thick coverage, which I like, and my face has a warmer glow with it on. After using it a few times now, I'm impressed with how well it stays on throughout the day and I don't feel the need to reapply. There is a down side though - there is a slight chemical odour to it - but you soon get accustomed."
"The box states 'Flawless long lasting coverage' which I think perfectly sums this foundation up." - Alana
Rating 3.5/5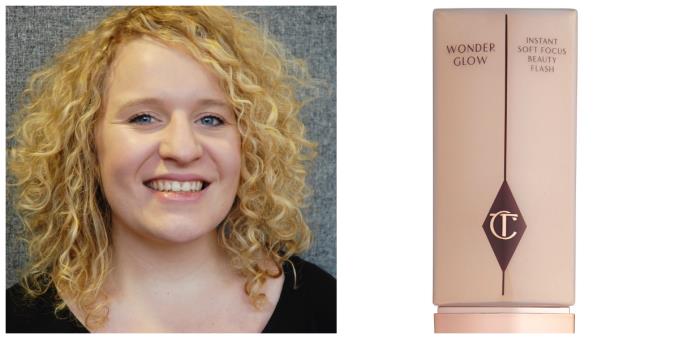 Charlotte Tilbury Wonder Glow
BUDGET: MAX FACTOR 'FACE FINITY' ALL DAY 3-IN-1 - £12.99
Colour: 'Tawny'
Boots
"This foundation shade is pure Oompa Loompa orange in a bottle. There were only two options of darker foundations available by Max Factor's celebrated Face Finity and 'Tawny' was the closest shade to my skin tone. Still, the response from my colleagues when I plastered this over my face was of sheer amusement. Let's just say I'd most likely glow in the dark on a night out. Yet, I'm used to the shade struggle when it comes to buying cheaper foundations. Expensive foundations tend to include more shades and are tailored to the varying darker skin tones and the underlying hues of red, yellows and greens. I had hoped I'd be safe with Max Factor - after all, Hallé Berry and Rochelle Hulmes have been past and present brand ambassadors. On the plus, Face Finity has a satin feeling and is a solid foundation for people wanting a bold coverage on the cheap." - L'Oréal
Rating: 2.5/5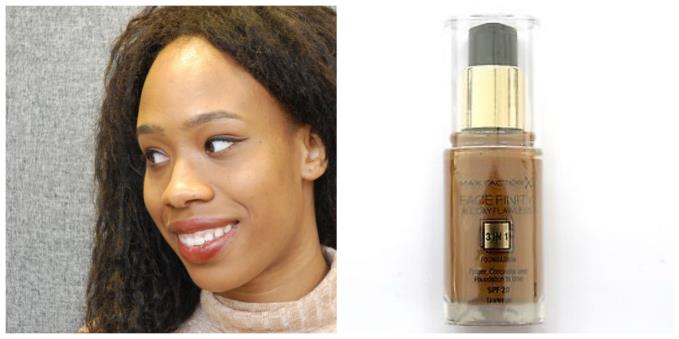 Max Factor Face Finity
EXPENSIVE: GIORGIO ARMANI 'LUMINOUS SILK' FOUNDATION - £37
Colour: 8.5
Selfridges
"I'm glowing. I'm radiant. I'm exuding sun rays - okay, I'll stop. But Giorgio Armani's Luminous Silk foundation really does give me an added confidence boost. It's light, but buildable. And, when used with the right primer, smooths on like liquid gold. The colour match could be better - a problem I find with all brands - but it's a far closer match than most I've attempted. That scores highly in my book. Get your wallet out and pay the big bucks for this foundation." - L'Oréal
4/5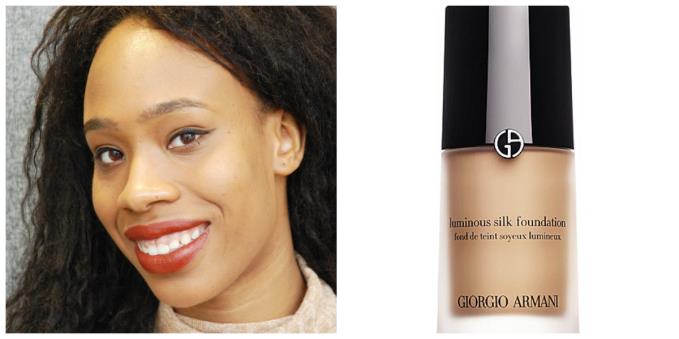 Giorgio Armani Luminous Silk
BUDGET: MAYBELLINE SATIN LIQUID - £7.99
Colour: 'Natural Ivory'
Boots
"I chose the shade 'natural ivory' which looked like the closest match to my skin but once on you could tell the match wasn't perfect and was slightly too orange. I have combination skin so this foundation made me look greasy in areas - I had hoped for a dewy glow. Worse still, my skin felt sticky. On a positive note, as the day went on the stickiness lessened and the foundation seemed to stay on for most of the day, even through a Zumba class." - Emma
Rating: 2.5/5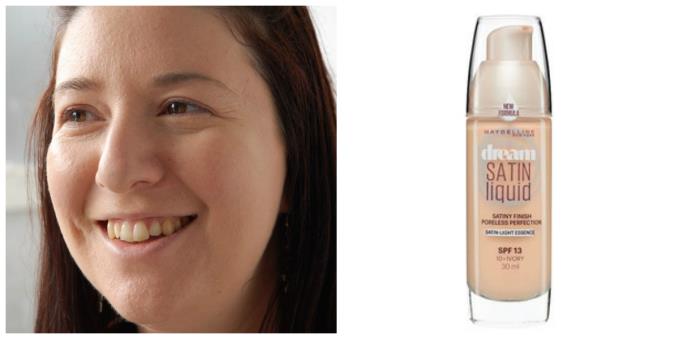 Maybelline Satin Liquid Foundation - £7
EXPENSIVE: NARS SHEER GLOW - £31
Colour: 'Gobi'
Selfridges
"NARS Sheer Glow is brilliant for combination skin like mine. The foundation felt really light on my skin and gave a natural healthy glow without my skin looking shiny and oily in areas. The shade 'Gobi', chosen by a Nars representative, was a great match for my skin colour too. NARS recommends putting this on with your fingers to stimulate the skin rather than a brush - a top tip. The only downside is that the bottle of foundation does not come with a pump, once you buy this separately you cannot put the lid on... therefore not good if you are travelling." - Emma
Rating: 4/5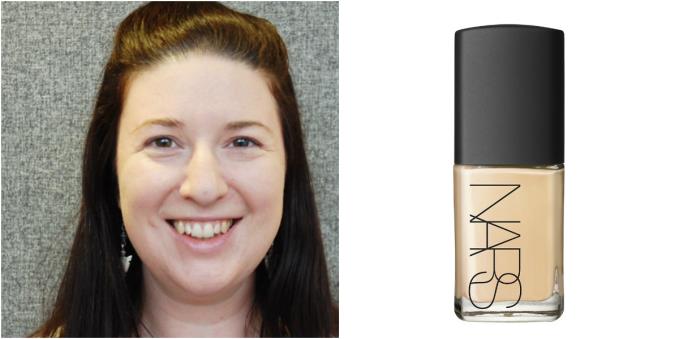 Nars Sheer Glow
VERDICT
Budget foundations - 15.5/30
Expensive foundations - 19/30
Time to consult your bank balance, as the expensive foundations were the most favoured with the team. But that was to be expected. With a make-up artist on hand with most luxury beauty brands stalls, and with more advanced formulas to choose from, there's a lot more opportunity to find the most suitable match for your skintone and coverage needs. Even so, there were many pleasant surprises from the budget brands: Rimmel's 'Wake Me Up' foundation at just £7.00 provided great coverage and the best value.
To keep up to date with Body Confidential find us on Twitter, Facebook and Instagram
Powered by