IT'S indicative of the level of interest in London Road Fire Station that only 10% of those who wished to attend the latest round of consultations could actually do so.
As Ingall lays down his masterplan one thing becomes clear, the whole London Road project swings around two key elements; the hotel and the courtyard...
In a few short weeks, over 1500 people signed-up to come hear Allied London boss, Mike Ingall, outline the property developer's latest vision for the crumbling Piccadilly landmark – acquired from previous owner Britannia Hotels in November last year following three decades of neglect and deception.
But why such unprecedented interest? The city is surging skywards at an alarming rate, soaring skyscrapers and ambitious property schemes are ten a penny in Manchester. So why have so many locals invested so much in an obsolete fire station in this long forsaken corner of the city?
Because London Road Fire Station has drama. And like any good drama it has its cast of heroes and villains, its history and secrets, its peril and salvation, its love and contempt. But London Road also has possibilities, many possibilities, and perhaps most importantly of all, it has questions yet to be answered, such as this…
Now the dust has settled, what exactly are Allied London planning to do with it?
That was the question at the heart of proceedings on Friday morning, as attendees including national journos, councillors, campaigners, property bods and local residents filed through the Grade II-listed building's vast oak doors and capacious courtyard into the former engine room.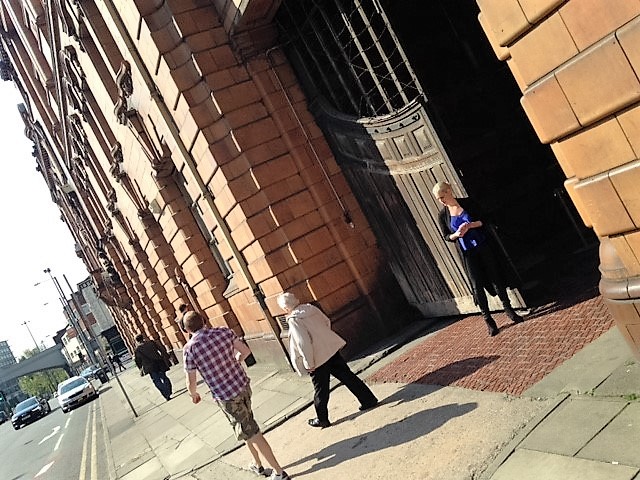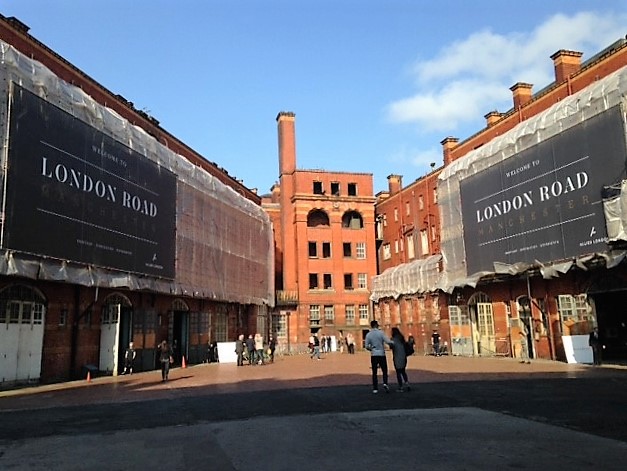 The Courtyard
"These are only ideas," began Ingall, keen to stress that nothing was yet concrete. "What we'll be showing you is a preview.
"So far we've only submitted a temporary application to allow us to open up as much of the building as we can," he continued, "meaning we can host a series of pop-ups events throughout the summer and bring this building back to life."
Allied plan to submit a full planning application in early autumn, but before that comes the small matter of nailing down worthy partners.
"London Road is going to be a place of experience in every part of the building," said Ingall. "It'll become 'One Space' with a thousands aspects working off one another.
"They'll be twelve to fourteen uses," he explained, flicking between the five levels discussing plans for 'signature restaurants', 'destination' bars, interactive art spaces, coffee-cum-flower shops, a cinema and a spa, amongst others.
"The challenge now is finding world class operators who can make the most of this building, operators who can bring experiences we don't yet have in this city."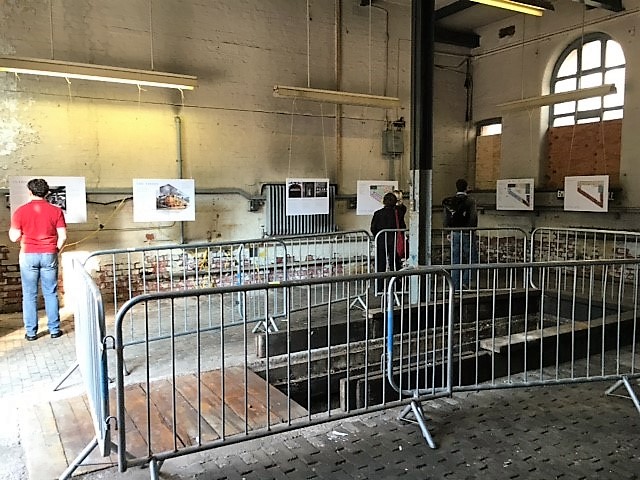 London Road floor plans (see below) within The Workshop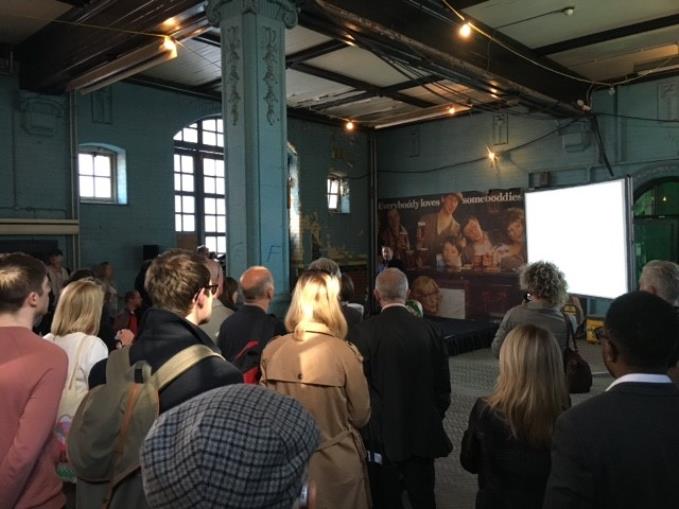 Ingall addresses the gathering
As Ingall lays down his masterplan one thing becomes clear, the whole London Road project swings around two key elements; firstly, securing an internationally recognized boutique hotel brand as anchor tenant; secondly, animating the courtyard that so dominates the interior.
"We want to dig out the courtyard and unlock the full potential of the basement," said Ingall, "We're looking to install a glass box at ground level and create an events space that can morph between uses and create a hub of activity."
As for the hotel - which will occupy space on all five floors - Ingall is giving little away. "We're in discussions with six major operators, a final announcement will be made in summer."
READ: 28 Images Taken Inside London Road Fire Station
Moving onto the building's structural integrity, Ingall assured attendees that despite fears, much of the building was not beyond redemption. Quite the opposite. "We don't actually need to do a lot to London Road, and we don't really want to either" said Ingall, referring to its wealth of original features. "The only thing that requires significant repair is the balconies that surround the courtyard - they're completely shot."
During the presentation, Ingall also revisited his mooted 'Whitworth Arc' - a theoretical 'spine of activity, experience and culture' running from London Road down Whitworth Street, past the proposed Kampus scheme and Cornerhouse site, through locations such as HOME and MOSI, ending in Allied's St John's neighbourhood with Old Granada Studios and the new £110m Factory arts centre.
"It creates a new walking route," explained Ingall, "a new direction through the city" - one which bypasses the grim realities of the Piccadilly approach and begins and ends on Allied London's estates. Very clever, Mr Ingall.
London Road plans so far include:
- Multiple restaurants, including: a 'garden restaurant' (we think that means a terrace), a hotel restaurant, a 'signature' restaurant and a chef's table restaurant - one of which, Ingall explains, is 'likely to be Japanese'.
- A handful of bars, including: a speakeasy, a bar/tea room and a 'destination' bar (possibly located in the police cells – 'with the option of overnight lock-ins').
- 90-120 room world-class boutique hotel
- 36 high-end apartments
- A cinema
- A spa
- A coffee/flower shop
- A digital arts space/bar
- Workspaces
- Arts, events and music space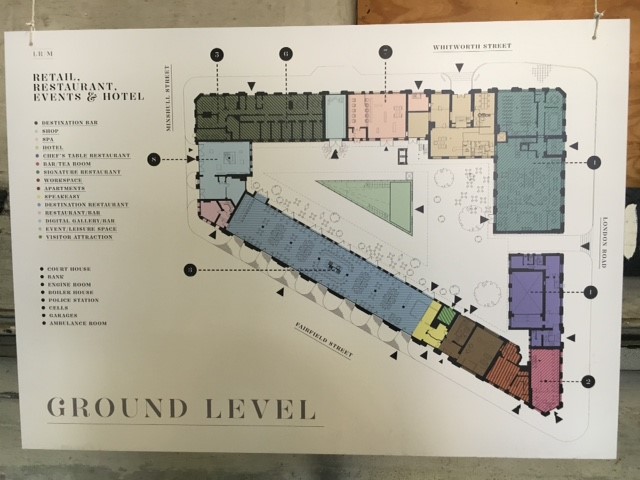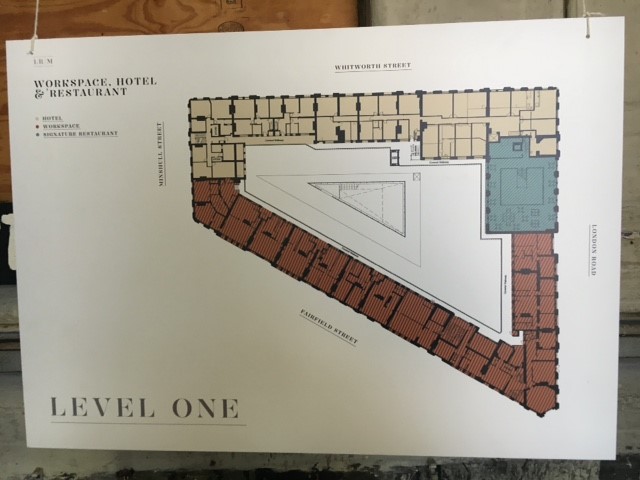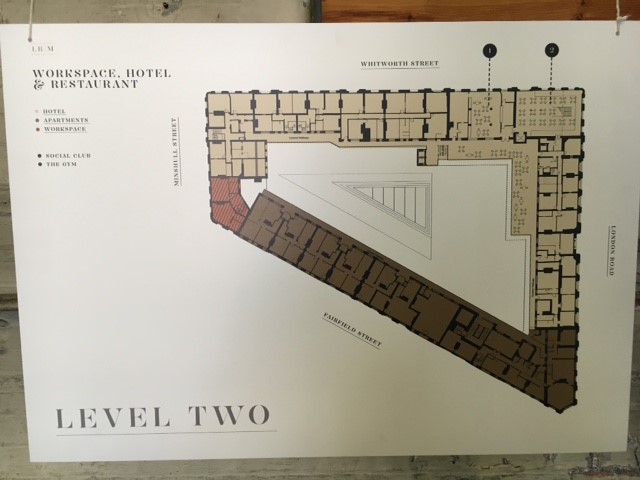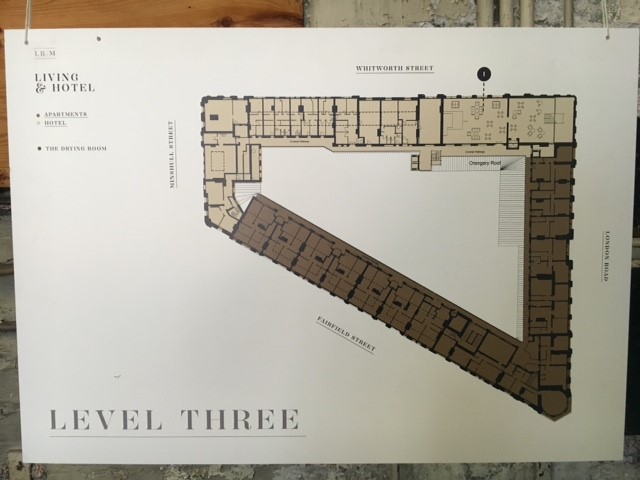 Find out more at londonroadmcr.com
Powered by