Where is it? 91, Oldham Street, Manchester, M1 1JR
Tel: 0161 839 2050
At £24, the knitwear is an absolute steal. I didn't think anyone would be able to make a slouchy jumper look glamourous, but Retro Rehab do this well.
What is it?
Established just under a decade ago and nestled along Manchester's most contemporary street, is a little vintage gem.  An absolute treasure trove for vintage-lovers, Retro Rehab is an independent boutique with an ever-growing reputation in Manchester's retro-hub, the Northern Quarter. With the outside painted candy green, the shop adopts a total air of femininity, with enough dresses to make any 50s housewife jealous.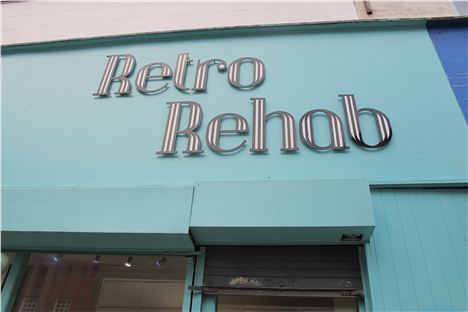 Who shops there?
With clothes predominantly from the 1950s era, the boutique attracts young women with flair for retro and those in search of a piece of history in the form of a lovingly reworked skirt or dress. A lot of the items are made shorter to be more wearable and up-to-date, whilst still embracing the fashion of past generations. The boutique is a must-stop for ladies who adopt an individual style and like to rebel against the mass-production ethos of the high street.
What does it sell?
Like a well-organised jumble sale jam-packed with gorgeous garments, you're sure to find a one-off piece of vintage which you will treasure for decades to come. The garments are sewn, hemmed and revamped to add even more individuality. The shop also sells a pretty line of jewellery including a two for £5 offer on beautiful vintage necklaces with a floral applique, perfect for stocking-fillers. And if you want to purchase a chintzy silk scarf for as little as £3, the boutique has one of the biggest selections in the Northern Quarter, a lovely finishing touch to any outfit.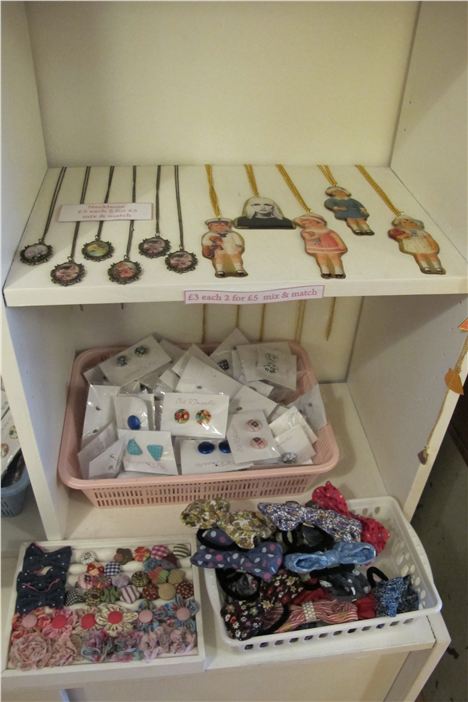 Why go there?
If pretty tea dresses, embellished granny knits and kitsch jewellery are your thing, this will soon become your new shopping haven. Velvet curtains adorn the changing rooms, making your shopping experience even more special and in visual terms, the garments are merchandised immaculately, making it easier to pick out your new fashion find.
Best item:
I found myself lusting after a baggy boyfriend-fit jumper heavily embellished with pink beads, floral decorations and ribbons to turn this into a delight for a girly girl like me. At £24, the knitwear is an absolute steal. I didn't think anyone would be able to make a slouchy jumper look glamourous, but Retro Rehab do this well. The floaty skirts also come in an array of patterns which you definitely won't find in your regular high street store.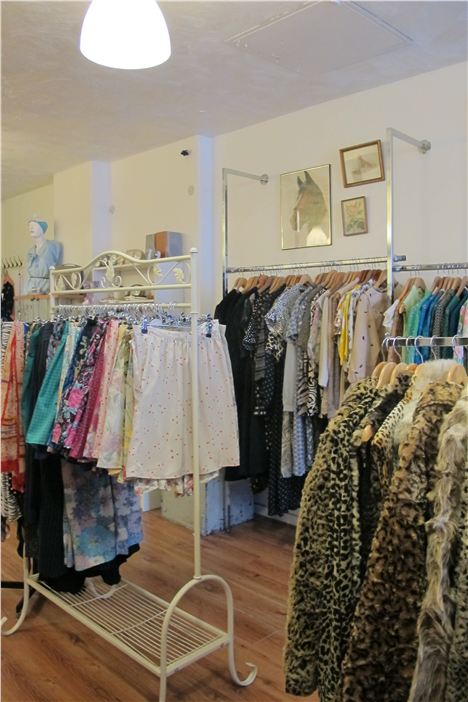 Verdict:
This little boutique makes you feel like you've just stepped into your granny's wardrobe-cum-dressing up box. It's really chic and open retro suitcases are scattered around the shop where you're free to rummage to find your perfect fabric for as cheap as £1. And you can walk round confidently knowing you're the only girl rocking it. With an abundance of bow blouses, Peter Pan collars and pleated skirts this is a vintage-loving ladies ultimate shopping sanctuary.
Follow Rebecca on Twitter @bexxie1306