PROMOTION
IT'S now four weeks since I began my personal training sessions with Rich at the Y Club and every session, I've come away exhausted with jelly legs and arms. In the initial consultation I asked to focus on full body workouts. I certainly got what I asked for.
These weights are amazing for getting your cardio hit while working the targeted muscles and core
Over the last month, we've covered dumbbells, cable machines, circuit training and, my personal favourite, kettlebells.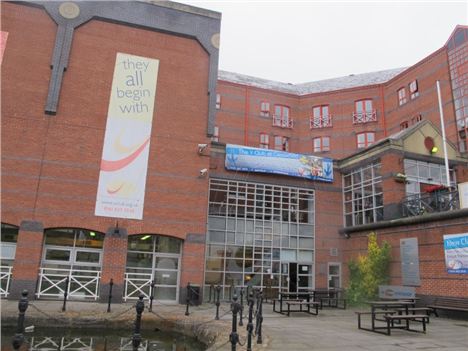 These weights are amazing for getting your cardio hit while working the targeted muscles and core. Rich has taught me how to do the swings properly and how to control the weight when doing snatches to avoid bruises – both very helpful, if not essential, for when I'm training alone.
I've also made great use of the weighted cable machines and dumbbells, learning different movements and how versatile they can be, with Rich always encouraging me to get those final few reps out.
I was less used to the cardio workouts so some of the circuits made me feel light-headed. Thankfully, Rich didn't adopt the drill sergeant persona you associate with personal trainers, yelling at you to keep going even as your legs buckle. When I told him I was fading, he made sure I got the rest and water I needed.
It was good to know that even though the job of a personal trainer is to push you further than you would push yourself, Rich understood that this was new territory for me and I sometimes needed more time to recover.
I've had one session a week with Rich and have trained on my own two or three times a week. Even these solo sessions have been transformed by having a personal trainer: Rich has taught me new exercises and techniques that I now use regularly. Before starting the personal training, my time in the gym was uninspired and unfocused. Now I'm really appreciating the variety – and the results it's bringing.
Despite a few slip-ups diet-wise, I've noticed a real difference in the way my clothes are fitting and in my fitness levels. In four weeks time, I hope to feel even better. 
Want to try Personal Training at the Y Club Manchester? Visit the Y Club website or call 0161 837 3535.