GIVEN the tangible fear of judgement and the self-inflicted pressure to be 'perfect' that often weighs heavy on us, there's nothing nicer than when mothers help other mothers out. And, though I'm probably biased, I think the sisterhood is especially strong in the Manchester mum community.
From providing mamas with a guilt-free outlet that both they and their kids can enjoy to helping them take back the power when it comes to making life-changing decisions around their careers, here are six exceptional local women who've made it their business to support their fellow mums in feeling happier, stronger and more fulfilled.
---
Joeli Brearley, Pregnant Then Screwed
Her mission: To help victims of pregnancy and maternity discrimination fight back
Having been unceremoniously sacked from her Project Management contract when she told her boss she was expecting, Joeli set out to empower other mums and mums-to-be to share their stories of unfair treatment at work as well as provide them with the resources and support they need to get justice.
"After my son was born and I started going along to parent and baby groups and talking to other mums, I found out what happened to me wasn't an isolated incident," says Joeli. "So many women endure discriminatory treatment from the point of pregnancy. But for many reasons they don't feel able to discuss their experience publicly so this was all going on behind closed doors, crushing women's confidence and ruining their careers."
Joeli launched her website Pregnant Then Screwed in 2015.
"It was slow to begin with; women were afraid to post their stories even though it is completely anonymous," says Joeli, "but then the press picked up on it and it spiralled from there."
Joeli subsequently launched a free advice and mentoring service for women going through an Employment Tribunal, and has also contributed to Governmental discussions on how to reduce pregnancy and maternity discrimination.
The site itself, which is run by a team of eight volunteers, has now gone global, with offshoots in America and Spain, and South African and Indian sites due to go live soon. Joeli's currently working on a documentary about the issue too.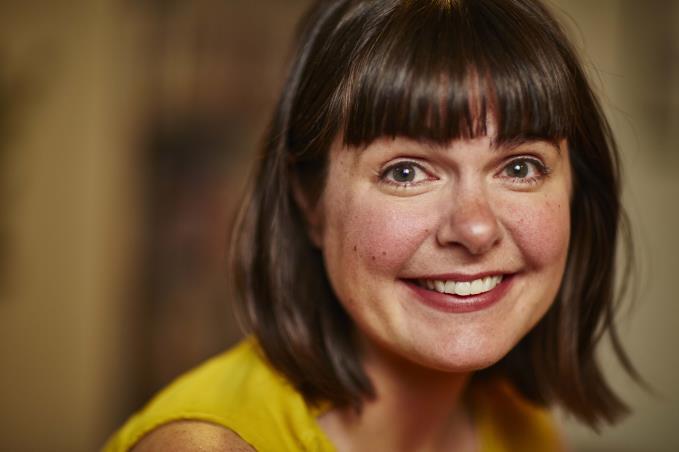 Joeli Brearley
---
Hannah Gregory, Jo Walters and Alice Giles, Our Kids Social
Their mission: To provide Manchester families with a knees-up they can all properly enjoy
Though you might still be able to rise to the occasion for the odd night out, let's face it: once kids arrive, your clubbing days are essentially over – a hangover's much harder to endure when you're dealing with a guaranteed 6.30am wake-up call and a house filled with noisy children playing with even noisier toys…
But thanks to Our Kids Social you can recapture at least a smidgen of your heyday, and show the little 'uns a great time too.
Run by a trio of friends who all have young children themselves, these lively, fantastically fun extravaganzas combine lots of activities for the kiddos (baby sensory, storytelling, face painting, etc.) with a very welcome smattering of stuff designed to keep parents happy (a bar, a DJ playing suitably retro club classics and lots of 'dad dancing'-suitable floor space).
"We came up with the idea for Our Kids Social while we were all on maternity leave together, and we held our first event back in February," says Hannah. "We use a variety of venues from Islington Mill to suburban social clubs, and collaborate with plenty of local businesses and child-friendly groups."
And it sounds like things are going to get even more exciting in 2017. "We're filling up the calendar with socials, festivals and parties," Hannah continues. "We're also planning a mini-festival and may even branch out of Manchester soon."
---
Nikki Baillie, Sling Swing
Her mission: To help new mums get fit, socialise and bond with their baby all at once
There's little time for the most basic degree of self-care – let alone yoga classes and jogging – when you're responsible for a tiny mewling human, so getting back into shape after you've had a baby can be tough. But Nikki's trying to change that.
She runs the Manchester branch of Sling Swing, offering classes where mamas can get a bit of exercise while also holding their little one close via the wonder of babywearing.
"I've always found it a challenge to work for other people and so knew I wanted to run my own business once I became a mum – I just didn't know what it would be!" says Nikki. "Then a good friend heard about the Sling Swing franchise and pestered me until I looked into it. I started the classes in March this year and have been blown away by how much interest there's been."
She's currently running classes in Didsbury, Chorlton, Prestwich, Salford and Worsley.
"The thing I love most about doing this is seeing how happy it makes the ladies who come along," she continues. "Some of them have had a hard time during pregnancy, have PND or just find it hard to fit into this new role as 'mum'. It's fantastic to hear how Sling Swing has helped them, whether it be in making new friends, feeling happier, being healthier, feeling that closeness with their baby or just making them feel a bit more like their old selves again."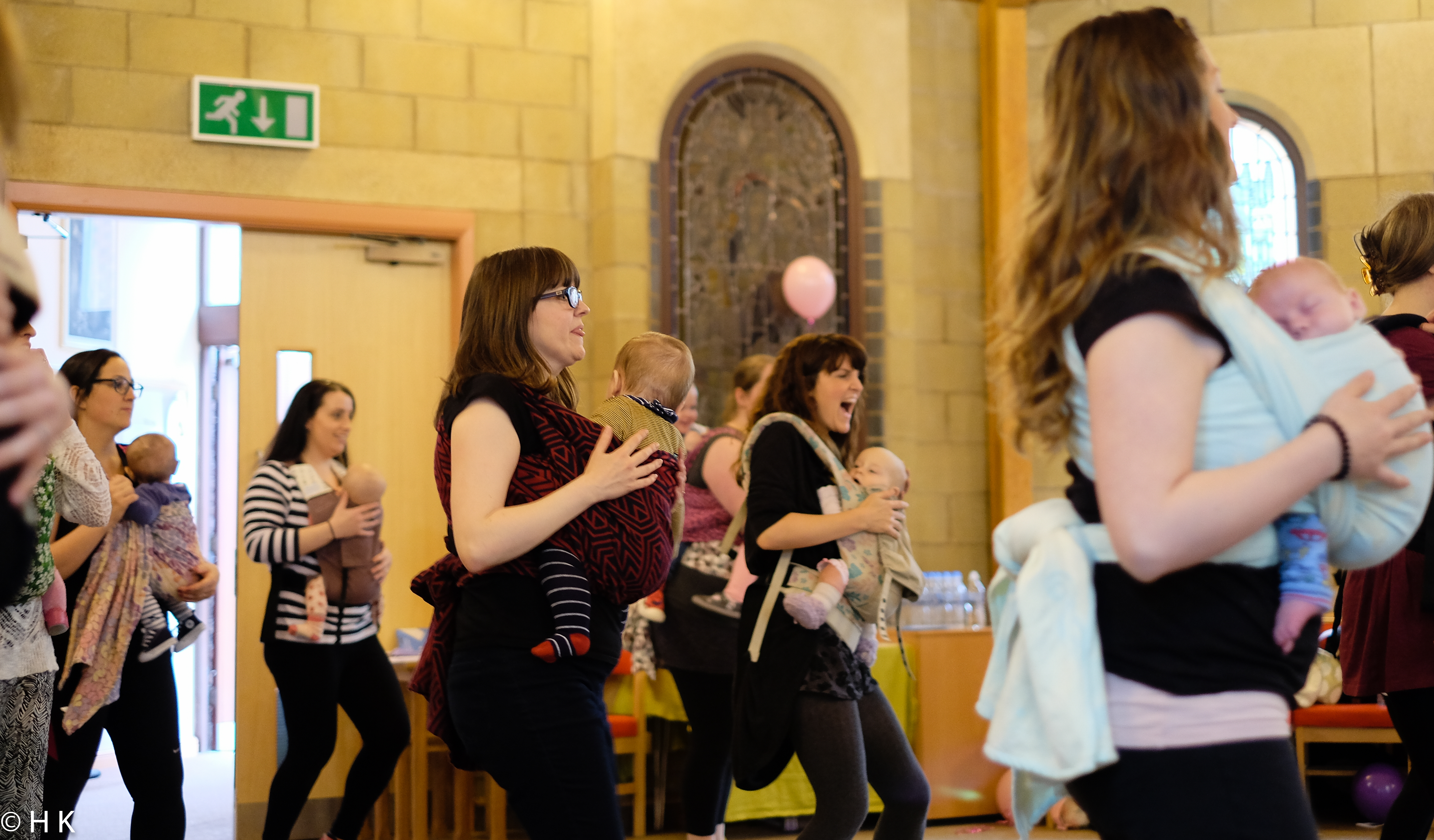 Sling Swing
---
Helen Bryce-Kisby, Lifebulb and Guilty Mothers Club
Her mission: To give mamas the encouragement and confidence they need to rock their return to work
Just like Joeli, Helen was inspired to start her business after being treated poorly by her employer when she became a mother.
"My return to work after maternity leave was pretty rubbish," she says. "I had no idea just how much your confidence can be knocked by having time out – and in hindsight, I'm fairly sure lots of what happened to me wasn't legal...
"I worked in training and development and having designed so much stuff in the past that I knew could be helpful for women I decided to take a gamble and leave the corporate world to go it alone doing something I really believed in."
Helen now runs Lifebulb, which offers courses and workshops dedicated to making the post-baby return to work feel less intimidating for mums, as well as the wonderfully-named Guilty Mothers Club, a series of evening events where mamas can meet, share ideas and get support in moving their careers forward.
"Our newest programme – The Game Changers – launched in September," Helen adds. "It's brought together a group of totally inspirational mothers who want to do something completely new – be that start a business, change jobs or designing a community project that will make a real difference.
"My main learning from this one has been your business idea doesn't have to be perfect and if you wait until it is then it might never happen. Our next intake is in January, and there are still a few places available if anyone's interested in joining us."