Promotion
I'VE been promised 'instantly smooth, softly glowing skin', 'instant radiance and immediate results' on first try of luxury spa brand ESPA's 'cellular renewal enzyme facial'.
Just how smooth will I end up? Like a polished up Goose egg, perhaps?
The thorough and intensive treatment involving proactive fruit acids is one of the Malmaison Spa's favourite facial offerings to help reduce pigmentation, fine lines and wrinkles while leaving skin radiant. Safe to say, unlike 'instant coffee' or 'instant noodles', the final result would be far from underwhelming.
It's my first time in Malmaison's sultry and confined spa within the hotel grounds. It's a point of peace amongst the frantic bustle from the Piccadilly train station nearby. Continuing Malmaison's decadently dark interior theme, the spa is shaded with deep purples, dark woods and low-lighting, while resting Buddhas are frequented throughout. It's a great city-centre respite; a safe haven catering for busy, professional folk running on too much coffee and little time. It's wonderfully calming.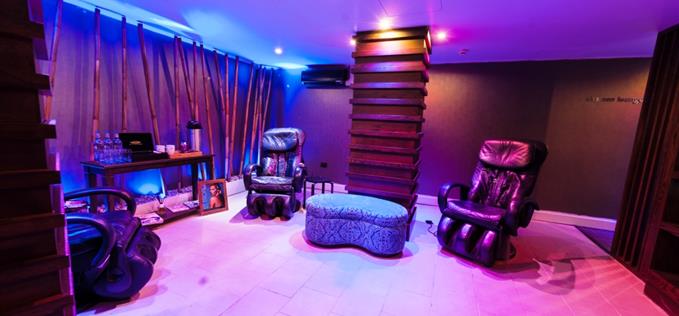 Malmaison'Spa
So the facial. Just how smooth will I end up? Like a polished up Goose egg, perhaps? "It's an enzyme peel, a mix of alpha hydroxy acids and fruit acids – the acids work to penetrate the lower levels of the epidermis to help remove dead skin cells," says my therapist, "It will help boost cell regeneration to help you look younger and smooth out fine lines. We usually recommend a couple of courses but you should see an improvement right away." For those new to facials, the sound of acid treatments sounds unnerving. And thoughts of red-faced post-op acid peel patients is the first image conjured up by my over-anxious mind. "You'll just be a little pink for a few days," I was reassured, "we use a low percentage of acidity, especially on your first go and dependent on the results you want to see."
Now dressed in a robe, I'm walked into the quiet, darkened treatment room. I'd be lying blissfully on my back for the next 90 minutes and the facial would be intensive yet gentle, flickering between hot, cold and tingling sensations. To start, I'd be asked to pick my preferred scents and oils. Then a skin analysis: a neon blue light is shone over my skin allowing my therapist to pin-point my skin's major issues. Lines, wrinkles, blemishes, dry spots are all highlighted in the unforgiving blue-light. Yikes. For me, I need to start downing two litres a day and try to tackle my dehydrated skin.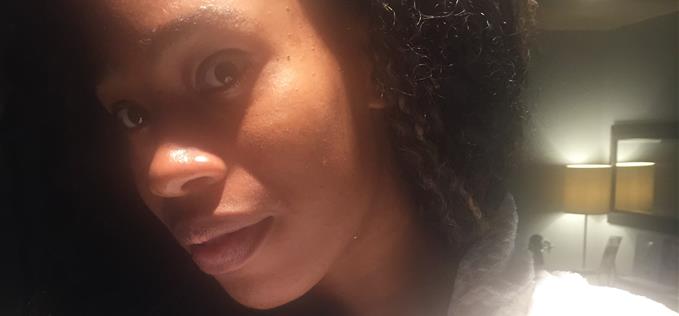 L'Oréal's skin post facial
Next, skin is steamed to open pores, while a Clarisonic brush is used to deeply cleanse the skin and prep it for the acid application. This is the relaxing part. The muscles in your face begin to unwind as does the rest of your body. Next, the tingly bit. The professional enzyme peel is smoothed on gently across the forehead, cheeks, chin and nose. It's not a burning sensation as I had feared but a gentle, steady prickling. You can feel it working – the fruit acids mixed with 'AHAs' marching away to turn back the clock and smooth out the lines. It's not unpleasant and only left on for a few minutes before it's removed. My therapist reassures me throughout, sharing that my skin looks better already.
The treatment continues on. I was promised intensive and I got it. A deep facial massage comes next to work and tone the skin, and you're left to unwind before cold Rose Quartz Crystals are rested on the skin to cool and calm.
The finishing steps involve a professional lifting and smoothing mask; while it sets you're given a head, hand and arm massage. I drift off into another world.
First impressions, I'm more than pleased. My skin glows around the cheeks and forehead, and I will concur, I did look 'instantly radiant'. Those who are intimidated by the thought of an 'acid peel' should give this a chance. With a deeper, thorough cleansing and exfoliation, my skin is soft to the touch and looks considerably more even toned. I leave the Malmaison Spa fresh-faced, make-up free, glowing and beaming with confidence.
Espa's Cellular Renewal Enzyme facial costs £90 for 90 minutes.
Find out more on The Malmaison Spa website