A TRUE Mancunian is proud of their city, and wears that badge of pride proudly. With a population of over 2.5 million, it's not hard to find someone in Greater Manchester who can talk for hours about their love of this northern city.
"We definitely wouldn't move into Selfridges or be a concession in a department store. We have to be different to the rest."
The perfect example being Janine Smith of Uneducated Clothing. Based in Ardwick, this Manchester label is fast making a name for itself with their bright printed designs selling out fast. Smith, alongside her husband Danny, has created a fashion brand so proud of its roots that it strives to keep all operations within a Manchester postcode.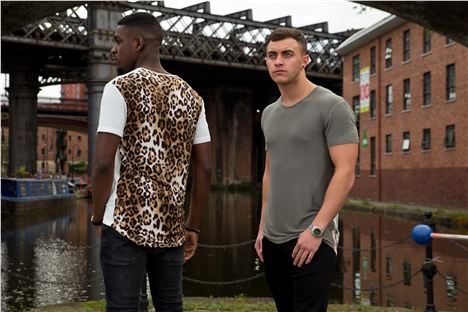 Uneducated Clothing is a made in Manchester brand
"We're proud to make in our own city. Anywhere else would go against our ethos, even if we get our own store it will be in Manchester," explains Smith. "When we looked for our current space we saw places that were five times bigger than this but we wanted the Manchester postcode. We're proud to be Mancunians and to be the only one like us in Manchester."
This fiercely proud sense of belonging is one of the main selling points for Uneducated Clothing, and one that Smith is keen to keep. "Everything has to be in Manchester. We're proud of the fact that we're here feeding back into our local economy," smiles Smith. Her city-proud attitude is infectious and one that is refreshing to see when so many brands are farming out work to cheap labour intensive factories in locations like the Middle East and Phillipines.
"Even the plastic bags that we use to package our products are from a company based near Manchester City's ground. We try to keep everything we can here. We have everything we need right here. We have a girl here, Sophie, who prints our patterns, we even shot our lookbook in Castlefield and around the city; it's a great selling point."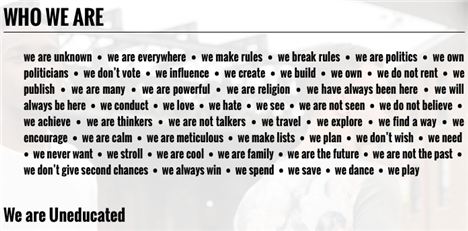 Are you Uneducated?
Uneducated Clothing began three years ago as a result of frustrated shopping trips between Smith and her husband. We've all been in the same situation, stood in a high street shop wondering why we're about to part with so much money for something we could easily make ourselves. Especially when we know it cost the brand so little to make.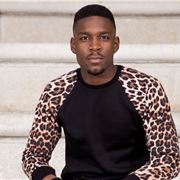 Bold patterned designsThe fit is the main concept for the label. "Danny plays a lot of sport and football and wanted something that's longer, more fitted," explains Smith. "Getting the fit spot on was important to us, and we wanted to compliment the body rather than hide it." 
If you've worked hard on your physique then it would seem a shame to hide it under layers of baggy clothing. Plenty of guys feel the same way according to Smith.
"My husband was wearing one of his own designs and he kept getting stopped in the street and asked where it was from. One guy even pulled up his car onto the curb in the middle of traffic to find out."
Then there's the added issue of another ten people in the same bar wearing the same Topman top. Not a problem for Uneducated Clothing. "We only make about 50 of each style. It is very much limited edition and once it's gone that's it," says Smith.
Rather than make a set number of smalls, mediums and larges and then be stuck trying to flog stock at the end of the season, we make everything to order. Saves on fabric."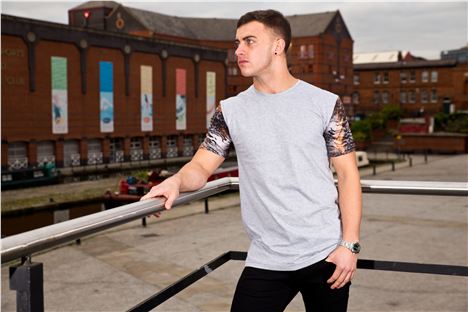 Uneducated Clothing wants to go global, but will always be based in Manchester
So what's the future hold for this brand? From their small industrial unit in Ardwick, the dream is to go big. But no matter how big Uneducated Clothing gets its roots are firmly planted in Manchester. "We've got a friend taking some of our tops out to Ibiza and a friend who knows someone that plays for the Washington Red Skins in America," says Smith.
"The bottom line is we want to get the brand out there. We'd love to be global but we've got to start here first. We'll stay online but maybe we'll have our own store in the future.
"We definitely wouldn't move into Selfridges or be a concession in a department store. We have to be different to the rest," says Smith. "We'll be saying the same in 20 to 30 years."
Follow Niamh Spence on Twitter at @missnspence
For more information about Uneducating Clothing, check out their website: www.uneducatedclothing.com
Or follow them on Twitter: @uneducatedcl