IN A TWINKLY wonderland somewhere the whole of retail is like Lissom & Muster: good-looking independent shops with owners selling products they care passionately for and know an awful lot about.
Reykjavik seemed such a wonderland a couple of years ago when I had a wander. Later I found shopping centres on the fringe of the city that could fit the whole population of Iceland inside their voluminous public toilets.
Oh well.
Chains and supermarkets have their uses, indeed the anomie of the large shop is sometimes preferable: in and out without the need to talk to anyone.
"The shop is about that direct relationship between the retailer, the manufacturer and the customer. We do far more than just outdoor products, with them I want to be able to tell the customer the story of each product."
But sometimes you do want that personal touch. In which case it's a joy to come across a place such as Lissom & Muster, on Tib Lane, in the city centre. 
Owner, Worsley-born John Rogers, is a man who left a career as an educationalist designing plans for schools for the sheer love of quality, bespoke goods. In city and town centres these are the saviour of the independent retailer. 
Rogers says: "I wanted to work with things I'd fallen in love with. I adore quality fabrics, leathers, wood, where you can feel the craftsmanship of the person who made it, the skill and training it took."
His elegant shop, in an early nineteenth century building, is full of artisan one-offs and specially made products that John takes pride in sourcing from the UK and Northern Europe. The stock here carries the sturdy virtues of goods that live outside the world of fickle fashion.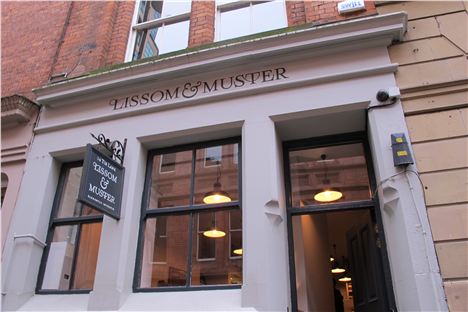 Shop Exterior
"I suppose it began with outdoor wear," says Rogers. "I didn't like what was available. At present technical fabrics such as Goretex have taken over. Everything available has become dominated by climbing gear with very contemporary, often garish, colours and fabrics. But why not have things that are handsome in all their aspects, items that you can own and wear in all sorts of situations?"
You can see what he means. 
We've all passed hikers dressed in scarlet or purple lycra on moor and mountain, none of whom appear to be German. Their gear is hideous, consisting of garments that couldn't be worn anywhere outside a National Park or a twisted sex party. Strange, that people have come to the wild and then wish to standout more than an armadillo in Albert Square.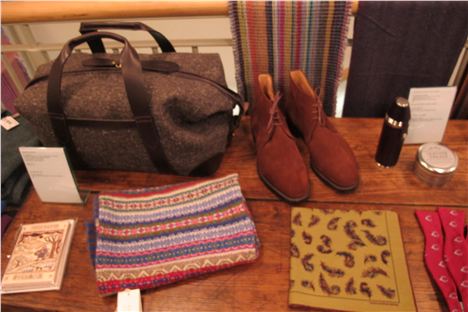 Lissom & Muster
"I want the goods I sell to be apropriate to our landscape. Most of the outdoor shops in Manchester for example sell goods for Alpine landscapes not for our damper, lower altitude landscape," says Rogers.
"The shop is about that direct relationship between the retailer, the manufacturer and the customer," he continues. "We do far more than just outdoor products, with them I want to be able to tell the customer the story of each product."
Rogers turns and picks up an item. "We have lots of price range. Take this £16 doglead made at Chatham ropewalk with hemp and tarred whipping. Then we have these bags which might be up to £500 from Lake District Herdwick sheep wool, and with again, British leather, plus an Oldham manufactured Lancashire rubberised cotton lining. There are stories with them all."
The shop is small but carries a bewidering range from polishes and brushes, boots, shoes, bridle hide billfold wallets, flasks, overcoats, umbrellas, shooting sticks, socks, gloves and so on. Accessories such as pocket squares are hand-screen printed locally, or as Rogers describes, "They're made in a mill on the top of a hill above Macclesfield."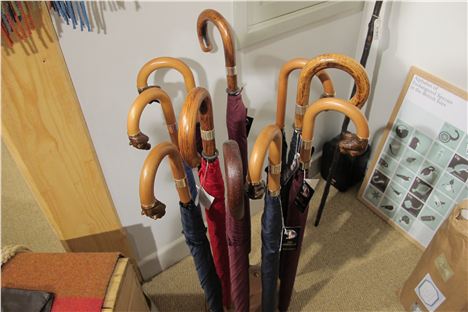 Lissom & Muster
"So who's the typical customer?" I ask.
"Three types," says Rogers. "People who come into the shop can be technical users, maybe purchasing items such as riding boots for example. Then there are people buying gifts; a lot of women come in to get something special for their men, something a little bit different. Finally a lot of people come in who like the aesthetic, Fair Isle tweed, bespoke items, one-offs. In some respects given the appeal of distinctive, hand-made goods at present, our stock has become almost fashionable."
Lissom & Muster is at 14 Tib Lane, City centre, M2 4JA. 0161 832 7244. It's closed on Monday.
 You can follow Jonathan Schofield on Twitter here @JonathSchofield or connect via Google+
COMPETITION
John Rogers is offering a pair of Cape leather dress gloves, silk-lined, black by Chester Jefferies to people who apply to jonathans@theconfidentials.co.uk. They are for sale at £75 and are described here.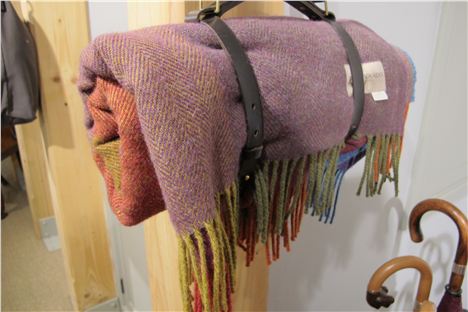 Lissom & Muster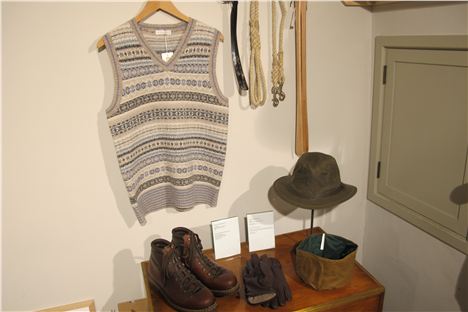 Lissom & Muster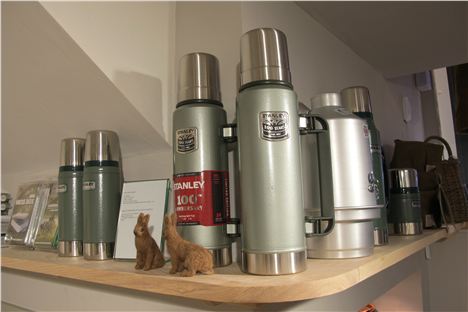 Lissom & Muster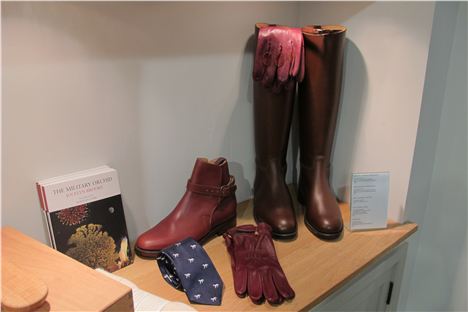 Lissom & Muster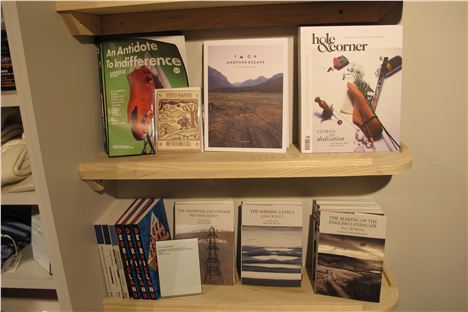 Lissom & Muster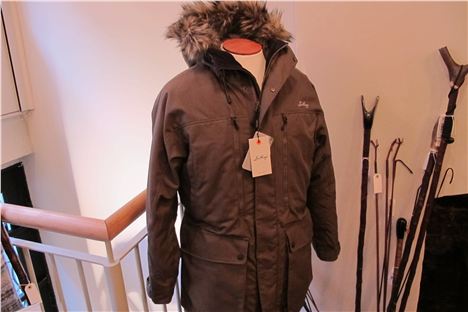 Lissom & Muster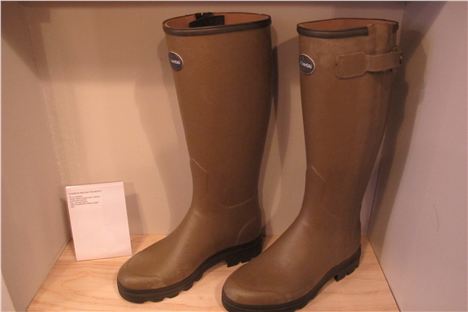 Lissom & Muster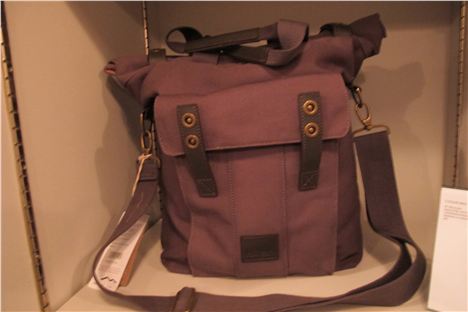 Lissom & Muster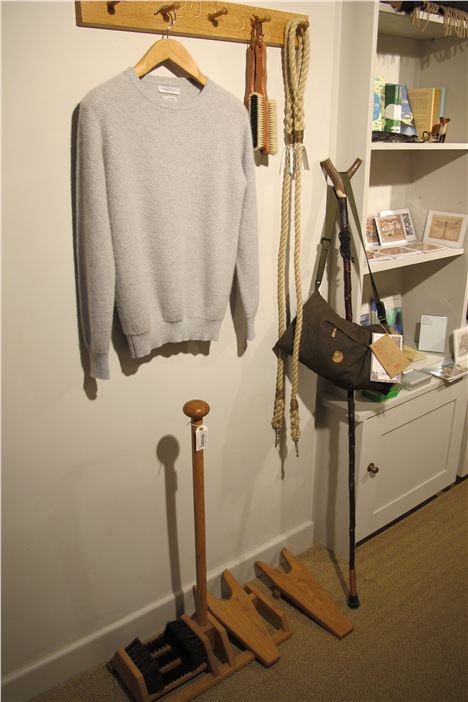 Lissom & Muster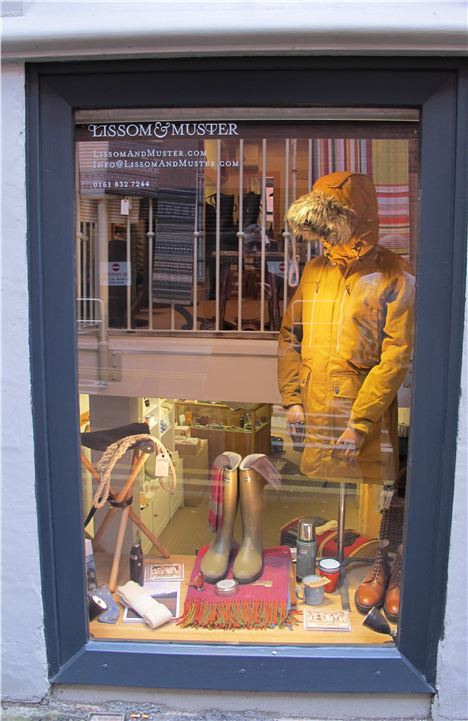 Lissom & Muster