"YOU want the 208, don't you?" says one of KIKO Milano's shop assistants with a suggestive wink, before rummaging around in a drawer filled with hundreds of eyeshadows.
On early judgement, KIKO Milano appeared to only target the Claire's Accessories market
"Well, I don't know – do I?" I respond while clutching a basket already filled with 50 or so beauty products. "Doesn't the 208 bus go to Stockport?"
I'd learn that the 208 is in fact KIKO'S bestselling gold wet-to-dry eyeshadow which doubles up as a highlighter. It seems, while the Italian makeup brand has only been in Manchester and the rest of the UK for a year with brand new stores in the Arndale and Trafford Centre, it has already established a cult product.
The 208 is KIKO's answer to MAC'S Ruby Woo's red lipstick and Nars Orgasm, it's also a beauty blogger favourite and have-to-have-it item.
"It works on every skin tone," she says giving me the hard-sell. So I buy it, naturally.
And then I buy more and more because KIKO cosmetics is almost criminally inexpensive; there are nail polishes from £2.50, eyeshadow palettes for around £8, and its foundations are a great deal less than anywhere else. The temptation here is to grab a basket, close your eyes and allow everything but the display cabinets to fall in.
Set out like a sweet shop, KIKO is unique as a standalone cosmetic store in Manchester Arndale. On first look, KIKO cosmetics appears to target the Claire's Accessories market, it's decorated in the same lilac as my first bedroom and there is enough sparkly stuff to lure in magpie-eyed teenagers.
But it's filled with grown-up makeup stuff too. While only selling KIKO Milano branded makeup, there are hundreds of beauty products – spanning skincare, to makeup to makeup brushes – whilst shades are vast too. Ask a sales assistant for a blue eyeshadow and she may respond with "but which blue are you after?"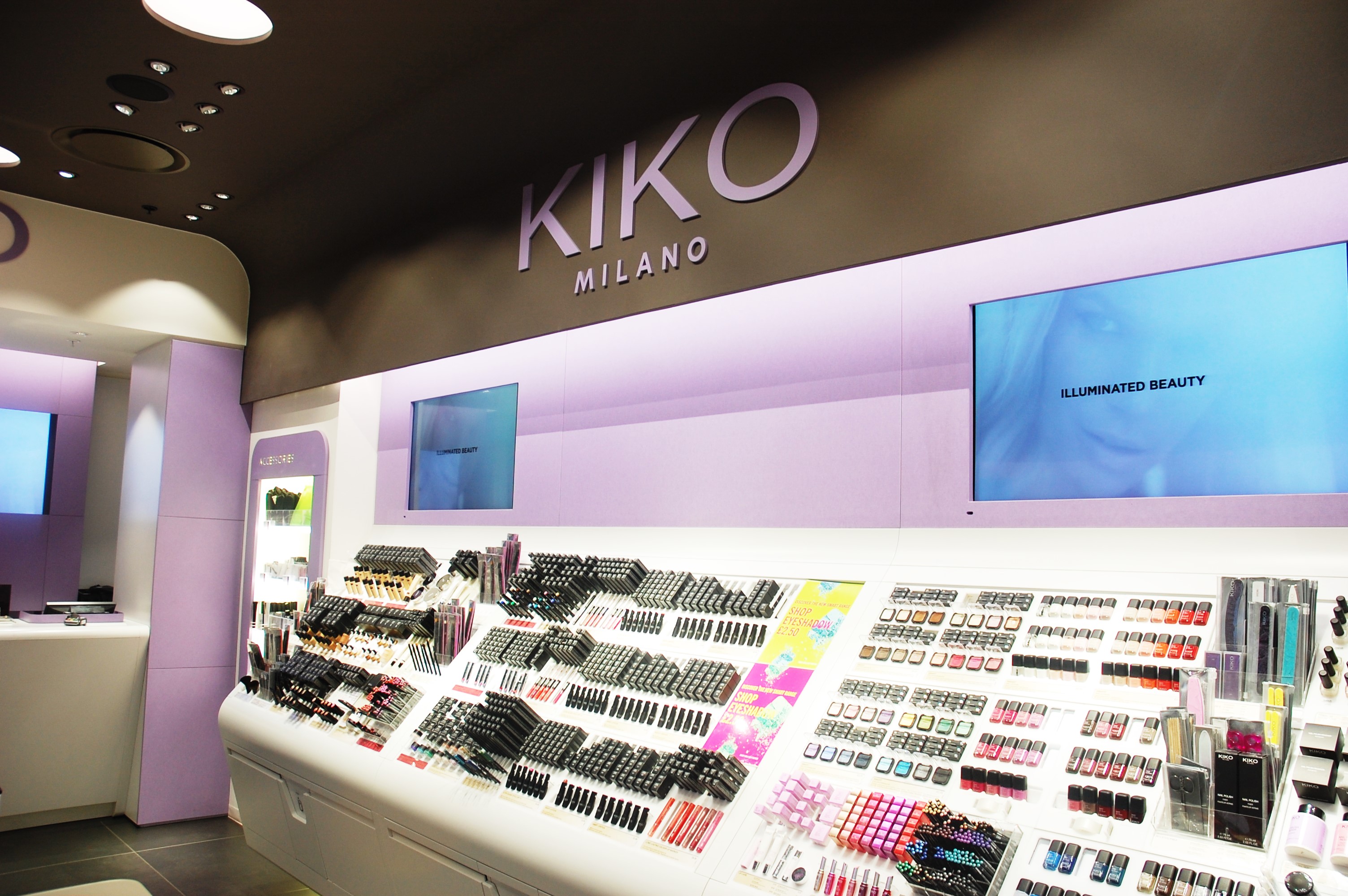 KIKO Milano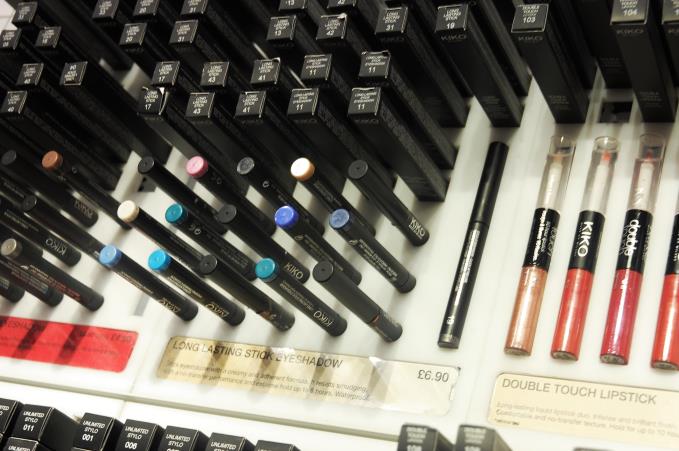 To my surprise, cheaper products don't mean a lack of quality either. It may match a Collection 2000 price point but as budget brands go it's more Rimmel London but not quite Max Factor (learned makeup fans will know exactly what I mean here).
So what did I try out? Here's three highlights:
KIKO WATER EYESHADOW IN '208' - £8.90
This really is a special product and I've happily succumbed to the hype. It's a higher price point other similar shadows in the range for that very reason. An iridescent gold, there's a density to the sparkle. Applied dry, it shimmers subtly on the cheeks while allowing you to build colour on your eyelids. When wet (applied with a flat shadow brush) the colour packs more punch. I can see why beauty bloggers are covering themselves in the stuff. It's a recommended party staple for Christmas.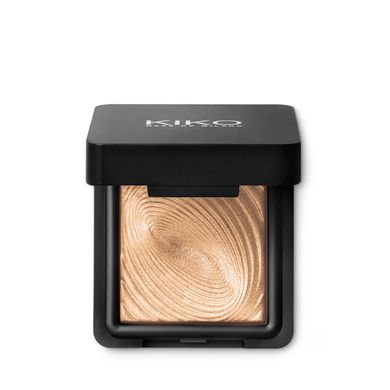 Kiko 208 Eyeshadow
CITY FILTER SUNSCREEN - £6.40
I've been using KIKO's City Filter sunscreen and SPF 50 primer and, as someone who keenly encourages people to buy expensive primers, this does the job for a mere £6.40. It sits light under makeup offering a smooth base to layer on your slap. It doesn't give me the similar silkiness of other leading primers but I didn't expect it to. With low cost always comes lower expectations but this surpasses mine. For those unsure whether to invest in a primer (and still don't believe they need one) I'd try this.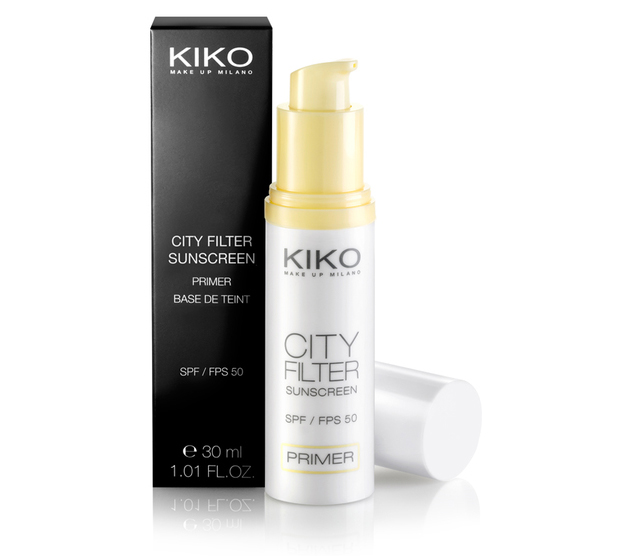 KIKO City Filter Sunscreen
UNIVERSAL STICK CONCEALER - £6.90
For me, the true test of any makeup brand is its skin base range. In the foundation department, KIKO has a diverse collection; from CC creams, to matte, moisturising and anti-ageing formulas. Importantly, it has a wide range of skin shades available spanning pale to dark. I tried KIKO's 'Universal Stick Concealer' in shade '5'. Now, while I am a firm and loyal fan of Bobbi Brown's creamy concealer (and will likely be for the foreseeable future) this multi-use product is a good cheap alternative. Take it in your handbag and correct any blemishes on the go. It lasts much longer than expected too. Like all concealers, the colour creases under the eyes but it has a smooth light coverage that actually covers.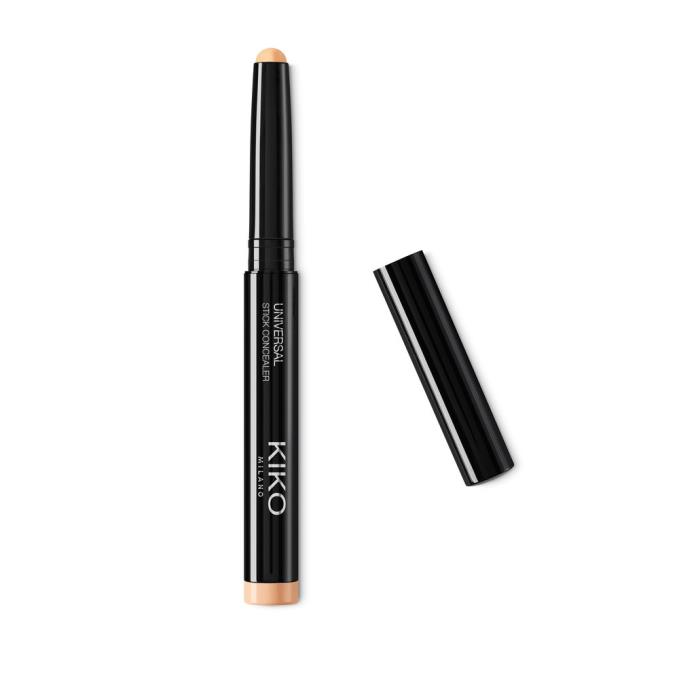 Kiko Universal Stick Concealer
Overall, I'm impressed by this budget brand (especially considering I now own most of their cosmetic range). Sure, high-end brands don't have much to worry about, but budget makeup lines have a great new rival. Also, KIKO allows people to indulge in makeup without feeling as though they've frittered away that month's rent. We like this Italian import and it's likely you'll leave a KIKO store with more than you bargained for - just try stop yourself.
Find KIKO Milano in both Manchester Arndale and Intu Trafford Centre, or visit the store online.