THE SPIRIT of Savile haunted the streets of the city that made him last week.
Savile's 'roof' included Prince Charles, the Liberal Party in 1974 and the Tories in 1979...
The Newsnight reporter who stalked the dying disc jockey in the last months of his life arrived on Cambridge Street to talk about the story that has cost him his career at the BBC.
Two days earlier, watched by Prince Edward and Sir Nicholas Hytner at the Royal Exchange Theatre, a much-loved former Coronation Street stalwart performed a scene from a new play hinting that irrational fear, generated by the astonishing Savile Affair, may be damaging both our children and their mothers.
It was an aborted Newsnight television investigation of Jimmy Savile that ended the BBC careers of reporter Meirion Jones, his colleague Liz McKean, his director-general George Entwistle, and the deputy director of BBC News, Stephen Mitchell.
Anotherway Now, a new venture for 'big conversations and big questions about how we want to live' arranged for Meirion to appear in Manchester last Thursday on the stage of the International Anthony Burgess Foundation. The latter is housed in a fireproof pre-Victorian engine house of an old cotton mill. Fireproof seemed appropriate when it transpired that the audience of ninety Anotherway Now groupies included rape victims and sex abuse survivors sitting shoulder to shoulder with the very barristers, solicitors and self-appointed investigators of moral panics who insist on challenging the accuracy of Meirion's story.
Meirion Jones claims to have been forced out of the BBC following a Savile expose
Phil Brisk, whose firm Anotherway Associates, created Anotherway Now on a suggestion from his daughter Ettie, convened the encounter with a plea for decorum.
Phil Brisk introduced us to 'Jennifer', a historic rape victim who reported the crime after twenty years: "I was one of the lucky ones. The man who raped me is now serving time."
Then, after an appeal against disruption and an unexplained further request, "Do not attack my family. Attack me", Meirion reminded us that "Jimmy Savile met Ray Teret round the corner from here."
Teret, now 74, was trained as a disc jockey at the Rialto in Higher Broughton by Jimmy Savile.
Mr Justice Baker jailed him for 25 years in 2014 for historic rapes after the police found girls' names hidden under layers of wallpaper at his old flat in Sale.
Meirion used his Apple MacBook to flash on the screen an old picture of Jimmy Savile with Prince Charles and dear-departed Princess Diana.
Then followed a faded colour shot of a Savile Rolls-Royce - JS 954.
Next flashed up a 2014 digital picture of the disc jockey Paul Gambaccini, the man who accused Savile of having sex with dead bodies while charming the whole country "including the Prime Minister who invited him to Chequers; including the royal family, photographed with him. He got a knighthood in this country. He got a papal knighthood."
Meirion echoed Gambaccini: "The police actually covered up for him. Police officers didn't want to know. The thing that really protected him was what the Russians call 'roof'."
Meirion said Savile's 'roof' included Prince Charles, the Liberal Party in 1974 and the Tories in 1979: "He not only had a knighthood from the Queen. He had a knighthood from the Pope.
"People were accusing him of things at Stoke Mandeville. But they wanted his celebrity power. That's what Mrs Thatcher wanted. That's what Prince Charles wanted."
Savile's former BBC colleague, Paul Gambaccini, accused him of necrophilia
Referring to an un-named retired P&O cruise liner captain who told the Daily Mirror he once put Savile ashore at Gibraltar after a complaint from the parents of a fourteen-year-old girl, Meirion said: "Locked in his cabin on a cruise ship, had to be thrown off the ship at the next port.
"The Royal Family helped him a lot. Two controllers of Radio 1 helped him."
Meiron was applauded for his resolute answers to an adversarial question from the barrister Barbara Hewson who wanted to know what training or experience he or his fellow reporters possessed for dealing with vulnerable claimants.
The chairman of the BBC used prostitutes on the Orient Express at the licence-payer's expense
Ms Hewson was pilloried in 2013 for writing: "Adults and law-enforcement agencies must stop fetishising victimhood. Instead, we should focus on arming today's youngsters with the savoir-faire and social skills to avoid drifting into compromising situations, and prosecute modern crime. As for law reform, now regrettably necessary, my recommendations are: remove complainant anonymity; introduce a strict statute of limitations for criminal prosecutions and civil actions; and reduce the age of consent to thirteen."
It was not surprising, said Meirion, that Roger Cook's BBC Checkpoint investigation team failed to investigate Savile in the 1980s. It was a time when "the chairman of the BBC used prostitutes on the Orient Express at the licence-payer's expense".
He was reminding us of remarks by the BBC historian Professor Jean Seaton at the 2015 Hay book festival, describing a conversation with a former BBC secretary: "She arrives in this wonderful, panelled office and thinks, 'I've made it, I've got power. She calls up the security man. He clears all the secretaries out of the side office. The safe door swings open and in this safe there is one thing - a brown manila envelope. And in the brown manila envelope is a signed-off expenses form for the use of a prostitute on the Orient Express by the chairman, Lord George Howard."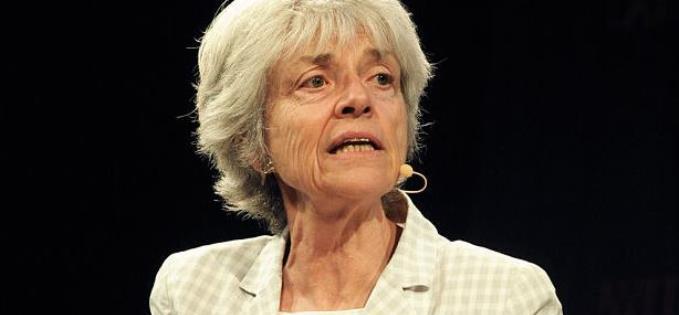 BBC historian Jane Seaton claims Lord Howard used licence fee payers money to pay for a prostitute
Nothing, for me, beats hearing a reporter telling you how he got on to his big story. This one was based on an astonishing coincidence.
Meirion's auntie, Miss Margaret Jones, had been the headmistress of a remarkable approved school known as Duncroft, established in a country house in Surrey to give twenty intelligent but troubled girls a second chance at a decent education.
Meirion's parents were also teachers and they visited in the 1970s:
"Highly intelligent girl criminals… an extremely strange institution. We went there quite often.
"That's when Jimmy Savile started turning up. He didn't strike me as being evil. But why have you got this 50-year-old bloke hanging out with 14-year-old girls?"
In 2011, when a former approved school girl called Karin Ward published an online description of her life at Duncroft, referring to a visitor called 'JS', Meirion Jones knew from personal knowledge that "ninety per cent of her story was true - most of what she had described I had seen myself. But these were vulnerable people, some of them with criminal records."
On a June 2011 investigation into Britain's inability to identify and rescue victims of paedophiles, Meirion said: "I went to Interpol with an ex-PC called Mark Williams-Thomas. He later mentioned a police investigation. A couple of months later, Jimmy Savile died."
On November 14, 2012, Kat Ward gave Meirion Jones the interview that triggered disaster for the BBC, for the extended family of Jimmy Savile and for the trustees of his two charities, Stoke Mandeville Hospital and the Jimmy Savile Charitable Trust, 'for the relief of poverty and the relief of sickness' in Yorkshire.
Meirion said he was "ten days away from broadcast" when the project was blocked after a notorious brief conversation between George Entwistle, then Director of BBC Vision, and Helen Boaden, Director of News, about whether Newsnight could run their Savile investigation after the Boxing Day tribute to Savile, star of the BBC's Jim'll Fix It, Top of the Pops and their fondly remembered Clunk Click campaign.
"It was the most important conversation of their lives and no-one can remember what was said.
"None of them sat down with myself and Liz MacKean to discuss it. The situation was unbelievable. Our editors did not want to look at the evidence. It was not an editorial decision. There was something else going on. I knew of a BBC PR man who had sent out an email saying he was going to drop poison about me."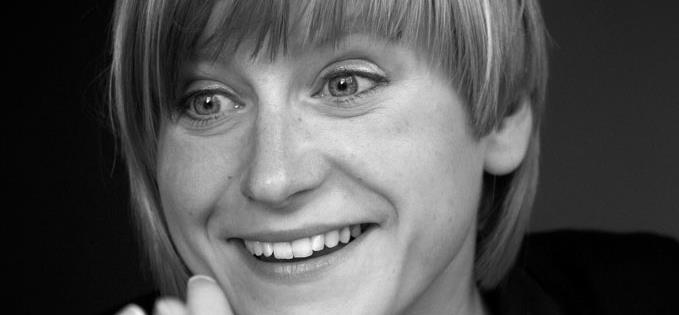 Frances Poet
The new play about moral panic over sex abuse, Madra by Frances Poet, daring to suggest that Jimmy Savile might not have assaulted any girls at Duncroft, had been short-listed for Britain's most valuable playwriting prize and featured at last Tuesday's awards ceremony for the £16,000 Bruntwood Prize.
Julie Hesmondhalgh, who played Hayley Cropper in Coronation Street between 1998 and 2014, acted the title role of Madra in a scene where a mother is horrified to learn that her mother-in-law has allowed a stranger to take her little boy to the lavatory in a McDonald's restaurant.
Most members of the audience were unaware of the references in Madra to Savile and Duncroft
An audience of theatre professionals gasped when the child's grandmother, played by television actress Barbara Marten, said: "He needed a wee just as I was about to pay and I was carrying the tray with our meals and drinks on it. He was really desperate all of a sudden and I thought 'Oh God, how do I get out of this muddle?' But fortunately a nice man in the queue behind us offered to take him. He hadn't chosen his dinner yet, so I took his empty tray and he took Joshua for a wee."
Although the play, written by a mother of two young children living in Glasgow, was in the final list of ten scripts chosen for performance, out of 1,938 entries, the prize, presented by Prince Edward, was eventually awarded by a panel of judges led by Sir Nicholas Hytner to Regent Street shop assistant, Katherine Soper, 24, for her play Wish List about the effect of government cuts on carers for disabled and mentally ill people. Sir Nicholas, former director of the National Theatre, described it as "a magnificent play without an ounce of sentimentality".
Most members of the audience were unaware of the references in Madra to Savile and Duncroft, as they appeared in unperformed scenes. Prince Edward was seen discussing the performed script with the playwright after the awards.
The judges included the theatre directors Sarah Frankcom and Ramin Gray, playwrights Vivienne Franzmann and Bryony Lavery, actor and playwright Meera Syal, Miranda Sawyer of The Observer and Michael Oglesby, founder of the Northern commercial property company Bruntwood.
Hytner, who was born in Manchester, said the ten-strong shortlist for the prize included "strikingly accomplished plays covering a startling range of urgent subject matter".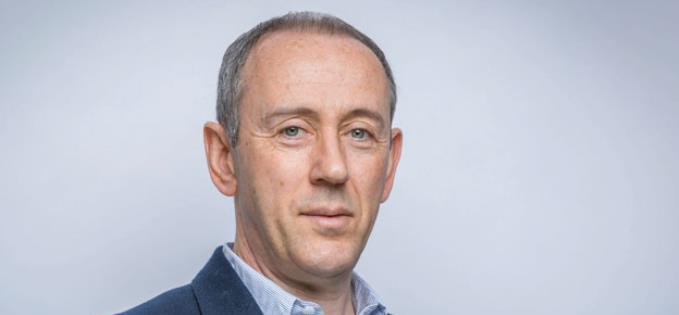 Theatre Director Sir Nicholas Hytner
In a filmed interview screened during the awards ceremony, Frances Poet contrasted the "benign neglect" of children by her parents' generation with the frequently illogical fears of today's mothers:
"Our parents had a greater sense of community, a support network. They trusted neighbours, shopkeepers, school teachers, priests, policemen and doctors. They didn't perceive the world as so full of threats. My generation have watched as those pillars of the community were eroded. We are reading daily about paedophile rings and corruption in the highest echelons of society. And I'm intrigued as to who has got it right.
"The 'benign neglect' of our parents meant that some of us had wonderful free childhoods but others were exposed to terrible abuse. It made me ask the question how we can keep our children safe from the freakish incidents we read about, without damaging their social development, in which case the parent becomes the bigger and more probable threat than the faceless stranger."
Andrew Rosthorn has written for The Daily Mail, The Daily Mirror, The Sunday Mirror, The Independent and The Independent on Sunday.