WITH Elizabeth Fry due to retire from her role as lone representative of female get up and go on a British banknote, and, quite literally, get up and go, there will be no women gracing  our currency.
Admittedly, opium-eating might not be the sort of pillar of the establishment behaviour that guarantees you a place in posterity by having your smiling chops plastered on a banknote
Apart from the Queen of course but there again, beaming down from a tenner through dint of birthright rather than through invention, inspiration or ingenuity doesn't really count. Sorry your Maj.
This has become a bone of contention.
Soon to be ex-governor of the Bank of England, Mervyn King, tried to pour oil on troubled waters by explaining that Jane Austen was a candidate to replace Charles Darwin when the ten pound note gets a reboot.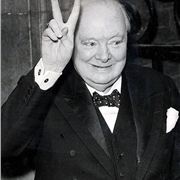 Churchill - Likes NeedleworkHowever, all this did was create a messy oil slick. For starters, Mervyn King won't actually get the chance to choose the next historical character as that will fall to his successor, Mark Carney. Also, his depiction of Jane Austen as 'quietly waiting in the wings' suggested a demureness not exactly in keeping with her feisty heroines nor with the idea of women being every bit the equal of men.
Winston Churchill has never been portrayed as 'patiently sitting by the fire, doing a bit of needlework' while he waits for his moment of financial glory, to be emblazoned on the new five pound note which will come into circulation in 2016.
It seems that everyone has given their two penn'orth on the matter, and the lack of recognition of women's contribution to our society is a serious business but nobody seems to have mentioned the lack of Mancunian presence in our money. As the UK's second city, in terms of influence and cultural significance if not magnitude, this seems like something of an oversight.
Not one of the current worthies shown on our banknotes even hails from the North West.  In fact, the closest anyone in the North West has ever been to appearing on a banknote has been if a photo of them, lovingly nestling in someone's wallet, has been placed next to the money in question.
It is not as if the North West is short of talent. We could bring out a new currency of Mancunian Money, only including people associated with Manchester. There are plenty to choose from: early computer geek and all-round genius, Alan Turing; the Alcock part of flying duo Alcock and Brown; first world war prime minister David Lloyd George; Thomas de Quincey. Admittedly, opium-eating might not be the sort of pillar of the establishment behaviour that guarantees you a place in posterity by having your smiling chops plastered on a banknote.
In order to solve this issue, to kill two birds with one stone, I am going to rectify the issues with our currency by proposing a list of North West women to take pride of place on future banknotes. No more missing Mancunians. No more shirking of the sisterhood.
Emmeline Pankhurst £5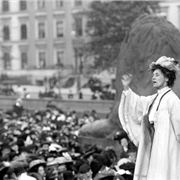 Mrs PEmmeline Pankhurst played a pivotal role in founder of the women's suffrage movement. She was born Emmeline Goulden in Moss Side, Manchester and she grew up in a radical household; her father was an anti-slavery campaigner and her mother was a feminist who inspired her daughter by taking her along to women's suffrage meetings. She was an intelligent girl and her father is thought to have said: "What a pity she wasn't born a lad."
Emmeline Goulden met a Manchester-based liberal lawyer and activist called Dr Richard Pankhurst and became Mrs Emmeline Pankhurst in 1879. Together they founded the Women's Franchise League which campaigned for women's right to vote but without any success. Her daughter, Christabel Pankhurst, also an instrumental figure in the women's suffrage movement, persuaded Emmeline to found the much more militant organisation, the Women's Social and Political Union.
Emmeline Pankhurst played a full role in the militant activities of the union and was arrested six times between 1908 and 1912. However, with the outbreak of World War One, she encouraged women to do everything possible to help the war effort and gave up her militant campaigning.
In 1918, the Representation of the People Act gave voting rights to women over 30. Emmeline Pankhurst died on 14 June 1928, shortly after women were granted equal voting rights with men.
Gracie Fields £10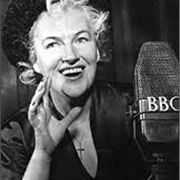 Our GracieFrom unglamourous beginnings, born in the flat above a fish and chip shop on Molesworth Street in Rochdale, Gracie Fields went on to become a singer, an actress and a star of music hall. She was the top box-office draw and the highest paid actress in Britain in the 1930s.
Gracie Fields made her first stage appearance at the age of seven. Her professional debut in variety came five years later at the Rochdale Hippodrome and she soon gave up her job in the local cotton mill where she was a half-timer, spending half the week at the mill and the other half at school.
She played at theatres across the country and was a regular at Blackpool Tower Ballroom and played the Royal Variety Performance ten times. Gracie never forgot her Northern roots and played a two week residency at Batley Variety Club in the 1970s.
During the Second World War, Gracie Fields moved to America on the advice of Winston Churchill, as her husband at the time was an Italian citizen and would have been interned as an enemy alien in Britain. She spent time entertaining the troops outside Britain.
Gracie Fields was also known for her charity work. She set up the Gracie Fields Children's Home and Orphanage in Sussex and donated the house, which she had shared with her first husband and his mistress, to a maternity hospital. Fields became a Dame Gracie Fields seven months before she died in 1979.
Sunny Lowry £20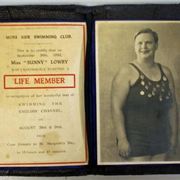 Sunny Lowry 2Second cousin of LS, Ethel 'Sunny' Lowry was the first woman to swim the Channel. She was born in Longsight in 1911 and attended Manchester High School for Girls where her career plans weren't exactly met with enthusiasm.
She later recalled: "[The headmistress] Miss Clarke was a rather stern woman, and she looked at me from over her half-moon glasses and said, 'Lowry, what is your ambition?' I replied immediately, 'To swim the Channel', and she said without another word 'Dismissed'."
Sunny Lowry joined the Victoria Ladies Swimming Club of Victoria Baths where she won competitions in diving and swimming and is remembered with a stained glass window. She also practised in Levenshulme baths.
Sunny Lowry managed to swim the English Channel on her third attempt at the age of 22. The swim took fifteen hours and 41 minutes and caused quite a stir by wearing a two-piece swimsuit which revealed her…knees. Gosh. This caused her to be branded a 'harlot' by some.
Sunny Lowry spent the rest of her life promoting swimming in Manchester. Along with her husband, she taught swimming to young people and the disabled for many years.
Dodie Smith £50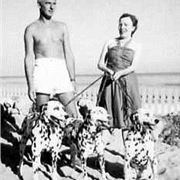 101 Dalmations. Almost.Dodie Smith, author of 101 Dalmations and I Capture The Castle, which was voted 'one of the nation's 100 best-loved novels' as part of the BBC's The Big Read, was born in Whitefield in 1896 but moved to Stretford Road in Old Trafford two years later after the death of her father.
After an unsuccessful foray into acting, Dodie got a job as a department manager at Heal's in London where she became the toy buyer. She also began writing plays under the pseudonym C L Anthony. When these became successful, there were a flurry of newspaper headlines of the 'Shopgirl Writes Play' variety.
Dodie Smith moved to America in 1938 with her husband Alec Beesley where they lived with their menagerie of pet dalmations. Not 101 of them unfortunately, but one of them was called Pongo.
They returned to England in the 1950s and settled in Essex although Dodie never forgot her roots and published an autobiography called 'Look Back With Love: A Manchester Childhood'.