VISIT any department store's beauty hall, and you'll be greeted with bright lights and a sensory assault of perfumes, as you venture among endless brands, all vying for your attention.
It's a minefield out there and little wonder why so many of us leave with a fragrance-induced headache, a lipstick we'll never wear and a brain brimming with brands.
"The girls and boys of this city and the surrounding areas have been singlehandedly flying the flag for glam for such a long time, and I think they deserve it."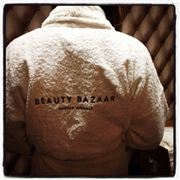 Beauty BazaarBeauty Baazar, Harvey Nichols' new beauty store concept in Liverpool One, wants to put the control back into the consumers hands by offering an altogether more pleasing experience, with Harvey Nichols beauty director Daniela Rinaldi at the helm. With over 20 years experience in the beauty retail industry, she has a very clear vision of the future of beauty. And it's oh so very glam.
She said: "Twenty eight years ago, when I first joined Harvey Nichols on the shop floor it was a real luxury proposition. If you couldn't afford the Dolce & Gabbana jacket you could at least have the fragrance and be part of that world.
"In recent times however, offers such as two for ones and other promotions have really taken the beauty out of beauty. It's taken the luxury proposition out of an industry whose roots were founded in glamour.
"Leonard Lauder, chairman of the board of Estee Lauder, coined the phrase 'lipstick index' which basically describes how sales of red lipstick go up during economic downturn. It's about making you feel better. It's not coincidence."
And Beauty Bazaar is no coincidence either.
Mapped out over three floors in 22,000 sq ft of retail space in Liverpool One, this beauty haven offers the type of shopping/spa/social experience you'd only ever expect to come across in one of the 'The Big Four' – New York, London, Paris, Milan.
Luckily, Daniela and the team had a better idea.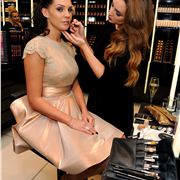 Danielle LloydShe said: "The idea of Beauty Baazar existed before we thought of a location. It just so happens that Liverpool is the ideal location.
"We've got six more on our radar, but they will also have to be in the right locations. I'm really pleased the first one is in Liverpool. The girls and boys of this city and the surrounding areas have been singlehandedly flying the flag for glam for such a long time, and I think they deserve it."
She is of course referring to the smorgasboard of styles found beyond the M25 and the understated 'London-look' it encircles. And Liverpool is, without a doubt, the mother of the makeover.
Never a city to shy away in the style stakes, a night out in Liverpool reveals heels higher, tans deeper, lashes longer and brows way more 'Scouse' than any other city of course.
With six times more than the national average of tanning salons in the city, it's clear many Liverpool ladies enjoy the pampering and preening process just as much as the finished look. Granted, it's become a Scouse stereotype that may not be for every Liverpudlian nor is it exclusive to the city, but it's for this reason that Beauty Baazar has been planted here to blossom as a destination for everyone, everywhere.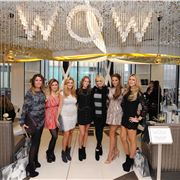 Wow Bar, Beauty BaazarAs Daniela said: "There will be people who will come in purely to purchase a product and leave but I don't believe that will be the majority of cases. On a global scale this is the first time we've had a combination of all these things under one roof. Three floors dedicated to beauty doesn't happen anywhere. It's an experience.


"What's great about walking into a supermarket to buy your bottle of fragrance?
"It may be convenient but it's not what beauty stands for. Here, you can meet your mates, have breakfast, lunch, afternoon tea and make a real day of it. It's the feel good factor. You should feel a hell of a lot better walking out of this place than you did walking in."
Beauty Bazaar has brought a number of brands, including Creme de la Mer, Nars, Shiseido, Shu Uemura and Tom Ford Beauty, to Liverpool for the first time. There are also brands that are regional firsts, such as BeautyMart - for those hard-to-find beauty favourites and Carita - a first for a non spa destination.
The whole building has been stylised for the 21st century too with imaginative little tweaks on tradition such as the Fragrance Library with 46 perfume brands aligned on a huge wall, the super sparkly Wow bar and the wolf whistling mirrors in the toilets offering a playful reminder that beauty should never be taken too seriously.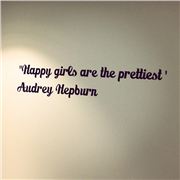 Beauty BazaarBeauty Bazaar also has a non-surgical Medispa, offering unusual procedures such as 'fat-freezing' and the Accent facelift, billed as a perfect 'Friday night treatment'. iPads, strategically placed around the bazaar (our favourite being in the fibre optically lit 'pedi cabannas') allow all visitors to have a VIP experience.
As Daniela said: "You can sit there with your headphones on having your toes done, listening to music whilst using the iPad to book an appointment, or even order a glass of Champagne to be brought over to you. We've tried to think of everything and it's all very indulgent. You can even come in here, get pampered, get dressed, lock your stuff away in the lockers and go straight out on the town."
'Happy girls are the prettiest' is one of many famous quotes adorning the walls of the stairwells at Beauty Bazaar as visitors peruse each floor, and we couldn't have said it better than Audrey Hepburn.
Beauty Bazaar is going to make a lot of ladies very happy indeed.
www.harveynichols.com/beautybazaar
Follow Lynda on Twitter @lyndamoyo