WE shouldn't really treat healthy foods like fleeting fashion trends, but try tell that to the magazines.
People want to know if their oranges have become the new, er... blackberries
Mangosteens. Kale. Goji berries. Wheatgrass. Avocados. Kefir fermented milk - the bewildering lists of fruits and veggies that have strapped on a red cape and become 'SUPERFOODS' has multiplied furiously in these body conscious times. Stick 'em in a £300 Omega Vert fruit juicer and off we pop.
It's funny, and somewhat absurd, that we'd ever pick our fruit and veg according to what's 'in'. But as the staggering sales of the reigning No.1 superfood Kale shows us, people want to know if their oranges have become the new, er... blackberries.
So, which of the on-trend and sexy superfoods will our salads be wearing in 2016?
CAMEL MILK
Remember when everyone got into soya milk? For many of us, soya became the go-to cow's milk alternative until men began to worry about developing 'moobs'. So we switched to almond milk until Starbucks introduced the coconut milk latte this year (it tastes awful). Camel milk is the natural next step, it seems. In fact, Manchester is already ahead of the camel curve. Back in 2013, a Moss Side corner-shop owner made regional news after he started shifting camel milk for £6 a pint.
'Camel's milk is not only much easier to digest than cow's milk but it's also low in fat and in calories. It is also packed with the essential vitamins and minerals such as iron, Vitamins B, D and C, calcium, protein and zinc.' explains Shona Wilkinson, Head Nutritionist at .nutricentre.com. 'It lacks the protein beta-casein and other common allergens found in cow's milk so it is also suitable for those who are lactose intolerant.'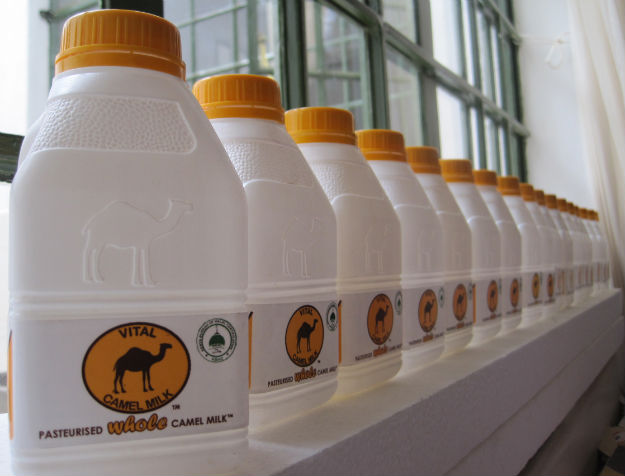 Camel milk
SEAWEED
Celebrity chef Jamie Oliver can't get enough of seaweed. Following the launch of his recent book, Every Day Super Food, he told the Radio Times: 'I thought seaweed was hippy, globetrotting stuff but our ancestors ate seaweed. It's got a load of iodine and it's the most nutritious vegetable in the world. It's like dynamite: fibre, nutrients, all the minerals, aids digestion – unbelievable.'
The widely championed benefits to eating a diet rich in this underwater vegetable are vast; there's better looking skin, it halts binge-eating and, best of all, the natural fibre found in seaweed has been shown to inhibit the enzymes that allow the body to digest fat.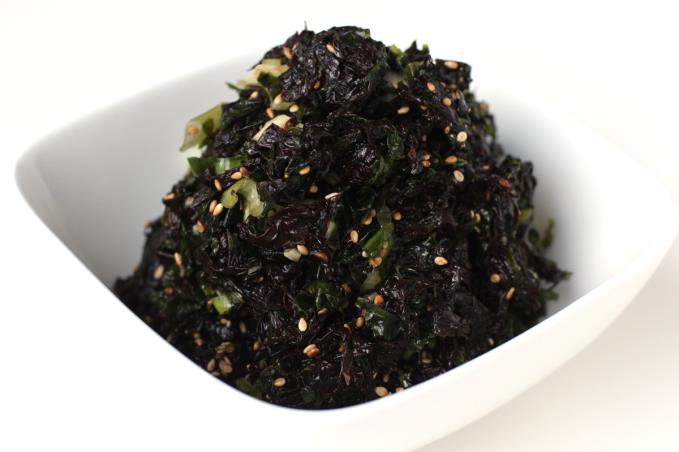 Seaweed
MATCHA TEA
The Telegraph has dubbed it 'cult green tea', given its popularity amongst health nuts and Instagrammers with a penchant for tea shops and coffee art. Matcha is a stone-ground powdered green tea used in traditional Japanese tea ceremonies with its health benefits widely praised around the world. It contains small amounts of various vitamins and minerals, but is most prized for being 'rich in polyphenol compounds called catechins', a type of antioxidant.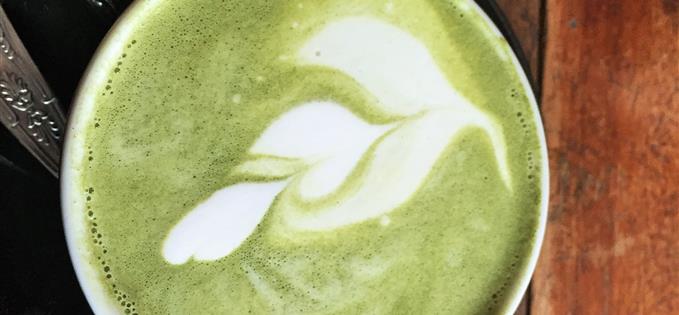 Matcha green tea latte
ALOE VERA
Aloe Vera's positive testimonials read a bit like an advert for a new iPhone: want to cure a headache? There's Aloe Vera for that. Want to lose weight? There's Aloe Vera for that. Dry skin? Try Aloe Vera on that. Broken a finger? There's Aloe Vera for that. You get the picture. Aloe Vera has a long history in traditional medicine with the first written record of its use over 3000 years ago. It is thought to have anti-inflammatory and antioxidant benefits thanks to its content of flavonoids, tannins, carotenoids, vitamin C and polysaccharides, amongst others.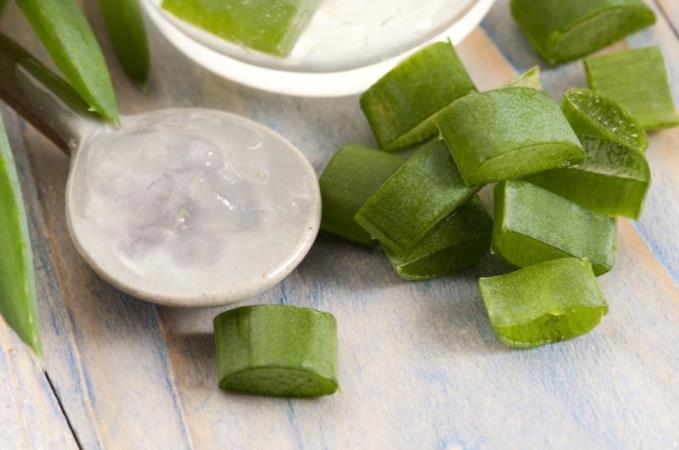 Aloe Vera
FLEXITARIANISM
Let's be honest, flexitarianism sounds like a cop out at first - a term created for a vegetarian found crying over a beef burger on a drunken Saturday night. Yet flexitarianism - a vegetarian diet with the occasional inclusion of meat - is already considered the 'veganism of 2016'. Of course, this is a great option for those hoping to reduce meat consumption, which is essential for looking after the planet. Become a proper flexitarian by including lots of beans and pulses in your diet, and you may see a massive change in your health, the planet and your bank balance. Nutritionists suggest halving your meat consumption and doubling your vegetarian protein consumption. Try three vegetarian days per week and build it up from there.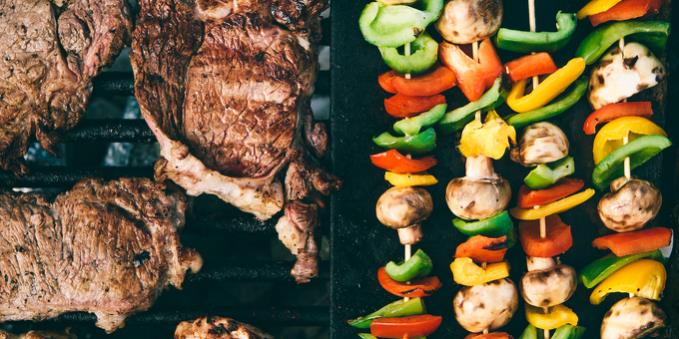 Flexitarianism
MEDICINAL MUSHROOMS
Medicinal mushrooms are emerging as next year's biggest health food trend and are championed for their positive effect on the body's immune system. But you can't just throws these in an omelette, they come in pills and powders (you'd have to eat one pound of fresh mushrooms daily for 60 days in a row to have a similar effect). After centuries of use in traditional Eastern medicine, they have become very popular in health circles. 'Lots of scientific research has been carried out on the positive effects of medicinal mushrooms on the immune system. Mushrooms like Shitake, Miatake, Cordyceps, Coriolus and Lion's Main are becoming popular choices,' says nutritionist Ella Allred. 'They are high in beta glucans - which has an effect on the immune system and many other positive benefits. The nation is waking up to what the Chinese have known for years about medicinal mushrooms.'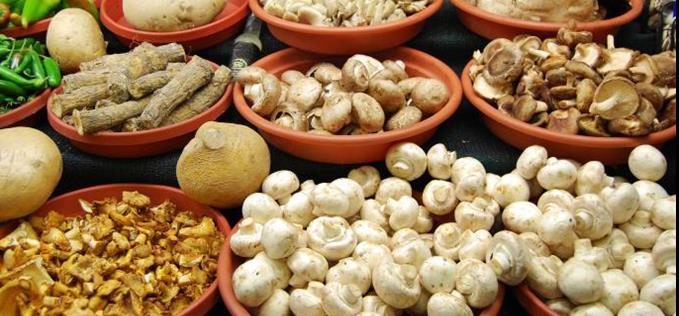 Medicinal mushrooms
ANCIENT GRAINS
Quinoa started the trend for ancient grains but it's time for new additions to your salad, such as Farro, Teff, Kamut and Spelt (cous-cous is starting to feel like a distant memory)."Grains are crucial in promoting digestive health and reducing the risk of bowel cancer. Its nutritional superiority and the health benefits that they offer have caused a shift in thinking and dietary habits," explains Dr Marilyn Glenville.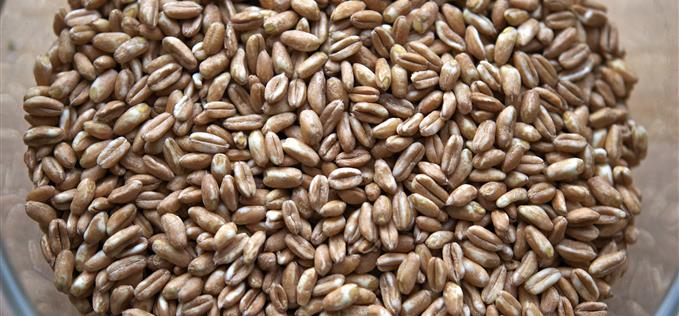 Farro
COCONUT FLOUR
Many of us tackled our gluten intolerances head on in 2015. This meant we've had to rethink our cooking, introduce gluten-free bread and pasta into the mix, and join Gwyneth Paltrow into a life of finding and developing gluten-free baking recipes. In 2016, coconut flour may become a popular alternative to regular wheat based flour. According to nutrition website Draxe.com: 'coconut flour is high in fibre, protein and healthy fats, and is free from wheat and other grains. It is also low in sugar, digestible carbohydrates and calories, and has a low score on the glycemic index.'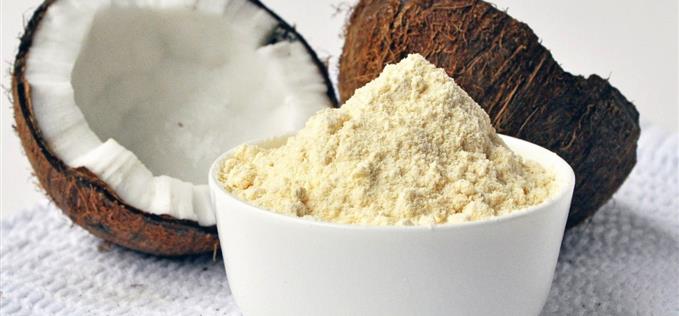 coconut flour
CACAO BARS
Raw vegans love this one, but not all will embrace pure raw chocolate willingly - it seems the higher the cocoa percentage in a chocolate bar, the fewer the fans. Yet health trendsters are still trying to convince us to skip on the Mars bars and appreciate more raw forms of chocolate. Not to be confused with cocoa, cacao is the purest form of chocolate you can consume, which means it is raw and much less processed than cocoa powder or chocolate bars. Used throughout many cultures for centuries for its health-giving properties, cacao is thought to be a high source of antioxidants and a high source of magnesium.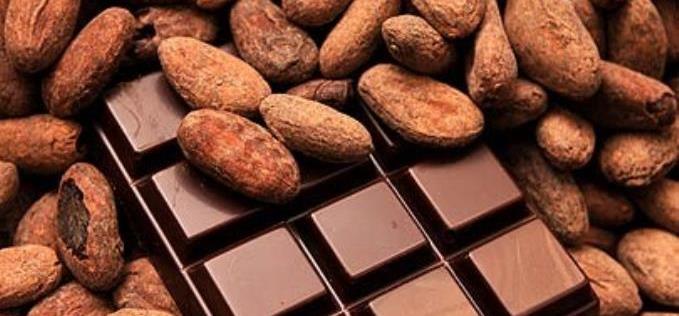 Cacao bars
Follow @LOreal_B on Twitter