ARE you one of those people who has to slap on bucket-loads of factor 50 as soon as the sun comes out for fear of getting burned?
Perhaps you just want the pale Victorian bourgeois look?
Whatever your reasons, there's a new way to avoid tan-tastic skin – it just makes you look a bit scary that's all.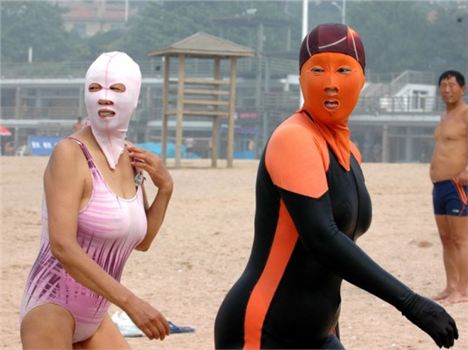 Chinese Sun Protection Mask - the face-kini
The full head masks, also known as a 'face-kinis', are the latest summer accessory in China. Women wearing the protective balaclava's can be seen at beaches all over the Shandong province of east China.
But why?
The 'face-kini' has been invented to combat what is known as a 'terror of tanning.' Traditionally in Asia, a tan has been associated with physical labour in rural areas, whereas paler skin indicates a more bourgeois status.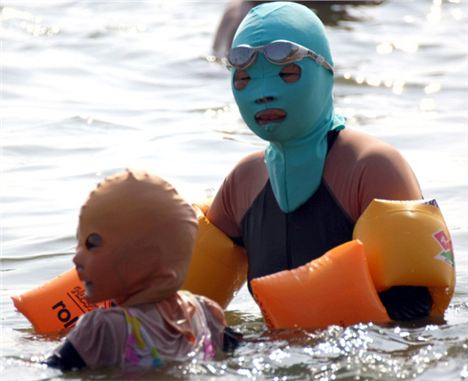 Protection for all the family
But, regardless of your reasons for not wanting a tanned face, are face-kinis the answer to your needs?
Fashion or Freak?