"THEY'RE still there. I went down to have a look and the houses are still standing. I'm not sure what I was expecting, I think I was hoping they had suffered the same fate as 25 Cromwell Street." 
Graham Stringer, MP for Blackley and Broughton, was preparing a statement to present at the parole hearing of convicted murderer Anthony Dudson when he decided to make the trip to Langworthy Road, Moston. The houses he went to see had not been demolished like Fred and Rose West's house in Cromwell Street, Gloucester – 97 and 91 Langworthy Road remain (main picture above). 
"Suzanne was very forgiving," said Mrs Dunbar. "But she was also a girl who would try to sort out her problems on her own. That's what she did in the end, she survived her ordeal long enough to name every single one of them."
What happened in these houses 20 years ago is described by Mr Stringer as one of the most extreme crimes committed in this country since the War. It's where a 16-year-old schoolgirl called Suzanne Capper was held captive by six people she thought were her friends. For seven days they beat and tortured her until eventually they drove her to an area of secluded scrubland on the outskirts of Stockport, doused her in petrol and burnt her alive. She somehow managed to survive just long enough to tell the police who her attackers were. 
Walking through the Langworthy Road estate, built to house workers of Manchester's long gone cotton empire, it seems impossible that this humdrum street was the setting for one of the worst crimes of the early 90s. Opposite, the houses there's a rusting children's play area and on the corner of Joan Street and Attleboro Road there's a boarded up property. In the short walk to 6 Bewley Walk, where Suzanne lived with her step-father, you can see a different Moston being created. The Kestrel pub on Hugo Street, where Suzanne's killers frequented, has been bulldozed and replaced with affordable housing, just one of many new housing developments in the area. 
Elizabeth Dunbar - the mother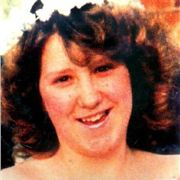 Suzanne CapperFor Elizabeth Dunbar, Suzanne's mother, it is the old Moston and the inescapable knowledge of what happened to her daughter that remains indelibly etched on her memory. Aside from one brief visit, the last time Mrs Dunbar was in Moston was 20 years ago today when Suzanne's funeral procession passed through some of her favourite haunts before making its way to Blackley Cemetery for her burial. Since then Mrs Dunbar has not only had to find the strength to come to terms with what happened but she has also had to fight relentlessly with the parole board to keep the killers in prison. 
The day I interviewed Mrs Dunbar she had just received news that Anthony Dudson had lost his appeal for full parole. She also told me that she felt like she had no more fight left in her and that this was going to be the last interview she would ever give. 
"On 18 January it was 20 years since we buried Suzanne, but I feel like she's never rested with all the fighting we've done as a family to keep them in prison," she said.
"I've discussed it with my family and we all agreed that this needs to come to an end. This process of constantly being told about an appeal, then doing an interview and making statements to parole boards is making me ill. I don't want to know anything anymore. From the 18th Suzanne will have peace." 
State of the Nation
The crime occurred just two months before the James Bulger murder and the two were bracketed together by the press and turned into symbols; symbols how low the country had sunk, of the state of the nation, of moral decline, of the breakdown of the family unit, of anything you wanted them to represent. For a brief moment it seemed that everyone, from newspapers to political parties, were seeking to exploit the publics revulsion over the two murders. 
The Daily Mail, the day the verdicts were read, used the crime as an excuse to attack the welfare system and wrote:  'It is interesting to note that most of Suzanne's tormentors were on social security. But then those in society who are genuinely out of work but who have savings, do not receive income support. Thus are the prudent penalised while the negligent are nurtured. All this reflects a society showing reckless disregard for the survival of its own decency. An underclass is being created today which is a grave threat to Britain's future. If it is not countered, then we will continue a decline towards lawlessness and degeneracy.' 
In a speech which brought Tony Blair to the attention of the public, the then Shadow Home Secretary attempted to align himself and New Labour with the indignant moralising of the tabloid press by describing the crimes as 'hammer blows against the sleeping conscience of the country.' John Major, less capable at formulating emotive sound-bites, said 'we must condemn a little more, and understand a little less.' 
"The case never received the proper public attention it should have," said Mr Stringer. "With all the moral panic going on at the time a lot of blame was attached to innocent people; there were write ups about there being a Northern problem, about benefit scroungers and social deprivation. There was a discourse at the time that blamed the poor for this terrible crime and I was never comfortable with that." 
In this suburb on the north eastern edge of Manchester, Suzanne Capper's death never came to symbolise a moral panic about the breakdown of society. It was a much more personal story about loss and for Moston's residents the crime was as upsetting as it was disquietingly familiar. 
Immediately to the east of the Langworthy estate is where the green corridor known as Moston Brook begins. The prefix Moss refers to the peat bog the district was built upon and the clay bedrock once provided the raw materials for a brickworks beside the brook. Waste from the factory collected along Moston Brook to form steep white hills that remained until the early 80s. Chalky deposits are still visible under the grassland and the area is known locally as The White Stuff. It was in this apparent wilderness that Suzanne's killers initially proposed dumping her, but maybe they'd learnt from the mistakes of a man who had terrorised Moston years previously. 
Murder and Courage
In 1976, the year Suzanne was born, the mutilated body of a 17-year-old girl called Sharon Mosoph was found in the Rochdale canal which runs parallel to Moston Brook. She'd been walking along Ridgefield Street when Trevor Hardy strangled her with her stockings, dragged her to the canal, and dumped her into the frozen canal. He later returned to further mutilate her body in an effort to fide efforts. Hardy was a serial killer who had already murdered two other teenage girls in Moston by that point, Wanda Skala and Janet Stewart. 
Even after Hardy was caught and sentenced to life imprisonment people continued to fear him. It wasn't just the constant rumours that he was out on parole but it was that a danger had been made apparent. By the time Suzanne reached adolescence the town's sense of vigilance had begun to fade and it was at this vulnerable age that Suzanne's period of rootlessness began. 
When Suzanne was 14 years old her parents divorced. The divorce was traumatic for the whole family but it also meant that Suzanne would never have a permanent home and, along with her older sister, she spent periods living with her mother, her step-father, in the care of the local authority, with family friends, and ultimately with Jean Powell at 97 Langworthy Road. 
Suzanne came to know Jean through a chance encounter with a boy the same age as her, Clifford Pook. He was sitting on his own by the side of a road, upset because he was having problems with his girlfriend, when Suzanne went over to see if he was okay. Clifford was Jean's younger brother and he would ultimately go on to torture Suzanne.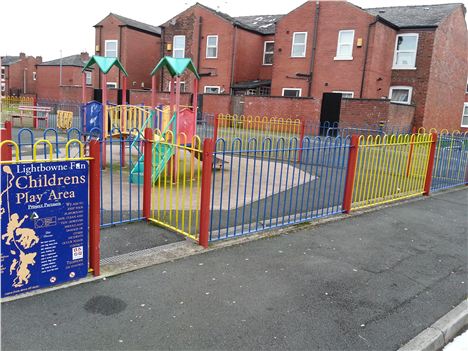 Playground close to Langworthy Street
It was soon after this initial encounter that Suzanne started spending time at Jean's house, usually babysitting her children for free. She would often stay the night and instead of going to school the next day she would spend the day working with Jean. 
"We found out that Jean had taken Suzanne out of school and was making her work as a cleaner at the CIS building in town," said Mrs Dunbar. "She was taking her money, just letting her keep £5 a week, while we thought she was in school. When we confronted her about it she actually threatened to burn our house down." 
By now Bernadette McNeilly, 23, and her three children had moved from 91 to 97 Langworthy Road to live with Jean, who had three children of her own. Suzanne's family all knew how dangerous Jean and Bernadette were together and warned her to stay away. They were dealing drugs, handling stolen car parts, rows with neighbours had led to fights, and on one occasion they set fire to a neighbour's washing. Their bullying of Suzanne also began to escalate into outright violence. 
Back then Mrs Dunbar was working at Calderwood day centre and Suzanne would often visit to spend some time with her mother. In November 1992, just a few weeks before her death, Suzanne turned up at the day centre having been beaten up by Jean. 
"She came to where I worked and I noticed a bruise on her face. I said something like 'been fighting over boys then?' but she just shrugged her shoulders. She then told me she wanted to move in with me. I'd just moved into a new flat that very day and I told her to give me a couple of weeks to get her room ready. She was supposed to move in on Christmas Eve." 
Her injuries were a lot more severe than the bruise on her face suggested. Suzanne told neighbours that she had been tied up by Jean and held for four days but no one believed her. Jean later claimed in a police interview that she assaulted her that day because she believed Suzanne had encouraged her to have sex with one of her friends. 
Bernadette and Jean were in fact having casual sexual relationships with the coterie of delinquents and drug addicts that visited the house. In this group was a 16-year-old boy called Anthony Dudson and Jean's ex-husband Glyn Powell, 28. When all four contracted pubic lice in November, Bernadette and Jean pinned the blame on Suzanne because she sometimes slept in the downstairs bed in 97 Langworthy Road. Despite the lack of any logic in this explanation, Bernadette convinced them all of this lie and they decided to exact their revenge. 
Suzanne was living with her step-father, John Capper, at 6 Bewley Walk when on 7 December, Jean and Bernadette knocked on the door and led Suzanne back to their house on Langworthy Road. Waiting for her was Anthony and Glyn who grabbed her and took her to the kitchen where they shaved all her hair and her eyebrows off. After the group made her clean up the hair from the floor they spend hours assaulting her, kicking her, beating her with wooden ornaments and belts, and suffocating her with a plastic bag. She spent the night locked in a cupboard but her screams were upsetting the six children who were living in the house so the next day they transferred her to Bernadette's previous home, 91 Langworthy Road. 
It was here that the worst of the torture took place. With no children to disturb they tied her to an upturned bed and were free to do as they pleased. They injected themselves and Suzanne with amphetamines and lost themselves in sadism and depravity. Bernadette took so many different drugs that she began referring to herself as Chucky, the doll from movie franchise Child's Play. Jean later claimed that even she was disturbed by the behaviour Bernadette displayed. Suzanne was held for five days before they decided to kill her and at some point Clifford Pook and Jeffrey Leigh, 26, a known car thief, visited the house to take part in the torture. 
During this time Mrs Dunbar assumed Suzanne was safe and staying with her step-father. The first she knew something had happened was when she got a call from CID while at work. "I thought it was a prank at first. They said Suzanne was hurt and in hospital and that I should stay where I am. They said they'll come over to pick me up. They didn't say anything else and they didn't tell me what injuries she had. When I got to the hospital all I saw was this figure in bed, covered in bandages with just her face showing. I couldn't recognise her." 
She'd been found 15 miles from Moston on Compstall Road in Romiley by three men on their way to work. Just a few hours previous, on 14 December, Jean, Bernadette, Glyn, and Anthony had bundled Suzanne into the boot of a stolen Fiat Panda and driven her to a secluded spot to murder her. Semi-naked and barely able to stand, Suzanne was pushed by Bernadette down an embankment in the woods and doused in petrol. After a number of failed attempts to ignite her, Glyn applied a lighter he had borrowed from Clifford directly to Suzanne's naked back. It was 5am and they went back to Moston thinking she was dead. 
Suzanne had 75 per cent burns to her body but was still alive. She staggered out of the woods and towards a main road where she was spotted by the workmen. She was initially taken to Stepping Hill hospital before being transferred to Withington Hospital's Burns Unit. Before she was put into an induced coma she told police officers what had happened to her and named all her attackers. On 18 December she died. 
Trial and punishment
Mrs Dunbar still had the trial to face and struggled to cope with the media frenzy that surrounded it. "I wasn't allowed to attend the first day of the trial because they were going over some of the worst things they had done to her. When I did go I was with my son. He'd recently been in an accident and had metal scaffolding on his leg but as soon as he saw them in the dock he started to unscrew it. He wanted to use the metal to smash through the glass they were hiding behind." 
"In the end I couldn't cope with the trial and stopped attending. I went to the sentencing though and I can still remember clearly the moment the guilty verdicts were read. When they were taken away and sent downstairs they just started screaming. Just screaming and shouting and I thought, 'They didn't care when Suzanne was screaming. They didn't hear Suzanne's screams.' Then Glyn Powell turned round to look at us in the public gallery and just said 'Revenge.'" 
The four who drove Suzanne to Romiley – Jean Powell (now Jean Gillespie), Bernadette McNeilly, Glyn Powell, and Anthony Dudson – were all found guilty of murder. Gillespie, McNeilly, and Powell were sentenced to life imprisonment with a minimum term of 25 years. Dudson was given a minimum term of 18 years. Clifford Pook and Jeffrey Leigh pleaded guilty to false imprisonment and were given 15 year and 12 year sentences respectively.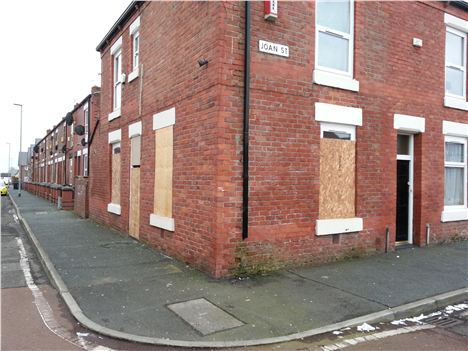 Street corner blight
Pook was released in 2001 and Leigh in 1998. Mrs Dunbar has no idea if they have restrictions on where they can go in Manchester and says that if she ever bumped into them she's scared of what she would do to them. A few years ago she heard a rumour that one of them had hung himself, but they are just rumours. The rest have either already had their minimum terms reduced or are in the process of having them reviewed and all will be eligible for parole within the next few years. 
Mr Stringer said: "I can't understand the decisions of the parole board. Bernadette McNeilly had her sentence reduced because the judge said she was a model prisoner and had an exceptional record. I know this not to be true. One example is that when she was in the same prison wing as Rose West and Myra Hindley she had an affair with a married prison warden." 
Mrs Dunbar also criticised the decisions of the parole board. 
"It was compared to the crimes committed by the Moors Murderers," said Mrs Dunbar. "If the Myra Hindley and Ian Brady received whole-life tariffs then so should Jean and Bernadette. They took a life and so they should do life. I just wish we still had the death penalty." 
In Moston the sense of guilt over what happened has never really shifted. Much like the 'Liverpool 38' who saw two boys beating a toddler but did nothing, there is a feeling that this could all have been avoided if just one person had intervened. There are many unanswered questions, such as how could it have happened in these terraced houses where the walls are paper thin and where it would have been impossible not to hear Suzanne's screams?
It's not just the people living on Langworthy Road that would notice but people on Adrian Street from where you can see directly into 91 and 97 Langworthy Road. There was the failure of teachers from Suzanne's school, Moston Brook High School, to act in the face of her extraordinary level of truanting. There were social services who never noticed all the drug paraphernalia at number 97. There was the sheer number of people who were happy to take part in this crime. 
Moston and Justice
Back in 1992 Graham Stringer was the leader of Manchester City Council and a man with huge ambitions for the city. The council were putting together a second Olympic bid and were completing a number of other large scale projects intending to put Manchester on map. The city has changed over the last two decades but in some districts improvement plods along at a slower pace. There are areas in Moston where poverty and unemployment are endemic, nowhere more so than the Langworthy estate. 
"There are poor areas here where more money needs to be invested but we must remember that it wasn't Moston that made these criminals. Most people here live decent lives and there is a real community. My office is in a sixth form college, not far from Langworthy Road, and I'm right next to a new swimming pool, to my left is a new youth facility (The Factory Youth Zone), there's new housing off Moston Lane, there's been investments by Manchester College into the sixth form campus which includes the refurbishment of the old swimming baths and the Farmyard Pub. More can be done but we're heading in the right direction."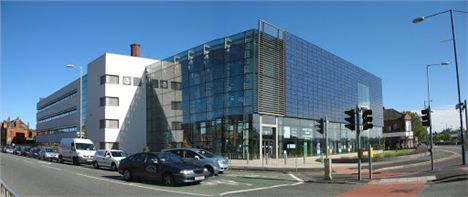 Symbol of hope: North City Library
Moston Brook High School, the school Suzanne should have been attending, had a small red plaque on one of the walls showing that it had been built on the site where Manchester United Football Club was first established in 1878 by a group of local railway yard workers. It shut in the summer of 2000 and built in its place a business park, Central Park, that is home to Greater Manchester Police and various university buildings. The building that housed the pioneering Japanese corporation Sharp Electronics, where my own father worked, kept its old name and was converted into The Sharp Project, a leading digital and media production complex.
I was ten years old when this all happened, the same age as Venables and Thompson. My abiding memory from that time is my father forbidding me from going to the local park after that CCTV image was released showing two children leading James Bulger away.
Then a few days later, with the news that two ten-year-olds had been arrested, being asked by my parents and their friends whether I knew it was wrong to do what Venables and Thompson did. Because that's what the entire trial came down to, whether those two ten-year-old boys had the maturity to understand the difference between right and wrong, to understand that what they did to James was wrong. 
There were no such questions with Suzanne Capper. 
Looking over the case I came across a quote by Detective Inspector Peter Wall, the detective who led the investigation. He said: 'It sounded like a typical case of a young girl who had problems with her boyfriend and doused herself in petrol. It does happen.' It was only when officers entered the two address on Langworthy Road that they knew it was all true.  
"Suzanne was very forgiving," said Mrs Dunbar. "But she was also a girl who would try to sort out her problems on her own. That's what she did in the end, she survived her ordeal long enough to name every single one of them. But she will only have justice if those murderers remain in prison."