AT a statuesque 5'11", flats suit me just fine.
It's not that I don't like heels; who could resist a classic pair of Manolo Blahnik Campari Patent Mary Janes or some of the pastel suede platforms knocking around on the high street this season? Problem is, wearing heels makes me taller than most men and that in turn can lead to confidence issues.
"Heels give you a certain confidence that's noticeable to everyone, not just men but other women too."
Of course, the confidence I'm referring to is that of some men, not mine. Intimidated? Maybe. Or perhaps just taken aback by a 6'4" woman walking tall through a bar, some of the comments I've been met with whilst wearing heels over the years range from the obvious "gosh, you're tall" or "how tall are you?" to the darn right stupid "is it cold up there?"
It doesn't stop me wearing heels of course, when the occasion arises and I'm now used to such remarks. With or without heels, I'll stick out above most of the rest of the female population anyway, so for the most part I like to make my towering presence as comfortable as possible. And it's for that reason alone I've decided flats are my friend, in day to day life anyway.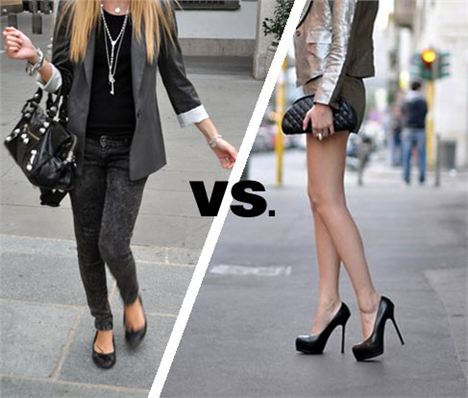 Does wearing heels make you feel more confident?
However, if, unlike me, you're a women who is below the average UK female height of 5'4", you may have a different opinion altogether. Kandee Shoes recently surveyed 100 British women about shoes and the findings spoke for themselves:
- 97% said high heels make them feel more attractive, sexy and confident

- 80% prefer high heels to flats

- 92% prefer 'statement heels' over heels that 'follow the crowd'

- 90% thought shoes can be an outfit in themselves
British CEO and Kandee designer Josh Wayman said: "Our most recent survey's results only prove what I, as the designer of Kandee Shoes already knew - that British women love high heels - I do not believe there is any danger in high-heels ever going out of fashion.
"At Kandee we specialise in trademark 6.1 inch heels and have sold out every season thus far which just proves to me that women are loving the glamour of high heels more than ever."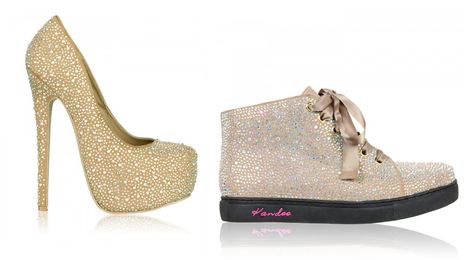 Kandee Heels And Flats
Given that Kandee also stock plenty of flat shoes, we can look at these findings with an open mind rather than just as a PR exercise, and if you ask female friends and relatives I guarantee you'll find largely the same sorts of answers, as I did when I asked ladies in our office.
When questioned about why they wear heels, the majority response cited confidence, effort levels and having more of a presence as the reason for wearing heels over flats. Comments included:
"I feel like I stand better, my legs look thinner and it looks like I've made more of an effort when I wear heels."

"I don't like wearing heels in the day as it looks like you've made far too much effort but if I didn't wear them at night I'd definitely feel less confident. You do get more attention from men when you're in heels."

"Heels give you a certain confidence that's noticeable to everyone, not just men but other women too."
We women have a penchants for shortcuts, be it makeup, padded bras or hair extensions. We're good at creating our own 'better' versions of ourselves, mainly for our own sakes. It makes us feel good. And if we feel good, that feeling then follows through to our friends and family. It's freedom to express ourselves through appearance and the new wave of male beauty products only proves that some men feel they're missing out on the luxury.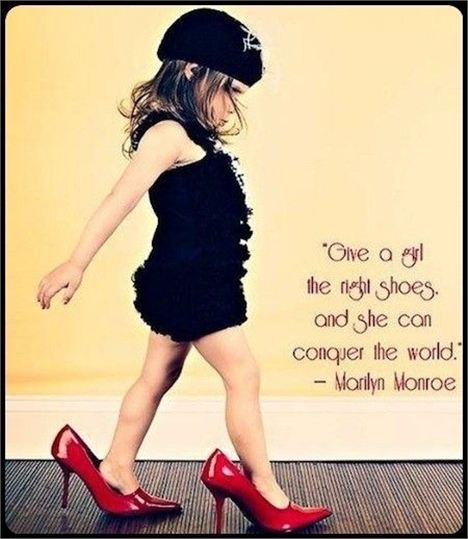 But then heels definitely aren't comfortable, no matter what Victora Beckham and the like say to the contrary. So why do we do it?
Impracticality aside, it would seem many women view high heeled shoes, not as an enhancement, but a wardrobe essential. Heels give the illusion of poise and command attention, sometimes even respect. But ultimately you should be able to achieve all this in bare feet, never mind flats.
As a male colleague of mine pointed out "all women do at the end of a night out is complain that their feet hurt before taking their shoes off anyway".  So make sure you know how to walk tall, with and without them.
Follow Lynda on Twitter @lyndamoyo