WELL that didn't take long. Less than a week into 2017 and we've already got our first new opening news of the year. And yes of course it's cocktails… and yes of course it's part of a London group expanding operations up north.
The Manchester outpost will become the tenth site in the Dirty Martini portfolio
CG Restaurants & Bars is preparing to bring its Dirty Martini brand to Manchester having exchanged on a site on Deansgate – located behind Revs de Cuba in the former Mountain Warehouse store, opposite Tapeo & Wine and next door to 42s nightclub…. yeah, you know the one.
CG have announced their intention to spend a hefty £1.5m converting the 6,700 sq ft three-floor site into a 'perfect mix of spirit and sophistication' – adding to the growing mix of food and booze outlets popping up around Manchester's effervescent Peter Street.
Serving an extensive menu of martinis, classics and wines/champagnes in highly stylised interiors, Dirty Martini also offers a selection of 'dirty bites' including flatbreads, falafels, skewers and, yes, burgers.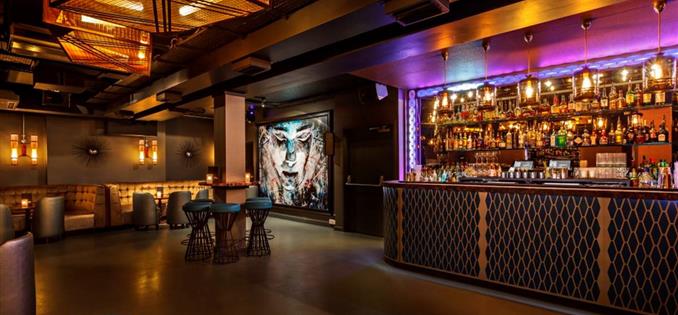 Dirty Martini in Mayfair
The Manchester outpost will become the tenth site in the Dirty Martini portfolio, having started out in 2006 with a basement site in London's Covent Garden, growing to eight bars across London and one in Cardiff which opened in October last year.
Scott Matthews, Chief Executive Officer at Dirty Martini, said "We are excited about opening our first site outside London in the North, in Manchester. Our recent expansion in Cardiff has been a huge success, and as a result we are progressing with our national expansion strategy with confidence."
The CG group are also behind Covent Garden's long-standing bar and brasserie, Tutton's, and the nearby Fire & Stone pizza.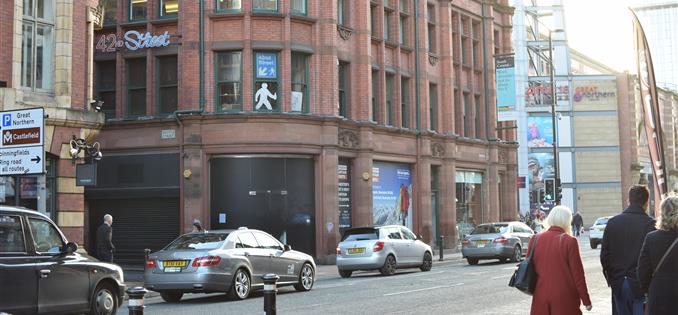 Dirty Martini will occupy this three storey site on the corner of Deansgate and Bottle Street
Powered by Wakelet