OUR usual answer to the question 'are you dieting this Christmas?' is a dirty look followed by a middle finger. We are round-bellied at Confidential, after all. Eating a lot is our thing. And let's face it, it's long been a Christmas tradition to stick your face deep inside a Quality Street tin and only resurface on New Year's Eve. It's written in scripture – probably.
So we daren't ask you to give up your feasting this Christmas. Still, you might be surprised (or not) to learn that we gain an average of up to two pounds in three days through over-indulgence at Christmas. And with losing weight still number one on our New Year's resolution lists, it may be worth asking why we'd want to head into 2017 feeling guilty about our gluttony?
So, if you are watching your winter weight, here are some great festive food swaps you can try provided by Superfooduk nutritionist Shona Wilkinson:
SIN: ROASTED POTATOES IN GOOSE FAT
Calories: 316 per 100grams
If we're giving up roasties, we may as well cancel Christmas. It seems everyone's favourite Christmas trimming may be one of the main reasons we pile on the weight over the festive period. "Potatoes are classed as root vegetables but they don't count towards your 5-a-day as they mainly contribute starch to the diet," says Shona. "100 grams of roasted potatoes in goose fat contains 316 kcal and 13.5 grams of fat. With this meal you are taking in a whole heap of calories with not many nutritional benefits."
SWAP: ROASTED PARSNIPS WITH PAPRIKA
Calories: 135 per 100grams
OK, so parsnips will never fully replace our crispy, golden roast potatoes (we tend to have large helpings of both, if we're honest) but in lieu of our roasted favourites, roasted parsnips are still a festive, wholesome trimming. Mind the added butter and salt.
Shona says:
"Parsnip is also a starchy vegetable, however, it still counts towards your 5-a-day because it's a source of vitamins and minerals such as vitamin c, folate and potassium. Adding the paprika gives an extra nutritional boost as well as making them delicious. It is very high in Beta Carotene, which the body converts to Vitamin A. One tablespoon of Paprika will give you 70% of the recommended daily allowance of Vitamin A. 100 gram serving of roasted parsnips is approx. 135kcal with 5.1grams of fat, almost three times less than the roast potatoes."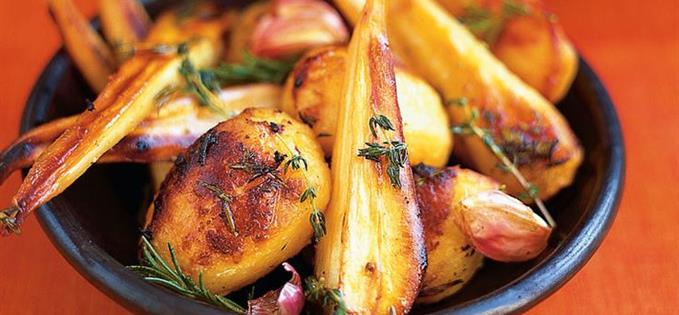 ---
SIN: CHRISTMAS PUDDING WITH IRISH CREAM
Calories: 329
While they're clearly no saint, how bad can Christmas puddings really be for our already swelling waistlines? Shona has bad news: "These puddings are full of empty calories as they are made with dried fruit that almost always has sugar added. On top of that, the pudding mixture also calls for sugar to be added. 100 grams of this dish has 329 kcal and 46 grams of sugar," she explains.
SWAP: CLEMENTINE SORBET
Calories: 55
Turns out, if we swap Christmas pudding for a clementine sorbet we could reduce our intake to 12.9 grams of sugar and 55 kcal. "Obviously, these are both occasional foods and neither are classed as health food," says Shona. Obviously. But how can we ensure we keep our alternative dessert low in sugar? "It's the most incredibly simple recipe and a fantastic dessert," says clean eating guru, Deliciously Ella. "It's made of just two ingredients – clementines and coconut cream – so there's not even any added sugar, which is awesome."
See here for Delicious Ella's recipe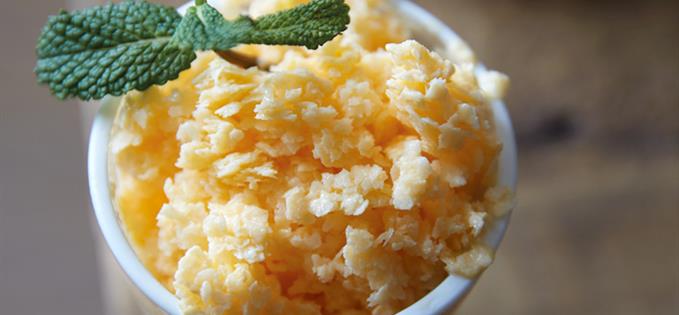 Clementine Sorbet by Deliciously Ella
---
Calories: 289
As you're waiting impatiently for dinner to be served, between pouring another glass of wine and talking about the weather with nan, it's hard not to grab a fist full of pigs in blankets to help tide you over until Turkey time. Yet, again, this a big no-no. Shona says: "Pigs in blankets are sausages wrapped in bacon. They are then generally fried making their fat content quite high, 19.3 grams of fat per 100 grams. They also contain 289 calories."
SWAP: PARMA HAM AND ASPARAGUS
Calories: 13
"Why not swap this unhealthy dish for Parma ham wrapped asparagus?" says Shona. Granted, pork wrapped in more pork is a little unnecessary. The asparagus alternative means we decrease our calorie intake by huge proportions: "The fibre content of the asparagus helps support healthy digestion and 100 grams of it only contains 13 kcal. Add in approximately four slices of Parma ham and you are still under by 10 grams of fat and around 136 kcal."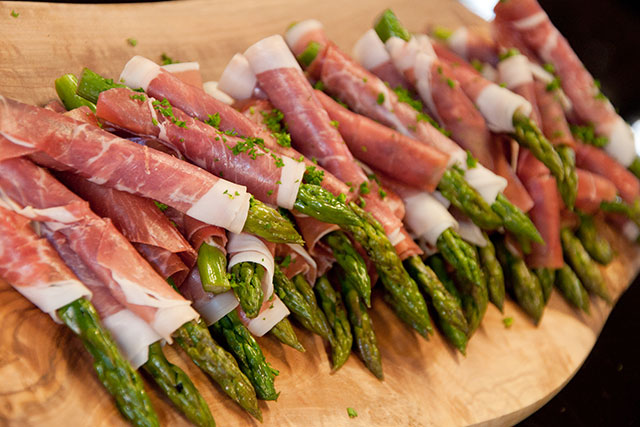 ---
Calories: 350
Alas, is nothing sacred? And mince pies contain fruit, right? Surely they're not too bad for us. Our nutritionist isn't having any of it. "You might think this is the healthier option as it's based on fruit, however, one portion of mince pies can have up to 350 kcal, almost seventeen grams of fat and a whopping twenty grams of sugar (5 teapsoons). Avoid these," she says.
SWAP: PAVLOVA
Calories: 288
Why?: It's almost criminal to suggest we gift up mince pies, which are as integral to the Christmas season as re-runs of Home Alone. "It is still high in sugar so my suggestion would be to ask for the fresh fruit with a little bit of cream (as the majority of the sugar is coming from the Pavlova base)."
Hmm... we're not sure about this one. With few calories saved, we reckon one little mince pie can't hurt. Just one.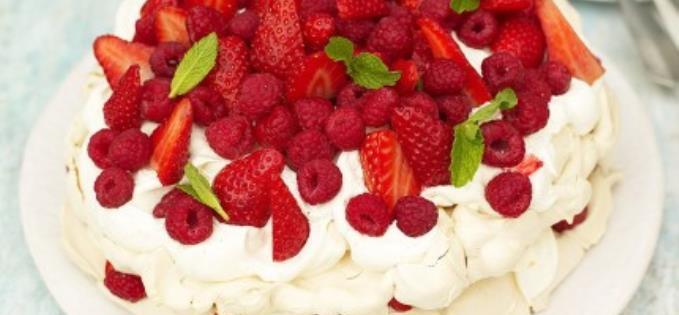 Jamie Oliver Pavlova
---
Calories: 362 per 100grams
Wait a minute. We thought Stilton was full of those probiotic good bacteria thingys ? Though Stilton cheese does have a high fat and calorie content. Per 100 grams, Stilton contains 362 kcal and 31 grams of fat. Adding a glass of port bumps up the calories another 165 kcal. Yikes.
SWAP: GOATS CHEESE AND GRAPES
Calories: 320 calories per 100 grams
"Swap this for goats cheese, which has slightly less calories and less fat; 100 grams contains 320 kcal and 25 grams fat. Add some grapes instead of the port and it's less than half the calories (57 kcal per 10 grams). This is also the kinder option for your liver as alcohol takes its toll on this vital organ," adds Shona.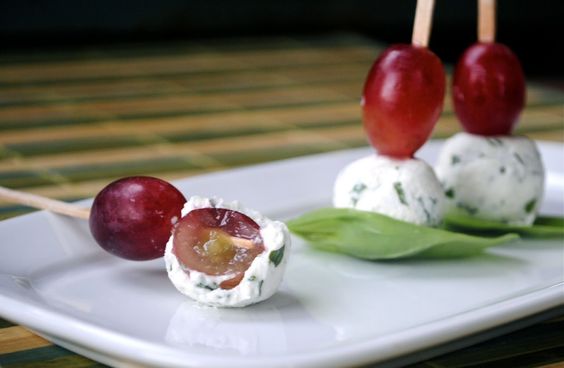 ---
Calories: 145 per serving
The egg-milky-boozy drink, which only makes an appearance at Christmas, is high in calories with 145 kcal and 9 grams of sugar per serving. This is unsurprising, given it's a concoction typically made with either milk or cream, sugar, whipped eggs, brandy, rum or bourbon. This one is as boozy as it is heavy on fats.
Calories: 75 per glass
Here's a swap we do welcome. Instead of an egg-punch, Shona suggests we treat ourselves to bubbles. Prosecco per glass (approx. 125ml) has only 75 kcal and around one gram of sugar. What a relief. For those really conscious about calories, opt for skinny prosecco instead. Thomson and Scott say their prosecco brand contains around half the sugar of other bottles.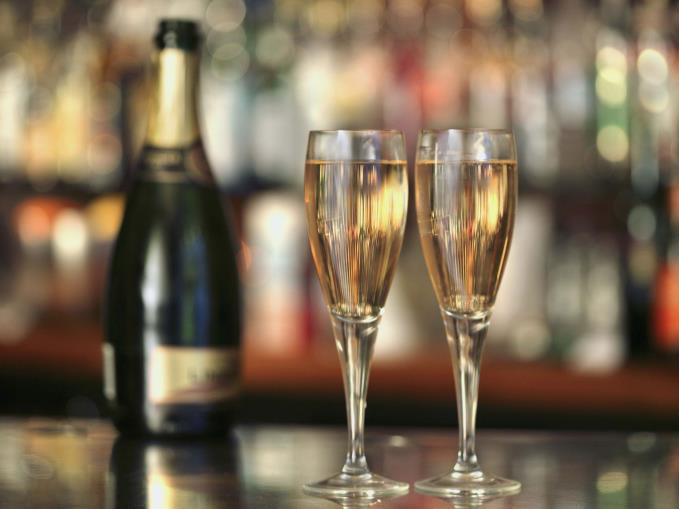 ---
Calories: 551
Little puff pastry delights, vol-au-vents, are next to be axed from the Christmas menu. In general, puff pastries tend to be calorie dense, and while innocent-looking, vol-au-vents can contain approximately 551 kcal and 38 grams of fat per 100 grams.
Calories: 299
The main difference here is the type of pastry," says Shona. "Filo pastry, on the other hand, has 299 kcal per 100 grams and only 6 grams of fat." Whether homemade or store bought (we've watched Come Dine With Me, filo pastry is hard to get right), thin and light filo pastries are not just healthier but also tasty. Master baker Mary Berry has a great mini beef wellington filo pastry recipe that could work great for those looking to entertain this Christmas.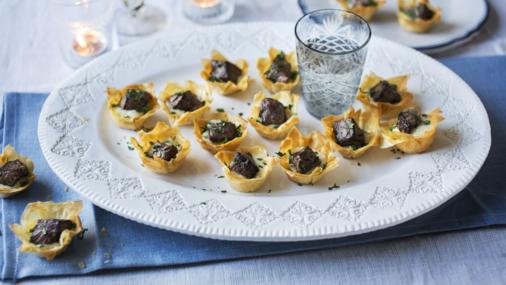 ---
SIN: CHOCOLATE LOG
Calories: 453 per 100 grams
We were hoping to have this instead of the Christmas pudding. Alas no. Christmas yule (chocolate log) is also very calorie laden with 100 grams containing 453 kcal and 22.8 grams of fat.
SWAP: PANETTONE
Calories: 287 per 100 grams
Italian sweet bread, Panettone, has much less calories than your good ole chocolate log. Traditionally served at Christmas time, this swap is thankfully still a festive treat, but you'll only be taking on approximately 287 calories of your allowance and 5.3 grams per 100 grams. Now if you add cream, then you've only yourself to blame...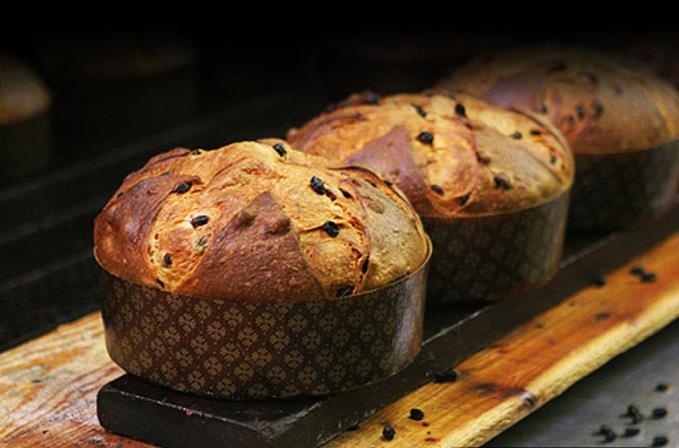 ---
Follow @bdyconfidential on Twitter for more health and beauty
Powered by Wakelet