THE subject of clinical medical trials tends to split opinion amongst most people.
There are those who regard the idea of volunteering your body for medical testing as crazy. They envisage a scene reminiscent of Frankenstein's laboratory, where subjects sign a slip of paper in return for a bag of cash before having all their limbs swapped around like a Mr Potato Head.
Within a week I will begin my study into pain response, allowing a group of medical professionals to electrocute me.
They say things like: "There's more to life than money you know, your health is the most valuable thing you have."
And of course, in that respect, they are right.
But there are those on the other side of the fence. Those that see an easy payday. After all, what's a night in hospital hooked up to a drip when you've got a couple of grand in your back pocket? It's not going to kill you, is it?
More than 500 people participate in clinical medial studies every year and, as well as helping bring new potentially life-saving treatments to markets, they get paid anywhere between £400 and £3,000 per study. 
But if it's that easy, why isn't everybody doing it?
My research began in Manchester, at a company called Icon. They've been conducting clinical studies for over 25 years, and say their 'reputation for safety, scientific integrity and compliance' allows them to enjoy a 'first class reputation with clients from major pharmaceutical companies and volunteers who participate in our studies.'
They also say the safety of volunteers is the primary concern when conducting clinical medial trials, but they would say that, wouldn't they?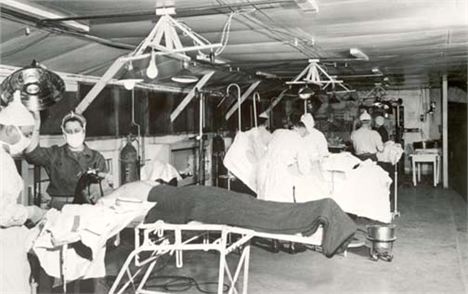 Are the days of horror testing on humans gone?
All studies are conducted under internationally agreed guidelines set by the US Food and Drug Administration (FDA) and the UK Medicine and Healthcare Products Regulatory Agency (MHRA). Each study is reviewed by an Independent Ethics Committee which is responsible for ensuring safety has been thoroughly considered, the information provided is fair, balanced, and accurate, and your rights as a volunteer are maintained.
I decided to take the first step, and signed up. A simple online application form providing your vital information, including your GPs details – Icon will write to your doctor to discuss your suitability, and discover anything in your medical history which would make you unsuitable for testing – is all that's required at this stage.
Once approved, you enter a database of potential subjects. From here, you shop for studies on the Icon website. New studies are released all the time, and it's simply a case of finding one you like the look of, checking you meet the basic requirements, and adding it to your online shopping basket.
It's worth noting at this point, that the requirements can be pretty strict. All studies have gender, BMI, age, diet, and lifestyle restrictions.
BMI is the probably the biggest sample trimmer. Some studies require a BMI between 18.5 and 32, yet most require BMI's as low as 25 – the cut off point for the classified 'overweight.'
Once all the overweight people are removed, Icon skims all the smokers. Some studies allow smokers of fewer than five cigarettes a day, and in very rare cases smoking is discounted completely, but the majority of studies are smoke free for three months minimum.
So you're a healthy weight and you don't smoke, you're in then, right? Well not exactly. Taking medication can also disqualify you from studies. That can be anything from a contraceptive pill, to an inhaler for asthma.
After a couple of weeks I found this study, and I kind of liked the sound of it:
Details: A study into pain response
Gender: Male
Payment Amount: £695
Age: 18 – 55
BMI: 18 – 35 kg/m2
Weight: No more than 100 kgs
Smoking: Non smokers/smokers of less than 5 cigarettes per day 
Diet: N/A
The study involves two day visits, 8am until 4pm, a familiarisation morning and a brief post medical check-up to make sure you haven't grown an extra head. But best of all, there are no drugs or medication involved.
The aim of the study is to find out if a particular method of administering pain is reliable enough to use for a future study into a pain relief drug.
I eagerly checked out the order. And before long, received a phone call asking me to come down to the Icon practice at Skelton House and complete a screening.
All study volunteers receive a thorough once-over to check everything is in working order. This is kind of like a free medical. I had my eyes checked, blood pressure checked, knee and ankle reflex checked. I had an ECG to measure my heart activity, and I supplied blood and urine samples to check for drug abuse or other irregularities.
I signed the forms, and three days later, I received the call confirming I'd passed, and was told the familiarisation process could begin.
Within a week I will begin my study into pain response, where I shall willing overseeing a group of medical professionals electrocute me - here goes nothing.
Check back on Body Confidential to read about the next stage of David's experience as a medical study volunteer.

You can follow David on Twitter @DavidPMcCourt