OSCAR Wilde once said: "One should either be a work of art, or own one."
Since remolding our personalities and turning ourselves into a masterpiece worthy of a Turner prize is an exertion many of us simply don't have time for, it's easier and quicker to snap up a piece of art instead. With the Internet on hand and as extensive as ever, art can be yours at the click of a button or the touch of an iPad screen.
"There's no possibility that Dazzle will keep going that long. The internet and jewellers selling directly to the public will see to that. Galleries are dropping like ninepins and we are no different."
The weekend saw Manchester Art Gallery house those seeking their own little piece of art, in a contemporary jewellery form, as the Dazzle exhibition returned to the city yet again since it began in 1981.
A quiet entrance for an exhibition renowned in the past for earning press coverage including The Sunday Times via controversial PR stunts such as an exhibition guarded by live snakes and tarantulas and even once a collection of glass jewelry filled with semen belonging to one of the designer's boyfriends.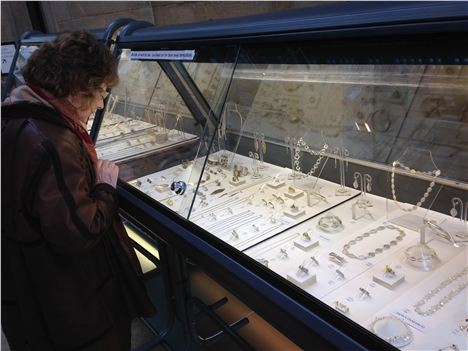 "That was then and we were trying to establish ourselves in a market place that didn't know this sort of work existed" said Tony Gordon, one half of the duo behind Dazzle when asked of any future plans to grab headlines.
Now established and boasting a loyal 40-50,000 strong mailing list, the exhibition gives many fresh-faced jewellery designers their first chance to showcase their designs.
"There are no designers from the UK that we've missed out upon – very few top names have evaded us," said Gordon. "We are very fortunate. We have started many young jewellers fresh from college and seen them go on to great things. And almost all jewellers who started out with us in 1981 are still on our books."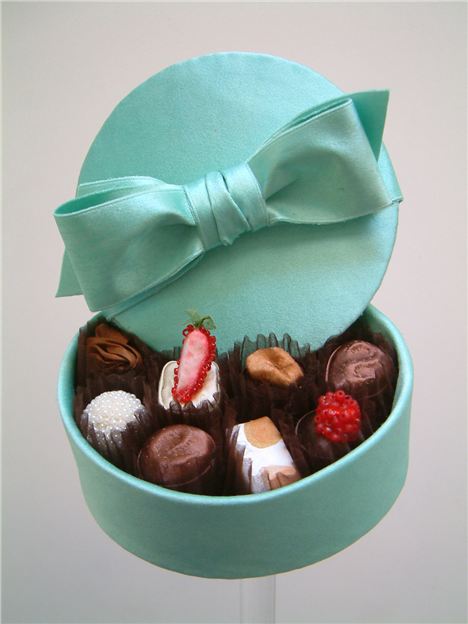 Chocolate Box Headpiece By Deirdre Hawken
Many of the designers are now revered names in the design and fashion world who began their careers with Dazzle and Gordon and his partner in crime Christina Bola.
This includes milliner Deidre Hawken, whose headwear is now showcased worldwide and whose memorable pieces include a chocolate box adorned hat and also a tin of sardines headpiece; perhaps best for those who truly embrace the phrase 'you are what you eat.'
So begs the question, which designers of past or present hold Gordon's favour?
He said: "There are maybe about twelve who I would prefer not to highlight but includes some truly inspired makers with now worldwide reputations. Jane Adam for one, in the current exhibition is a living legend and truly inspirational."
The preview days saw the ground floor space of the gallery a hive of activity as guests peered eagerly into glass cases at the various crafts and works. The collection itself boasted 3,000 unique handmade pieces and all are for sale for those seeking an alternative to the costume jewelry of Topshop and H&M.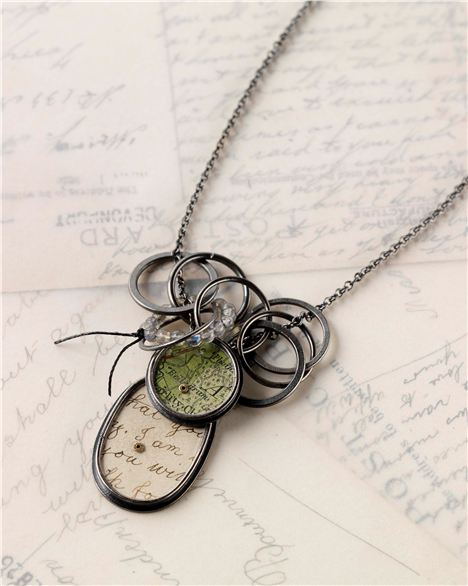 Chatter Pendant By Clare Hillerby
From quote bearing silver designs by Nick Hubbard retailing at under £300 to coloured glass pieces by respective designers Sue Gregor and Sarah Packington. The collection also houses some homegrown talent including designer Clare Hillerby, who uses maps and letters from vintage Manchester fairs and incorporates them into charm bracelets, necklaces and cufflinks.
The exhibition might not have been the controversial dramatic event that it has in the past but it still drew the crowds nonetheless as we queued and snaked around the various displays. However, pulling in the punters is not on the cards for Dazzle's future according to Gordon.
"There's no possibility that Dazzle will keep going that long. The internet and jewellers selling directly to the public will see to that. Galleries are dropping like ninepins and we are no different.
"Dazzle will soon have to become internet only. Our internet arm, lovedazzle.com, does mean we can sell to a worldwide market as we are doing so more and more. However, the internet is not the answer.
"Jewellers seem set on a suicide mission by diverting customers away from their showrooms and galleries. Once these have gone, which they are surely doomed to do, the public will have no way of locating them, other than expensive direct selling via sometimes mediocre craft events. The attendance at these is a fraction of the figure for traditional galleries and retailers of five years ago, before the recession."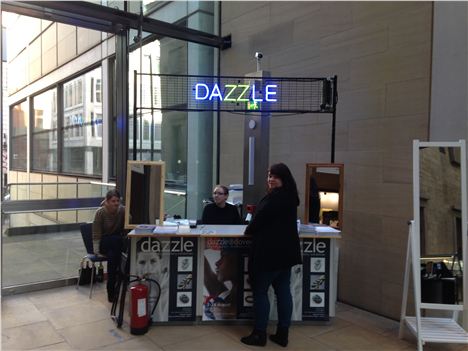 With the internet swallowing up many markets and industries it seems Gordon is resigned to Dazzle's destiny to become an online only venture in the years to come. The spectacle and vast size of the collection should really be a draw enough, especially for art lovers who relish the chance to take home their own piece or in this case, wear it.
Although migrating onto the internet is inevitable, it really would be a shame to lose a grand scale exhibition such as Dazzle. Even if owning a contemporary jewellery piece doesn't entertain you, the Dazzle collection is worth a look, especially before the exhibition closes its doors for good.
Follow Niamh on Twitter @missnspence